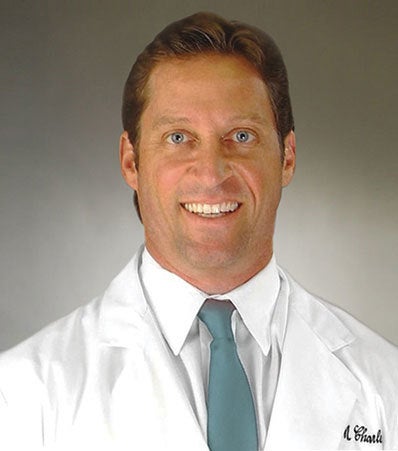 Boca Raton's Dr. Glenn Charles teams up with G-carma, Inc. to bring awareness to the over 50 million Americans suffering from a form of hair loss. The team will collaborate with several informative platforms to offer audiences the opportunity to learn about a wide range of health and wellness topics associated with hair grooming. Dr. Charles will provide his expertise in managing stress, beauty nutrients, scalp care as well as invasive measures. According to statics, 47% of hair loss suffers would spend their entire life savings to regain their hair. 30% of suffers said they would give up sex in exchange for a full head of healthy hair. The discovery of thinning hair is a stressful experience that negatively overwhelms an individual's self-esteem. Dr. Charles' goal is to inform the public of the many effective and affordable resources available today.
Dr. Glenn Charles is no stranger to the public eye. He regularly has articles published in the Hair Transplant Forum International and is an annual faculty lecturer at the ISHRS annual conference. He has appeared on fox news Florida on several occasions; including a 2012 story about a young boy named Alex who was diagnosed with brain cancer and permanently lost most of his hair. Alex underwent a successful hair transplant with the help of his identical twin brother Austin and Dr. Charles.
Dr. Glenn Charles was born in Buffalo, New York and raised in the suburbs of Detroit, Michigan. After receiving his undergraduate degree from Michigan State University he obtained his medical degree from Nova Southeastern University School of medicine in North Miami Beach, Fl. He then completed an internship and residency at Michigan State University affiliated hospitals before acting as the primary physician trainer in hair transplant surgery for a large hair transplant organization from 1997-1999. Dr. Charles is active in several medical societies including The International Society of Hair Restoration Surgery (ISHRS), The International Society of Cosmetic Laser Surgeons, and The American Society of Laser Medicine and Surgery.
Related
Popular in the Community