President Donald Trump's doctor claims that Trump himself wrote the bizarre letter of health that included results from a 2015 physical suspiciously written with many superlatives, CNN reported Tuesday.
Trump's presidential campaign released the letter, signed by his personal physician Dr. Harold Bornstein, after Trump's health came into question in 2015.
"Mr. Trump has had a recent complete medical examination that showed only positive results," Bornstein's letter read. "Actually, his blood pressure, 110/65, and laboratory test results were astonishingly excellent."
"His physical strength and stamina are extraordinary," Bornstein continued. "If elected, Mr. Trump, I can state unequivocally, will be the healthiest individual ever elected to the presidency."
Bornstein told CNN on Tuesday that Trump essentially wrote the letter himself.
"He dictated that whole letter. I didn't write that letter," Bornstein told CNN. "I just made it up as I went along."
Trump has been Bornstein's patient since 1980, according to the doctor's original letter.
Bornstein, who is based in New York City, told NBC News earlier Tuesday that White House aide Keith Schiller (Trump's longtime personal bodyguard), Trump Organization chief legal officer Alan Garten and an unidentified "large man" raided his office in search of medical records in 2017.
The surprise raid allegedly took place in February 2017, two days after Bornstein told The New York Times that he had prescribed Propecia, a medication that promotes hair growth, for Trump for years. Bornstein also told the paper that Trump took medications to treat cholesterol and rosacea, a common skin disease that causes redness.
During the raid on Bornstein's office, Trump's team took all of the president's medical records, including the only copies of Trump's charts and lab reports. They also reportedly told Bornstein to take down a framed photo of Trump and Bornstein from a wall in the waiting room.
The incident left the doctor feeling "raped, frightened and sad," Bornstein NBC News. "They must have been here for 25 or 30 minutes. It created a lot of chaos."
White House Press Secretary Sarah Huckabee Sanders told Boston Globe reporter Matt Viser that the alleged raid of Bornstein's office was "standard procedure" for a newly elected president.
This article has been updated with details of the 2015 letter and Bornstein's comments.
Before You Go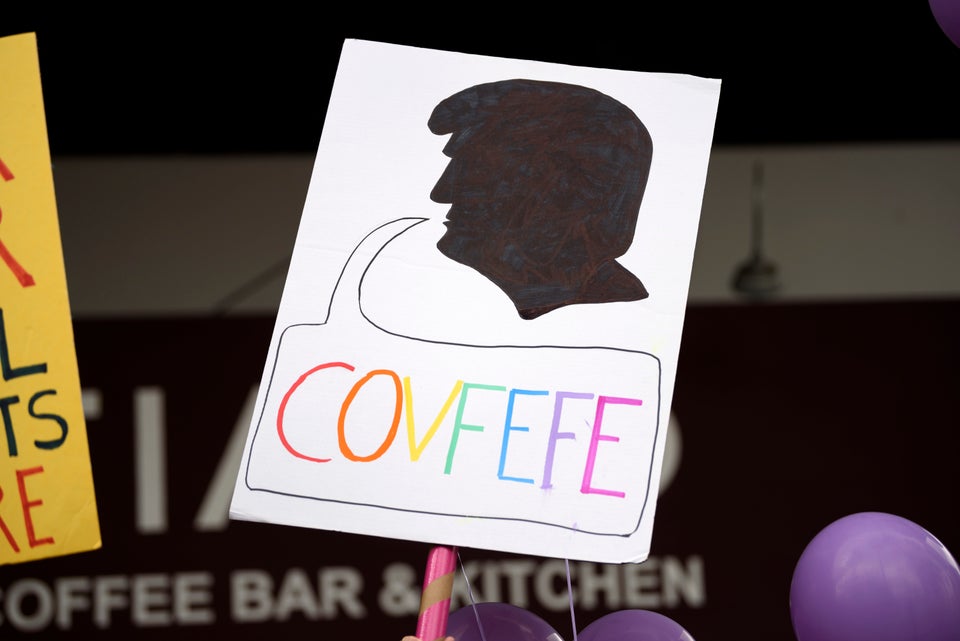 Donald Trump's 10 Best Days As President
Popular in the Community