 Not only is The CW airing the superhero musical starring Neil Patrick Harris, Nathan Fillion and Felicia Day on Tues., Oct. 9 at 9 p.m. ET, marking its TV debut, the co-creators of the 2008 Internet smash said the second edition of "Dr. Horrible" will very likely come out next year.
Jed Whedon and Maurissa Tancharoen co-created "Dr. Horrible" with "The Avengers"/"Buffy" honcho Joss Whedon -- Jed's brother and Tancharoeon's brother-in-law -- and are working with him on a S.H.I.E.L.D. TV spinoff. And when it comes to "Dr. Horrible" updates, they acknowledged in a recent interview that they're fully aware that fans have heard that particular song and dance before.
"All we ever do is say, 'We're making it, we're making it!' and then years go by," Jed Whedon told HuffPost TV with a laugh in a recent interview.
"I think if we wait any longer, people are going to be like, 'Whatever,'" Tancharoen said. So the plan now is to shoot the sequel in the spring.
Of course, all the people involved in the original "Dr. Horrible" are very busy these days, and "now suddenly we've made ourselves more busy," Tancharoen noted.
"But it seems like that's when things get done," Whedon added.
Just how firm is that spring shooting date?
"It's the firmest it's been," Whedon said -- and likely the firmest it can be, given that Harris, Fillion and Simon Helberg star in successful TV shows ("How I Met Your Mother," "Castle" and "The Big Bang Theory," respectively), and that the third member of the "Dr. Horrible" brain trust directed one of the most successful movies of all time.
The Whedon brothers and Tancharoeon are now working on that "Avengers" spinoff, which would follow the adventures of several S.H.I.E.L.D. agents. Details about that ABC project remains top-secret for now (aside from some character descriptions), so Whedon and Tancharoeon were not allowed to gab about the progress of the S.H.I.E.L.D. drama. (Damn that Nick Fury and his secrecy!) They could, however, talk about a lot of things, including the "Dr. Horrible" franchise, the Joss-directed film "Much Ado About Nothing" and "Spartacus," the Starz drama on which the pair worked as writers (there's more on the latter projects below).
In any event, the hope is to debut "Dr. Horrible 2: The Bad Horsening" in 2013 -- perhaps even around the fifth anniversary of the original, which came out July 2008. (By the way, that is most assuredly not the title of the sequel, but I'm just putting that out there as an option).
"We want it to come out five years after the first one. That'd be a nice place for it to land," Whedon said.
"We have a number or songs, and we do have an outline for the whole thing -- it's just a matter of filling in some blanks," Tancharoen added.
"It's an always-evolving thing," Whedon added. "Even though we're trying to maintain the spirit of, 'We're buddies making little movies together,' the first one was well received, so we feel pressure to not ruin it with the sequel. So we're taking it a little more seriously than we maybe should be."
Having said that, the indie spirit of the first "Dr. Horrible," which was made during the 2007-2008 writers' strike, was something that both say they were able to carry into other projects, including "Dollhouse," which they worked on as writer/producers.
"When I was a kid, we used to make home movies with Joss. He would direct our eight-year-old selves in these parody movies, and they later turned into original masterpieces with detectives and superheroes," Whedon said. "It was a reminder that all things should sort of be that. Regardless of how seriously other people are taking [things] you should never take yourself too seriously."
So what prompted The CW to air "Dr. Horrible" on its four-and-one-third-years anniversary? On that particular anniversary, does etiquette dictate a gift made of Wonderflonium?
"They just asked," Whedon said. "I think it was just fandom. They enjoy it, and they thought they'd put it on, and they knew they could get it for pennies."
"It was pretty much surprise to all of us, but we're not idiots -- we said yes," Tancharoeon added.
There were obviously many Web series before "Dr. Horrible" premiered; as Whedon pointed out, Felicia Day's ongoing series "The Guild" "was a huge reason Joss came to the idea" for "Dr. Horrible," and Whedon and Tancharoen clearly didn't want to make a lot of special claims for their project's impact on the burgeoning genre. Still, they said they think the tale of the aspiring supervillain and the girl he loved might have inspired some online creators to be a bit bolder with their ideas.
"It was just bigger," Jed said. "Most people were making tiny little three-minute things. That's the one influence I think it did have."
"When we premiered 'Dr. Horrible,' people were still sort of scoffing at the Internet as a bona fide medium. But now they're not," noted Tancharoen. Still, even though there are much bigger studios and media entities backing expensive online series these days, there's still room for independent creators, thanks to the proliferation of less expensive equipment and editing software, Whedon said.
"It's easier than ever for people who have ideas to get them out there. They don't have to sell it and then make it," Whedon noted.
Speaking of making it, what about the big stars that were in the first "Dr. Horrible"? Will they be back for round 2? Whedon and Tancharoen didn't name names, but they said that "new people" would join cast members from the first incarnation of "Dr. Horrible."
As for returning actors, "we're in negotiations" with Fillion, Whedon said. "He's being a real stickler on some of the points of his contract. With the success of his show, he's changed a lot."
"He wants an orchid in his dressing room -- a new one every day," Tancharoen joked.
"He wants Neil to be his assistant, which is hard to negotiate, but we're working on it," Whedon deadpanned.
"And whenever anyone addresses him on set, they have to tell him he's better than Neil," Tacharoen added. (In case it's not clear, they are joking. Probably.)
Could there be a life for "Dr. Horrible" and his eeevil machinations beyond the sequel? Given that both Whedon and Tancharoen have many music- and dance-related entries on their resumes, Broadway seems like a natural fit, and both say they'd like to come up with a new theatrical incarnation of the story.
"We'll see what we're left with [after the sequel] and see what we can put on the stage," Whedon said. "We are now among millions of people with dreams of Broadway."
Of course, at the moment, their other commitments are taking up most of their time. Here are a few quick hits on other projects they are involved in or have been part of recently:
The upcoming final season of "Spartacus," which arrives in January on Starz, should be "epic," Whedon said. "It's hard to constantly kill people and then have to come up with new people, but I think people will be very excited with [the question of who] are the villains of the new season," he noted. "Spartacus" creator Steven DeKnight "is very focused on pulling the tears out of people. He's not willing to dispatch someone without earning it. He has a tough exterior with a soft little heart."
For Joss Whedon's film version of "Much Ado About Nothing," which stars Amy Acker, Alexis Denisof, Nathan Fillion, Fran Kranz, Clark Gregg, and Reed Diamond (among others) and doesn't yet have a release date, Whedon and Tancharoen contributed one "small" original song, and they also recorded and performed two songs that Joss wrote and were based on Shakespeare's text. "Maurissa sings them and I produced them and recorded them," Whedon said. "We're very, very proud of them. We think they fit nicely into the film, and the film is fantastic."
They also released an engaging dance-pop album under the name This Girl earlier this year. "Lyrically, it's dealing with some very sad people, but the beats are upbeat," Tancharoen said.
They are not presently working on any "Dollhouse" or "Dr. Horrible"-related comics, though there may be more of the latter once the ball gets rolling on the sequel.
"Dr. Horrible's Sing-Along Blog" airs at 9 p.m. ET on Tuesday, October 9 on The CW.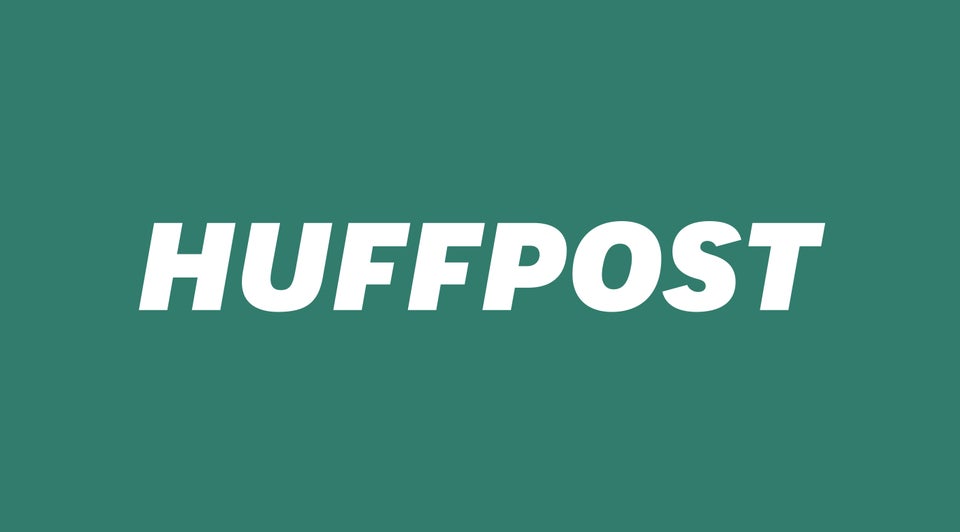 TV Characters In Comic-Con-Worthy Costumes
Popular in the Community