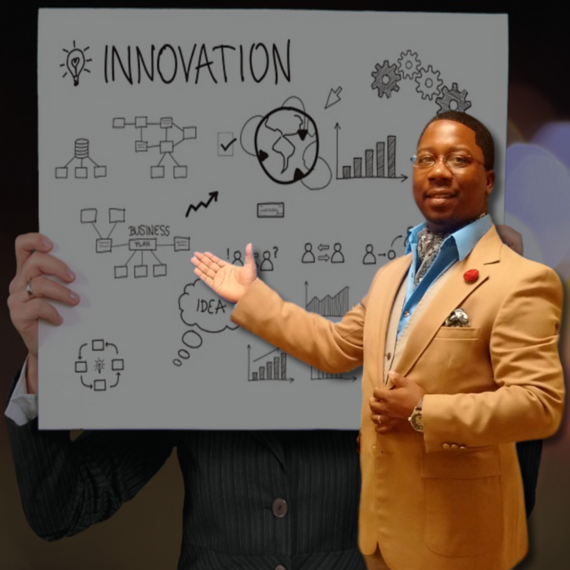 Tech from Vets has had a very successful year so far by earning over eight major recognition in both the tech and military veteran industries.
"Our objective is to help business owners and entrepreneurs improve their digital presence utilizing technological education, cutting edge innovation, and marketing acceleration. We are honored to be recognized as the Best Tech Startup of 2016 as we continue to positively impact businesses and business owners worldwide," said Tech from Vets President Dr. Jeff Shuford.
The Jacksonville Business Journal stated, "Tech from Vets is adding to its customer base, but a real focus for the company is educating business owners on why they need to think about their mobile presence." Tech from Vets has also expanded since the last time we covered the innovative tech company.
"We added Lieutenant Colonel Rickey Pope, USA, Retired as a special advisor, along with successful Real Estate mogul Robert Sacks. We have also partnered with professional NFL athletes such as Drayton Florence and Mario Butler to accelerate our quest in bringing technological innovations to the Northeast Florida marketplace," said Vice President Lonnell McCall.
"It's been a great experience working with Tech from Vets, they are very professional and knowledgeable in helping me build my website and app. This is the model for the types of partnerships I'm looking to build upon in my post-NFL career," said recently retired professional football player Drayton Florence.
Tech from Vets has also been very active in the Northeast Florida community in recent months. Donating to the Florida Fallen Heroes Foundation and sponsoring junior golfer Dominic Clayton, Tech from Vets remains committed to serving the local community.
Dr. Shuford was also recently presented the Disabled American Veterans Community of Heroes Award. "I am honored to be presented with this prestigious award by Disabled American Veterans Post 38 on behalf of the DAV. I am at a complete loss for words," said Dr. Shuford after the award ceremony.
Dr. Shuford has also been very active writing and publishing 4 books as well as contributing to Business.com, EvanCarmicheal.com, Business2Community.com, Engadget and Florida.com among others.
Partnering with recent Jacksonville University graduate and decorated war veteran Brandon Sugar, Tech from Vets provides innovative comprehensive reports for their clients' digital brand.
"I utilize my degree and expertise in graphics design to provide Tech from Vets clients an objective innovative report detailing the deficiencies and improvements they can make to improve their digital presence. I have been fortunate to have been featured in over 11 major publications.
I know how improving a business' digital presence can increase revenue and improve brand recognition," said Brandon Sugar of Sugar Unlimited. Dr. Shuford is currently working on a book titled "As Seen On" that outlines the importance of social proof in today's technological world, this will be Dr. Shuford's 5th published book in 2016.
Tech from Vets has also partnered with Mario Butler's One Stop Digital Marketing to help business owners improve their Search Engine Optimization. "With Google updating their algorithms, business owners and marketing experts are finding it extremely difficult to keep up with the changing technological landscape.
We strive to stay on the cutting edge of SEO advancements, that's why we partnered with One Stop Digital Marketing. Mario's team is on the forefront of top SEO innovations and our clients are reaping the benefits of our current partnership," said Dr. Shuford.
Although Tech from Vets has many different specialties outside of development, the tech company continues producing innovative websites and cutting edge mobile applications for their clients at very affordable price points.
The American dream lives on through Tech from Vets, their accelerated growth is a testament to the future of minority-owned veteran owned technology companies in the tech industry.
REAL LIFE. REAL NEWS. REAL VOICES.
Help us tell more of the stories that matter from voices that too often remain unheard.