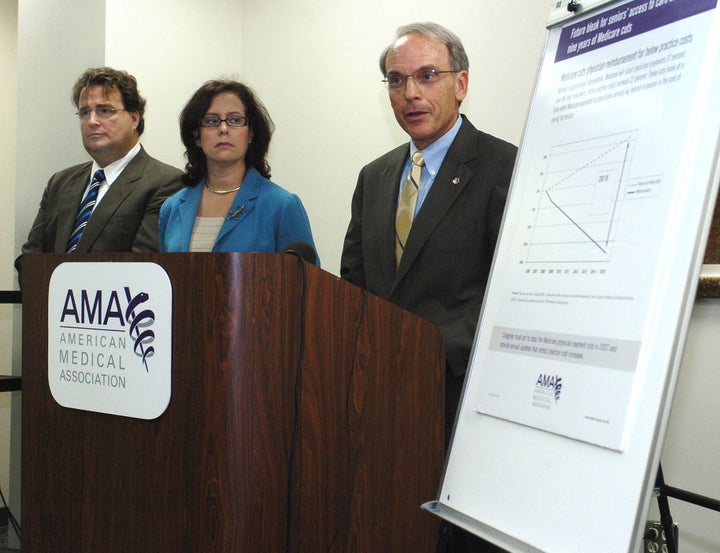 A Denver private practitioner of psychiatry has been named the new president-elect of the American Medical Association today. Jeremy A. Lazarus, M.D., will assume his year-long term as president-elect of the nation's largest and most influential physician organization in June 2012.
In the past, Dr. Lazarus has also served as president of the Colorado Medical Society, Colorado Psychiatric Society and the Arapahoe County Medical Society. Dr. Lazarus has also been one of the organization's chief spokespersons for the uninsured, and represented the organization in the Health Coverage Coalition for the Uninsured and the Ride for World Health.
"It is a deep honor and privilege to be named president-elect of an organization that is committed to helping the medical profession and the patients we serve," said Dr. Lazarus in a statement. "Challenging times remain for the health care system and as AMA president-elect, I pledge to serve as a strong voice and dedicated advocate for patients and physicians on the pressing health care issues confronting our nation."
According to Psychiatric News, the newspaper for the American Psychiatric Association, it has been 72 years since a psychiatrist has been president of the AMA and Dr. Lazarus is only the second psychiatrist in the AMA's history to do so. The last psychiatrist to serve as president was Rock Slyester, M.D., in 1939.
Dr. Lazarus's AMA biography also list his personal accomplishments that include being a 13-time Ironman triathlon finisher, a 13-time marathon finisher and a professional musician and singer.
The failure to reform the Medicare physician payment formula.
The lack of meaningful malpractice reform.
The Medicare Independent Payment Advisory Board.
Related
Popular in the Community