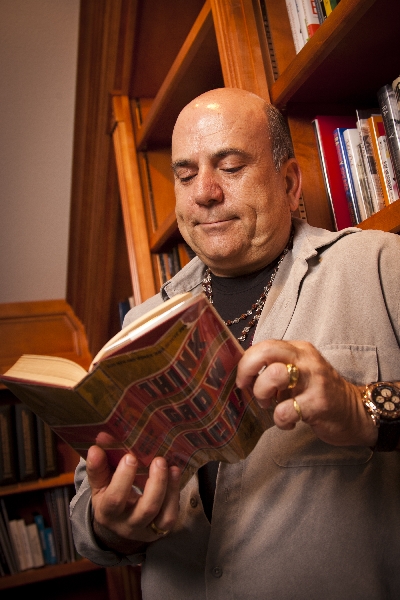 (Dr. Joe Vitale reading a rare copy of Think and Grow Rich - Photo Credit: Dr. Joe Vitale)
Dr. Joe Vitale, bestselling author and star of The Secret, had been actually keeping a secret; what he collects. While making movies, videos, and writing books on all the things he firmly believes in, not once did he mention his interest in collecting rare books.
After watching some of his videos, I learned the power of persuasion and finagled a phone interview to hear more about how his childhood passion became a large part of his collection and who he is today...
RH: When did your interest in collecting rare books occur? Did you inherit a collection from a family member, an avid reader, or something to do with your occupation?
VITALE: I wish. No one in my family read books. I became a book-a-holic as a child, loving books and making them my best friends as I grew up. My mother read stories to me from the Bible, and I developed a love for books from there. I never thought of collecting books as I didn't have the money and I knew where the library was. But in later years, as I became successful, the idea of owning the books I loved became a passion of mine. Since I'm an author, my love of books and book collecting is a natural extension of my life calling.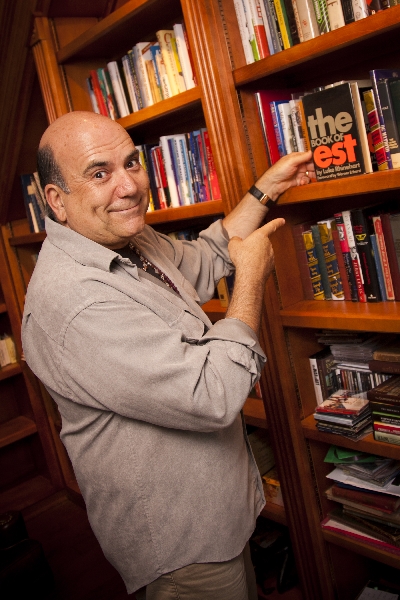 (Photo Credit: Dr. Joe Vitale)
RH: Do you remember the first book in your collection and how you acquired it?
VITALE: The first really important book would be the signed first edition of Claude Bristol's masterpiece, The Magic of Believing. That book transformed my life when I read it as a teenager. When I was in my forties, I found the rare book listed with a book dealer. Today I have two autographed copies of that influential book.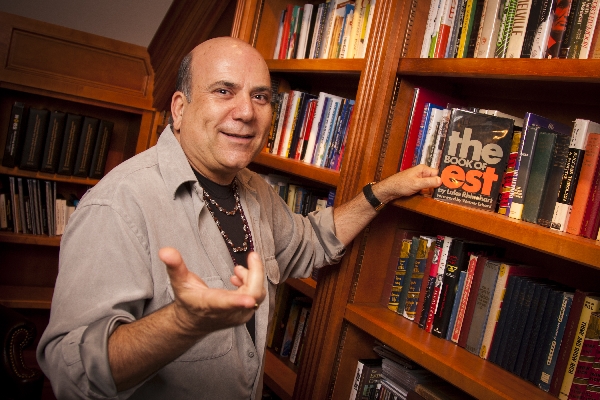 (Photo Credit: Dr. Joe Vitale)
RH: You collect a broad spectrum of subject matters of books: PT Barnum, New Thought, Magic and Advertising. What's the connection?
VITALE: The only logical connection is that these subjects are passions of mine, and areas where I've now written my own books. After I read P.T. Barnum's autobiography, I started collecting whatever I could find by him. I have several autographed copies of his books. I later wrote a book about him titled: There's a Customer Born Every Minute. I've been interested in magic since I was a child, inspired by the life of Houdini, so collecting magic books is something Houdini did (he also collected books by PT Barnum) and I wanted to do. New Thought is a love of mine too! I learned about the Law of Attraction (which is what the movie The Secret teaches) from rare books from the early 1900s. I've written books on advertising and marketing, so collecting books in those areas was also a natural extension of my love for the subjects.
RH: I am sure you have been asked numerous times for an autographed copy of your book The Secret. Do you also look for autographed copies of the books you collect?
VITALE: Yes! I LOVE autographed books by my favorite authors. I found signed books by Jack London and William Saroyan, two authors who deeply influenced by writing style. I cherish them. Thinking that my literary heroes held the books makes me feel even more connected to them. I also have a rare signed copy of Think and Grow Rich, the famous self-help book by Napoleon Hill. I love it!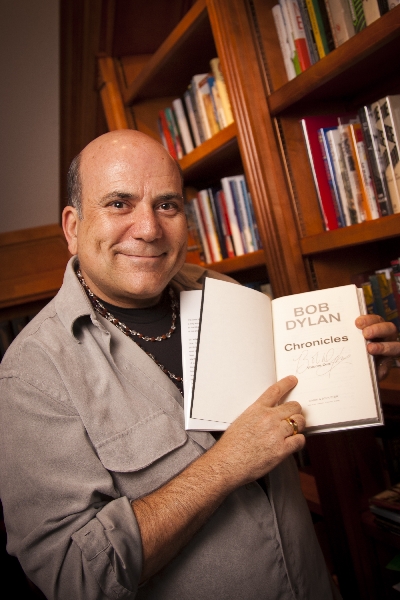 (Photo Credit: Dr. Joe Vitale)
RH: What is your favorite book in your collection, and why?
VITALE: Easily the signed first edition copy of Houdini's book, A Magician Among the Spirits. It is exceptionally rare as Houdini signed it three times, and mentions in his own handwriting that he dedicated the book to his deceased mother, who he adored. It's priceless.
RH: Where do you find books for your collection? Do you find them at flea markets? Auction houses? In rare bookstores?
VITALE: Before the Internet, I found them in old bookstores. Today I find them online. eBay is a terrific source for books, but you must maintain a buyer beware attitude, as people often innocently list books as being collectible when they really aren't. You need to know what you are looking for, and how to determine what is authentic.
RH: You stumble across a Jeanie in a bottle. She gives you three wishes that pertain to your collection. What would they be?
VITALE: Genie, please give me a signed copy of Buddha's autobiography. Or anything else signed by Phineas Parkhurst Quimby (the founder of New Thought). Anything signed by Thoreau or Emerson is welcome. A signed first edition of Herman Melville's classic, Moby Dick, would be at the top of my wishlist, too, as none even exist. But I'd ask for it anyway. I'd test genie's powers.
Thanks Dr. Vitale! I'll keep my eyes open in my travels for your wishlist. Hrpmh... he didn't plead for genie to get him an autographed copy of my book.
REAL LIFE. REAL NEWS. REAL VOICES.
Help us tell more of the stories that matter from voices that too often remain unheard.