Even though he looked at and operated on breasts and buttocks for a living, this plastic surgeon allegedly could not get enough.
Dr. Lance Everett Wyatt, who marketed himself as a plastic surgeon for celebrities, was arrested on a $50,000 warrant Thursday for allegedly filming patients as they undressed and touching them in a way that was not medically necessary, Deputy City Attorney Richard Kraft, who is prosecuting the case, told The Huffington Post.
An investigation by Los Angeles police and the Medical Board of California began a year ago when, on Aug. 4, 2011, one of the patients who was allegedly filmed while undressing discovered a camera, fled the office and turned the camera over to police. There was at least one other patient who was allegedly filmed while undressing. Investigators fear there could be more victims.
In addition to unlawful filming, Wyatt, 45, faces battery charges -- based on the videotape obtained by the City Attorney's office -- for allegedly touching at least one victim inappropriately while leading the patient to believe it was for legitimate medical purposes.
The City Attorney's office has two clips from the videotape that was turned in. "One is relatively short and one is substantially longer," Kraft said. Both tapes will "certainly" be shown to the jury in this case, according to Kraft.
What makes the charges against the plastic surgeon more shocking to some is the fact that he is a bit of a celebrity himself. Wyatt was on "20/20" with Barbara Walters and on the TV show "Doctors." He also has a regular thread on Reddit called "IAmA Plastic Surgeon in Los Angeles" where he answers the public's questions about plastic surgery.
Wyatt posted his $50,000 bail Thursday and was released. His arraignment date is set for Aug. 23, Kraft told HuffPost. The doctor's neighbors told ABC that he and his family moved from their Sherman Oaks home weeks ago. However, Kraft said he was under the impression that Wyatt still lives in the same house.
According to Wyatt's website, he graduated from UCLA, worked as a fellow at Harvard Medical School, authored six textbook chapters and was named one of the "50 Leaders of Tomorrow" by EBONY.
Wyatt faces six misdemeanor charges, including two counts of unlawful filming of another, two counts of unlawful viewing of another, one count of sexual battery on a patient and one count of unlawful use of force and violence (battery) on another. If convicted on all counts, he faces a maximum sentence of two years in county jail and lifetime registration as a sex offender.
Related
Before You Go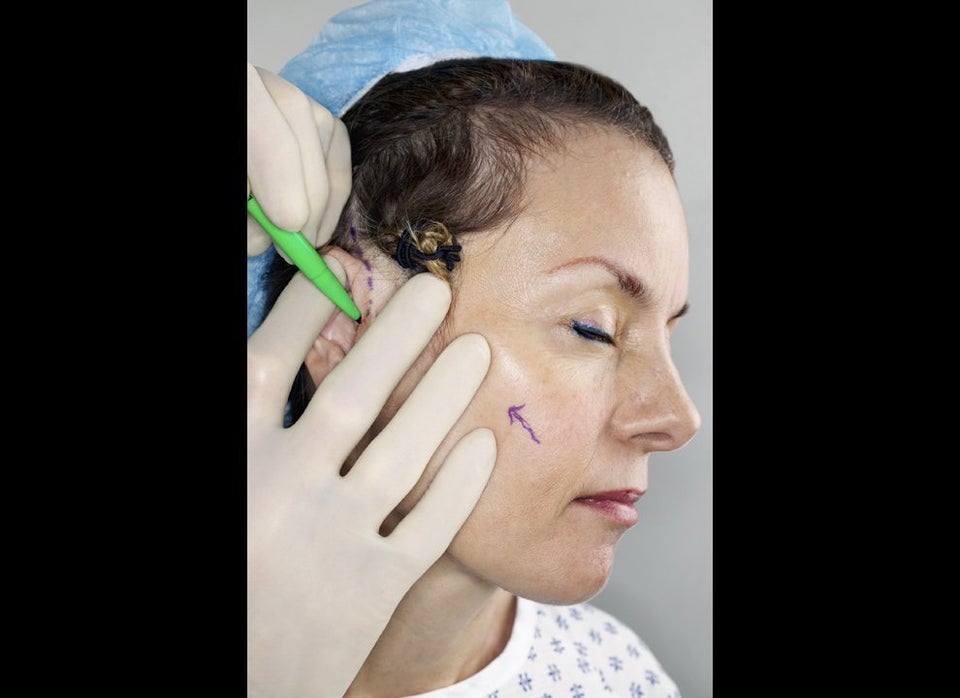 Most Popular Plastic Surgeries
Popular in the Community