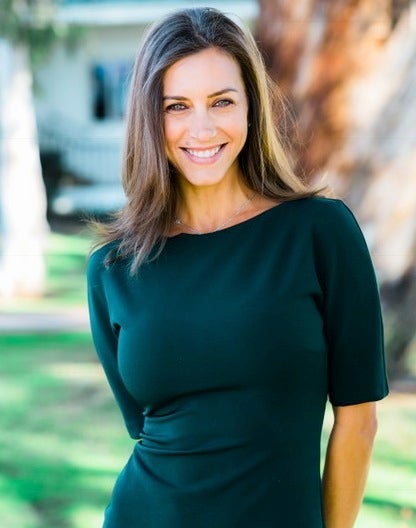 At a time when headlines are alerting us to the overmedication of children in the U.S. and scientific research is unveiling proven benefits of alternative healing practices, a Los Angeles based doctor has been breaking new ground in her mission to bring Dance/Movement Therapy into a new model of integrated healthcare for children and youth.
Dr. Lori Baudino is a licensed Clinical Psychologist and a Board Certified Dance/Movement Therapist whose work over the last decade has made her a world-renowned innovator in her field. Through her own private practice she has helped children, families and schools dealing with all types of issues ranging from terminal illnesses, to autism, to learning disabilities, to behavioral issues and parenting challenges.
I had the opportunity to meet up with the busy Dr. Baudino and find out more about how this fascinating field of therapy is changing the future of healthcare.
What inspired you to become a Dance/Movement Therapist?
I grew up as a dancer, played sports and I was always passionate about psychology. In my undergrad studies, I double majored in Dance and Psychology and then earned my Masters in Creative Arts Therapy – Dance/Movement Therapy, which allowed me to apply my dance and psychology interests. I went on to receive my Doctorate in Clinical Psychology – PsyD, where I got to further my knowledge and practice, and then I began specializing in working with children.
What is Dance/Movement Therapy exactly?
Formally, it's defined as "the therapeutic use of movement to further the emotional, cognitive, physical and social integration of the individual, based on the empirically supported premise that the body, mind and spirit are interconnected."
Basically, it teaches individuals to acknowledge their body as a way to transform physical challenges and express emotions. I've also created a DMT acronym to better explain what I do in my own practice:
Differentiate: Distinguishing each movement separately and defining how the person is moving.
Attach: Joining the movements together. Linking and connecting with them.
Narrate: Describing, in words, about the movement actions, which allows acknowledgement and acceptance.
Consciousness: Bringing awareness of the person's choices and being present in this space.
Evolving: Continuously learning and expanding for growth and healing.
What are some misconceptions about Dance/Movement Therapy?
The most common misconception is that a therapy session is like a dance class and that you need to be a certain age or at certain level of physical ability to participate. The truth is that Dance/Movement Therapy is suitable for everyone because it's really more about movement than it is about dance. It can be movement as basic as breathing, to stretching, to jumping and sometimes even dancing, if that is what the patient chooses. Every session is different depending on every individual's specific needs.
Another misconception is that Dance/Movement is a fluffy form of therapy that is only just for fun. There is actually extensive neuroscience research showing how movement benefits both mental and physical health on many levels. In fact, Dance/Movement Therapy has been utilized in business, sports and academics as well as medical programs.
You've taken a more focused approach to DMT, which is also helping to bring more attention to the field. Can you tell us about that?
I focus on a mind/body approach, which encompasses more than just verbal communication. The body exhibits emotions and psychological experiences through movement patterns, and by identifying and bringing awareness to these connections; we are able to reach our maximum potential for overall health and well-being.
I've been very dedicated to showing how DMT practices encompass what science, psychology, and education all need. We have tools and training to observe the body, bring support to movement choices, and to facilitate the transformation of feelings for optimal health!
As part of my awareness campaign, I've also been posting live interviews on my Facebook page with my colleagues in the field to show the significance of their work as well.
What types of patients do you work with?
I specifically work with children with cancer, medically fragile, and special needs. I also specialize in working with children and parents dealing with all types of issues ranging from daily parenting challenges, to anxiety, depression, trauma and addiction, to developmental disorders and children on the Autism spectrum.
Much of parenting is about having empathy for our children and I help parents to develop that understanding on a physical level. The importance of timing and knowing when to assist their child and when to pull away so that the child can make their own transition. Another focus of my work is teaching parents the importance of self-care and self-compassion so that they can be more authentic with their children. I also emphasize self-care and self-compassion when working directly with children.
I recently began offering a 6-week series for pregnant moms to help them understand the attachment bond that is developed with their child from conception to birth. The more informed we are about the sleep patterns, temperament and mother/child connections during pregnancy, the more connected we are to their needs as children.
I also work with educators in developing Behavior Intervention Programs in both home and school settings and developing programs to support academic learning and sports for children with special needs. I have also worked in psychiatric hospitals and at rehabilitation centers for trauma, addiction and pain management as well.
Tell us more about your work with The Andrea Rizzo Foundation and how "Dancing with the Stars" became involved.
Susan Rizzo Vincent started the foundation in 2002, in honor of her daughter. Andréa was an aspiring dancer who survived childhood cancer and went on to become a professional dancer and a special education teacher. Then at age 24, she was on her way home from a dance performance and was tragically killed in a car accident with a drunk driver. The Andréa Rizzo Foundation raises funds to help children with cancer and special needs, and Dréa's Dream (www.dreasdream.org) was also started to carry out Andréa's lifelong dream of providing dance and movement therapy at hospitals around the country.
Eight years ago, Carrie Ann Inaba, of "Dancing With the Stars," signed on as our celebrity spokesperson and helped us to kick off Dréa's Dream at CHLA, providing dance therapy for the first time at the hospital. Since then, the foundation and DWTS has made it an on-going tradition, where each season, celebrity dancers come to the hospital to join in the Dance/Movement Therapy sessions, which I facilitate. We're extremely thankful for everyone who comes out to help make therapy such an exciting experience for the kids and leaving such huge smiles on their faces.
Where do you see the future of Dance/Movement Therapy and what are your personal goals?
I'm very passionate about my work and in addition to continuing to help people through my own practice, I'd also like to see The Andréa Rizzo Foundation continue expanding dance and movement therapy to more hospitals and to see it being utilized as an adjunct to all types of childhood medical care.
I'm proud to be a strong advocator for this field and I will continue spreading my knowledge and teaching students around the world. But I would like to see more research being done, specifically in neurobiology, to further examine the many real benefits that I've observed and that my patients have reported as feelings of calmness, happiness and overall feeling of well being through this therapy. I strongly believe dance and movement therapy benefits everyone, and my biggest hope is to see it being integrated into all types of treatment programs, academic settings and personal development programs.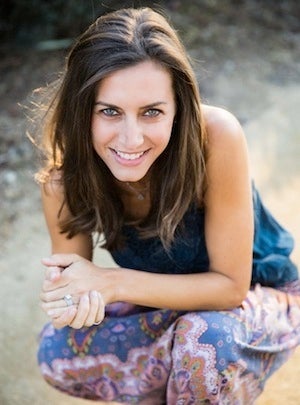 Dr. Baudino offers a wide range of Dance/Movement Therapy services and customizes her programs to fit the needs of every individual, family and school. She provides services at her office located in West Los Angeles, as well as in homes, schools and community venues located within the greater Los Angeles area. She also serves clients outside of the Los Angeles area with confidential telecommunication sessions.
If you would like find out more about the Andrea Rizzo Foundation or make a donation, go directly to: www.dreasdream.org. Please note that every dollar donated to the foundation goes directly to cause.
Support HuffPost
The Stakes Have Never Been Higher
Related
Popular in the Community