The emails, obtained by The New York Post, appear to contain conversations between Gottwald and Kesha's manager, Monica Cornia. The chats, which focus on Kesha's appearance, reportedly took place in 2012.
"We were having a discussion on how she can be more disciplined with her diet. There have been many times we have all witnessed her breaking her diet plan," Gottwald allegedly wrote.
In another message, he reportedly said, "A-list songwriters and producers are reluctant to give Kesha their songs because of her weight."
A separate email exchange between Cornia, Kesha and other managers reportedly outlines a dispute between Kesha and Gottwald over lyrics to "Crazy Kids." The producer allegedly told the singer, "I don't give a s**t what you want. If you were smart you would go in and sing it," after she reportedly wanted to alter a line from the song.
Gottwald's lawyer, Christine Lepera, claims the emails are misleading and do not provide the full story. In a statement to The Huffington Post she said:
Kesha and her attorneys continue to mislead by refusing to disclose the larger record of evidence showing the bad faith of Kesha Sebert and her representatives which is greatly damaging to them. It also shows the tremendous support that Dr. Luke provided Kesha regarding artistic and personal issues, including Kesha's own concerns over her weight.

Rather than agree to a thorough disclosure, Kesha and her representatives improperly publicized, without Court permission, three out-of-context emails which do not present the full picture regarding the events they concern. For example, these emails do not show that the lyrics of "Crazy Kids" were, in fact, rewritten at Kesha's request. Any claim by Kesha to the contrary is deceiving the public — just like her other meritless claims of wrongdoing by Dr. Luke.

Dr. Luke looks forward to full vindication in Court.
A request for comment from Kesha's representative was not returned.
Kesha has been open about her struggles with weight and body image in the past; in 2014, she entered a rehab facility to treat an eating disorder.
She has also spoken about the alleged mental and emotional abuse she suffered while working with Gottwald. Kesha claimed that Gottwald once called her "a fat f**king refrigerator" and told her, "You are not that pretty, you are not that talented, you are just lucky to have me."
The two have been embroiled in a legal battle since 2014, when Kesha filed a lawsuit against Gottwald for sexual assault and battery. The lawsuit is an effort by the singer to "regain control of her music career after suffering for 10 years as a victim of mental manipulation, emotional abuse and an instance of sexual assault at the hands of Dr. Luke," according to her lawyer Mark Geragos.
For the past two and a half years, the two have gone back and forth. Kesha had filed a motion to be released from her contract with Sony and Gottwald, but it was denied by a judge in New York. The judge did, however, rule that Kesha could make music with another producer under the Sony umbrella.
Gottwald and his lawyers have consistently denied all claims against him.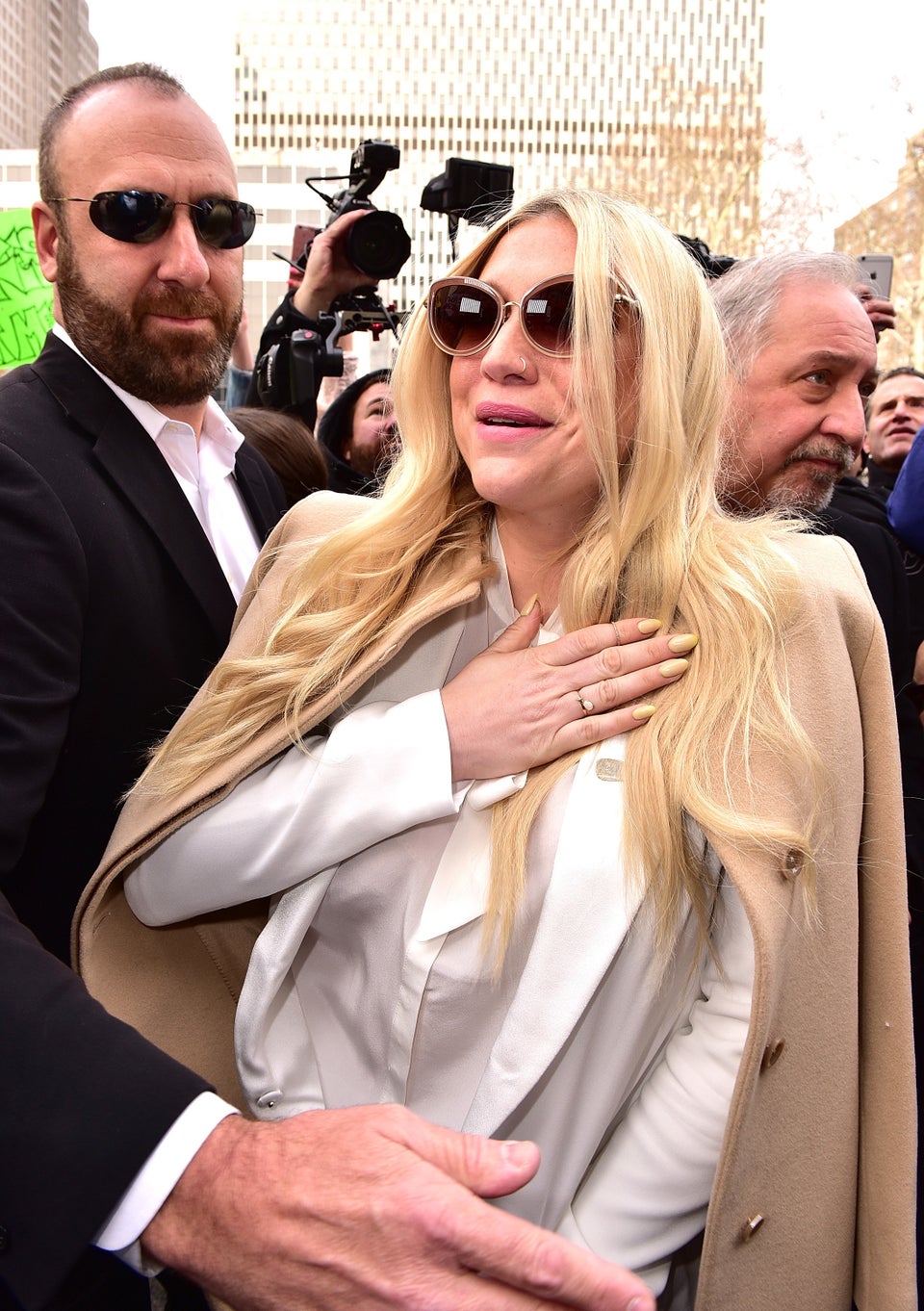 Kesha
Popular in the Community