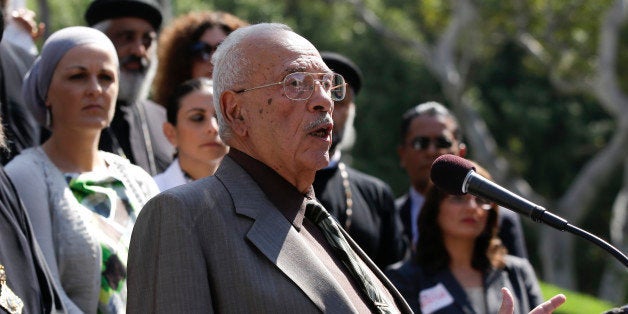 Renowned doctor and Muslim leader Maher Hathout died from liver cancer on January 2, 2015 at the age of 79, leaving behind a legacy that many believe helped shape American Muslim identity for the 20th century and beyond.
Born in Egypt in 1936, Hathout moved to Los Angeles in the 1970s after having lived in New York and quickly became involved in the city's religious landscape. He began volunteering at the Islamic Center of Southern California (ICSC) as Chairman and Spokesperson and went on to work with the center's founders on several initiatives, including the first-ever co-ed Muslim Youth Group, the Islamic Information Service, The Minaret magazine and the New Horizon School system.
Sarrah Shahawy, a student at Harvard Medical School and grand-niece of Dr. Hathout, mourned the loss of her uncle and reflected on the impact he made in the communities he touched.
"Uncle Maher's death is a huge loss for our family and he was, for me, one of the last links to my grandfather who died six years ago," Shahawy said in an email to The Huffington Post.
"In mourning his death and celebrating his life with the many who loved and respected him, we realize what a great loss this has been for our community as well, a community he built and shaped and one that will never forget the work to which he dedicated his life."
Hathout was a devoted interfaith activist who worked with organizations and individuals throughout southern California to promote causes for peace and justice. In 1988 he co-founded the Muslim Public Affairs Council (MPAC), which works to promote civil rights for American Muslims and helps foster relationships between Muslims and other faith communities in the United States.
"Thirty years ago, no Muslim leader other than he was talking about he American Muslim identity, that home is where our grandchildren are raised not where our grandparents are buried," MPAC President Salam Al-Marayati said in an email to HuffPost.
Hathout also helped found the Religious Coalition Against War in the Middle East in 1991 and served on the Board of Directors of the Interfaith Alliance and Claremont Lincoln University. He was a charter member of the Pacific Council on International Policy, the western partner of the Council on Foreign Relations and served as Chairman of the Islamic Shura Council of Southern California.
Hathout was diagnosed with liver cancer in Dec. 2013, after which one of his longtime friends and colleagues in interfaith dialogue, Saddleback's Pastor Rick Warren, sent a video tribute to MPAC to honor the doctor:
Varun Soni, Dean of Religious Life at the University of Southern California, remembered Hathout as a preeminent mentor for many in the interfaith community of southern California. In an email to The Huffington Post, Soni wrote:
"Maher Hathout was an interfaith icon and an ambassador of religious pluralism in the city of Los Angeles, the most religiously diverse city in the world. He developed important and strategic relationships with religious leaders and communities throughout southern California, and inspired people to work together to achieve their shared goals, hopes, and aspirations. For those of us who do interfaith work in Los Angeles, he was a great mentor and leader, and our lives and work have been immeasurably enriched because of his wisdom, insight, and courage."
Many commended Hathout for his ability to remain grounded in tradition Islamic texts while promoting a pluralistic path forward for the American Muslim community.
"He broke from traditions that became cultural baggage from foreign countries. Yet he based his views on tradition texts such as the Quran and the authenticated traditions of Prophet Muhammad," Al-Marayati reflected. "He was religious in his observance and religious in his social interactions and used the ethics of his faith to have a progressive outlook for American Muslims."
Hathout explored the theology of his own faith in his writings as well as in a podcast he produced regularly between 2011 and 2014. In the podcast he investigated a broad scope of questions ranging from "Extremism: What is it & why should I care?" to "Spiritual? Religious? Is There A Difference?"
Hathout was the first Muslim invited to give the invocation prayer at the Democratic National Convention in 2000. He received several awards over the course of his life, including the George Regas Courageous Peacemaker Award, the Islamic Shura Council of Southern California's Lifetime Service Award, the South Coast Interfaith Council Award and the Los Angeles County John Allen Buggs Award for excellence in human relations.
Hathout is survived by his wife Dr. Ragaa Hathout, his children Gasser and Samer, and his grandchildren Heba, Laith, Dean and McKenna. His family has requested that, in lieu of flowers, donations be made to the Islamic Center of Southern California or the Muslim Public Affairs Council.
Related
Before You Go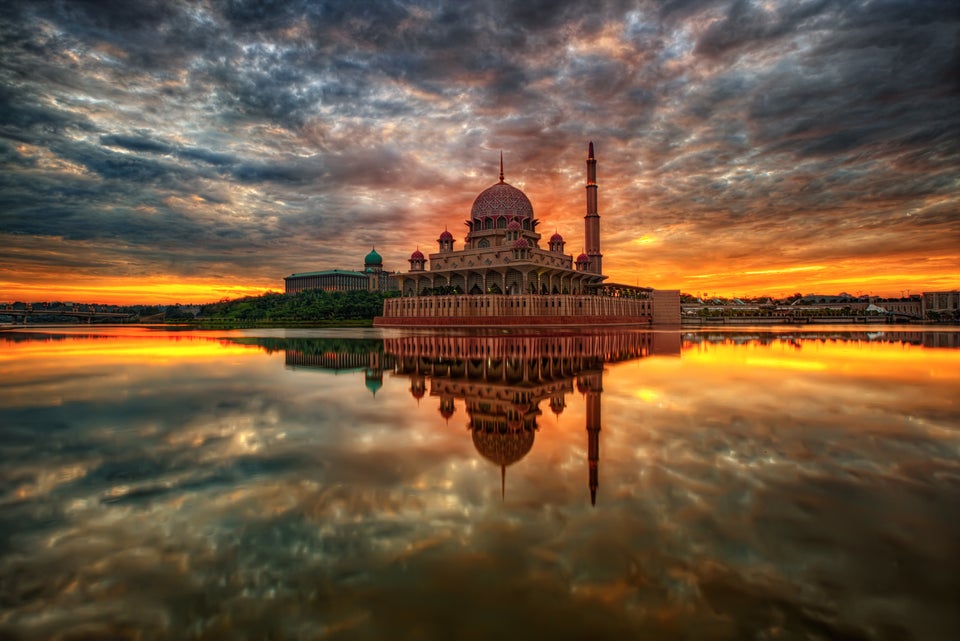 Quranic Quotes On The Poor
Popular in the Community