One of the privileges of being a journalist is interviewing fascinating and sometimes even inspiring people. I've had the pleasure of talking with: Oscar winners (Jennifer Lawrence, Tim Robbins, Matthew McConaughey, Geena Davis, Jane Fonda and director William Friedkin); Grammy award winners (Bruce Springsteen, Paul McCartney); sporting MVPs (Tom Brady, Kobe Bryant, Wayne Gretzky); and inspirational folk like heroic NYPD detective Sonny Grosso of The French Connection fame, brilliant architect Frank Gehry...and Armen Orujyan.
Dr. Orujyan, who I count as a personal friend and a mutual source of inspiration, is an American immigrant success story that's still being told. Among the many hats he now wears, he's presently a UN Broadband Commissioner for digital development, and also the founder of both Athgo International, one of the leading global entrepreneurship platforms, and Athgo Global, a cutting-edge tech startup in stealth mode, which will use deep 'artificial intelligence' to auto-guide budding entrepreneurs around the world to launch startup businesses.
Additionally, as a passionate advocate of the revolutionary "constructive entrepreneurship" concept, one of the progressive (business and social) strategies that may help save our planet, Orujyan is one of those intuitive, practical and positive thinkers you want to stand up and just say, "Where do we sign up, dude?"
With Fathers Day coming up June 21, Armen and I were recently conversing in his very inspiring and energized open office environment high above Hollywood Boulevard about our fathers and their powerful influences on our lives. The story of Orujyan's father, Hambartsum, is at the very heart of Armen's own amazing entrepreneurial story.
After his family of four emigrated to America with only $360 when he was 15, Armen, a straight A student back in Armenia, dropped out of college the first time around because of the pressing need to work and make money to support his family. He set up many small businesses including a thriving enterprise selling roses at banquet halls and restaurants. But he went back to college at age 23, perhaps overcompensating for his earlier failure, going all the way to earn a PhD, while crediting his father:
His attention to my and my brother's education was unprecedented. Although he wasn't well educated, he was insistent for us to go to the best schools, feeling that a complete person was a disciplined, educated person who's up before the chickens. Ironically, I still get up before chickens and many other species -- at 4 a.m. every morning. My father taught me to play chess at age 4 and spurred by his inspiration I won an under-17 chess championship in Armenia at the age of 9. He's truly one of my heroes.
Armen's hard-fought journey has been like that of many young people who've been marginalized, on the outside without all the right means and support systems. So it's heartening for him that Athgo International has provided intellectual and networking support as well as financial opportunities to over 10,000 young adults from over 600 universities in 80 countries.
And, now he says Athgo Global is going beyond the limitations of a nonprofit solution, explaining:
These days we're looking to give opportunities to a legion of people out there with valuable talents, ideas, and zeal -- yet trapped because of circumstances beyond their control -- through the power of leveraging technology. We encourage our young entrepreneurs to look at and consider revolutionary solutions, like using the 'Internet of Things' to achieve greater value and service. And, also to develop innovations that contribute to 'smart cities' so that together we can enhance the quality and performance of urban services, to reduce resource consumption and costs.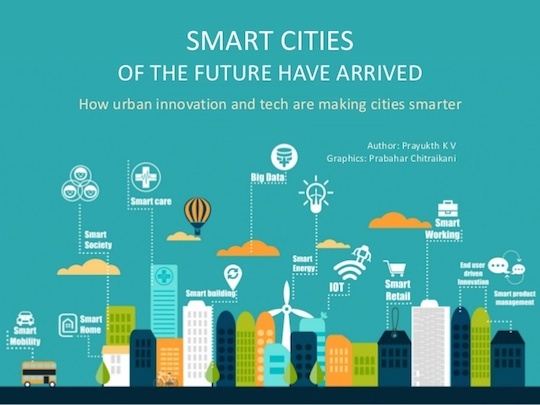 Admitting, "I see a lot of myself in these young people," Orujyan's Athgo is holding its 6th Global Innovation Forum at the World Bank, August 12-14 in Washington, DC with a focus on "Intelligent Innovation." The Forum's program includes getting invaluable startup guidance from industry leaders -- Boeing, Samsung, Intel, Google.org, TechCrunch, and others including incubators and accelerators from Silicon Valley -- on how to turn an innovative idea, skill, and passion into a commercially viable and socially impactful business.
As Hambartsum Orujyan's own fortitude has continually inspired his son to overcome his challenges, Armen adds:
Along my journey, I began seeing that with a slight push, some direction, and a compelling story, not only I, but all individuals on the margins, especially young people, can realize their potential. Then as my professional affiliations have expanded, I've come to understand more about the scale and the uniqueness of the demand for support for entrepreneurs around the globe.
Here's to all the young people with dreams around the world, and here's to all our fathers and mentors for your love and support of our dreams!
Calling all HuffPost superfans!
Sign up for membership to become a founding member and help shape HuffPost's next chapter