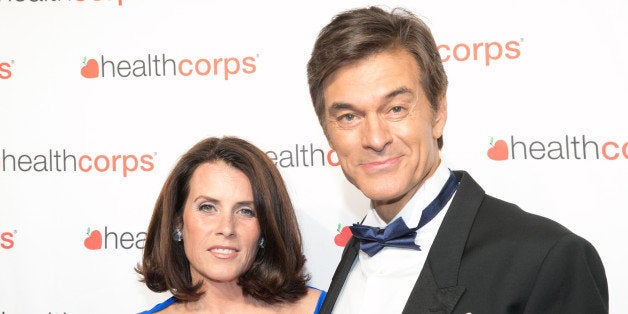 In the November issue of Shape magazine, talk show host Dr. Oz and his wife, relationship expert Lisa Oz, open up about their relationship of 26 years, sharing their tips for a successful marriage.
The couple says that more than two decades together hasn't been easy -- especially with four kids and two busy careers: "For years I wanted Mehmet to work less and play with me more," Lisa says in Shape. "[But] I've come to realize you can't sit around and wait for the other person to do the things you want to do."
Besides taking charge of your own happiness, the couple recommends a positive attitude, a healthy lifestyle, and a lot of sex: "Have it as often as possible!" says Lisa Oz. "You have to make intimacy a regular part of your life."
Popular in the Community