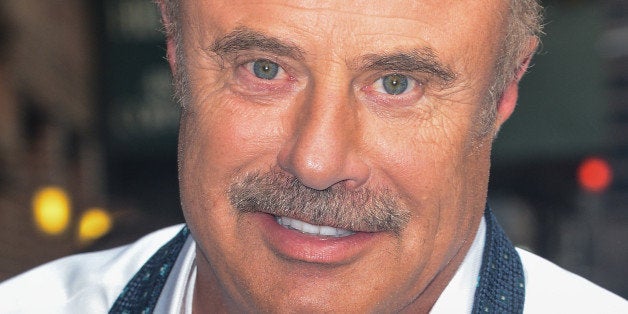 A California appeals court has ruled in favor of talk show host Dr. Phil McGraw, in a defamation lawsuit over his coverage of the Natalee Holloway case.
The suit was filed about seven years ago by two Surinamese brothers who claim the television psychologist aired a segment on his show that depicted them as "guilty of committing criminal acts against Holloway."
Judge Fred Woods, writing for a three-judge panel of the Second Appellate District on Dec. 17, cited a California statute in their ruling. The code, the judge wrote, requires parties seeking damages for defamation from news sources to first "demand a correction" or "[be] limited only to recovering special damages."
The statute was important to the ruling because the plaintiffs did not dispute claims by Dr. Phil's attorneys that they never demanded a correction from Dr. Phil or the producers of his show.
Los Angeles Superior Court Judge William MacLaughlin had cited the same code in his December 2012 ruling that the plaintiffs could not seek punitive or general damages. However, the defense then asked the court to reconsider the ruling. They maintained the retraction rule only applied to media outlets engaged in the "immediate and rapid dissemination of news."
In Tuesday's written ruling, Woods said the three-judge panel could not conclude that the statute only applies to outlets that engage in covering breaking news.
"The petition is denied [and] each party is to bear its own costs," Woods wrote in his ruling.
Holloway, from Mountain Brook, Ala., was 18 when she disappeared on May 30, 2005, while on a trip to Aruba to celebrate her high school graduation. Her body has never been found.
Holloway's classmates said they last saw her leaving a night club with Joran van der Sloot, then a 17-year-old Dutch honors student living in Aruba, and his two friends, brothers Deepak and Satish Kalpoe. All three young men were arrested, but they were later released without charge.
The Kalpoe brothers filed the lawsuit against Dr. Phil in December 2006. They accused him and CBS of defamation. The brothers alleged that a September 2005 episode of "The Dr. Phil Show" on the unsolved disappearance of the missing Alabama teen aired "misleading portions of interviews and statements," with the intention of portraying them as "guilty of committing criminal acts against Holloway."
Vander Sloot is currently serving a 28 year prison sentence in Peru for the 2010 slaying of Stephany Flores Ramirez. Van der Sloot killed the young woman – a business student at the University of Lima – after she found out about his connection to Holloway while using his laptop computer.