Speaking from Massachusetts, Dr. Ravi Perry and Paris Prince tell MSNBC's Thomas Roberts that having their wedding announcement hit newsstands nationwide was an "exhilarating experience."
"I think Darwin would be amazed at the evolution that's occurring now," Prince said.
Among those to praise the feature was Gay and Lesbian Alliance Against Defamation (GLAAD) President Herndon Graddick. "This is yet another opportunity to applaud JET Magazine for continuing to highlight the diversity of the African-American community and to urge other media outlets to recognize that it's these stories that help grow acceptance of our community and give a voice to LGBT people of color who are too often invisible in the media," Graddick said in a statement.
Before You Go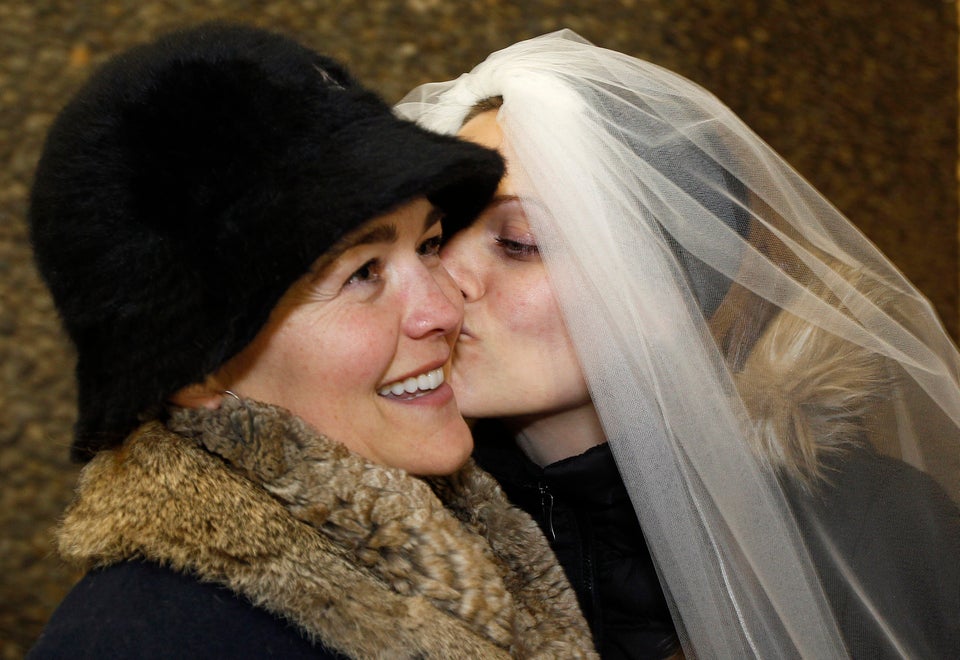 Same-Sex Marriage Licenses Issued in Washington For the First Time
Popular in the Community