This is part of the #CareerAdvice series -- featuring successful professionals who share their advice to people who would want to take their career to the next level.
Be prepared to fight for your dream, and if there was anything that the upcoming generations should know, whether they're in medicine or business or art. Be committed to whatever you're doing and do it 100 percent because how you do anything is how you do everything. -- Dr. Scott Mindel, CEO of Belltown Spine and Wellness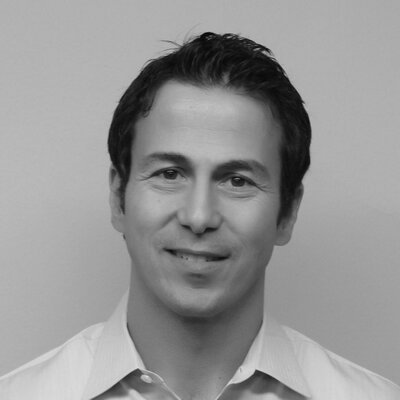 Dr. Scott Mindel, CEO of Belltown Spine and Wellness
Dr. Scott Mindel's career as a chiropractor started in high school.
"I was a senior in gym class," he recalls, "lifting heavy weights with a buddy of mine and it just happened. It was gradual at first -- there was slight pain in my neck, but over time it got worse and my hands began to numb all over."
After endless months of pain medication and multiple doctor visits, Dr. Mindel was finally diagnosed with a disc herniation. The doctors recommended surgery, but a family friend suggested he try a new, alternative medicine called chiropractic. Though he was a bit skeptical at first, the treatments truly worked. Over time, chiropractic treatments helped straighten his spine and from that moment on Dr. Mindel claimed he knew he wanted to be a chiropractor.
"It did more than completely change my perspective on health and medicine, it changed my life."
When Dr. Mindel reflects on his 25-year career, he is happy with how many lives he has changed.
One memory in particular is especially dear to him because he considers it to be his very first patient. It happened during chiropractic school -- Dr. Mindel was working as an intern and the patient (we'll call him Johnny to respect confidentiality) came in complaining of excruciating back pain.
This man, as strong as a heavyweight boxer, was unable to move and unable to provide for his family.
Dr. Mindel reflects, "Johnny had a great attitude about the route that we were taking, and I can't stress enough how important it is to have a healthy attitude. "
Over time, Johnny gained his strength and mobility back and he was even able to provide for his family again. Johnny then pulled Dr. Mindel aside and asked him if chiropractic adjustments can have effects on a patient's mental status. Apparently, Johnny had been verbally hostile toward his children at an increasing rate as well as arguing with his wife. It was at this point in Dr. Mindel's career that he realized the important relationship between mind and body. "As I said earlier it is just as important, if not more, to have a healthy and positive well being as it is to maintain physical health."
One way of doing this is positive reinforcement. For example, Dr. Mindel states if he could say anything to his 20-year-old self, he would say:
"Do what you love and master it. Get rid of all the doubt in your head and focus on your dream." In chiropractic school he made mistakes, but those mistakes had to happen so they wouldn't happen again.
The best advice Dr. Mindel ever got in his career was from a wise teacher who told him: 'Tomorrow is a new day and the sun is going to rise, so be ready.'
That last phrase just about sums up the importance of what Dr. Mindel is trying to say. Be ready, both mentally and physically.
Learn more from Dr. Scott Mindel by connecting with him on LinkedIn.
REAL LIFE. REAL NEWS. REAL VOICES.
Help us tell more of the stories that matter from voices that too often remain unheard.