Theodor Seuss Geisel, more commonly known as the beloved American author and illustrator Dr. Seuss and born 111 years ago today, was made part of the pro-vaccine movement in the late 1990s through an immunization campaign featuring his most cherished illustrations.
Then-secretary of the Department of Health and Human Services, Donna Shalala, announced a national Dr. Seuss Immunization Awareness Campaign on Oct. 30, 1997, along with Audrey Geisel, the author's widow. A spinoff of the Clinton Administration's Childhood Immunization Initiative, the campaign released prints of illustrations from Dr. Seuss' most famous works accompanied by rhymes encouraging parents to vaccinate their children.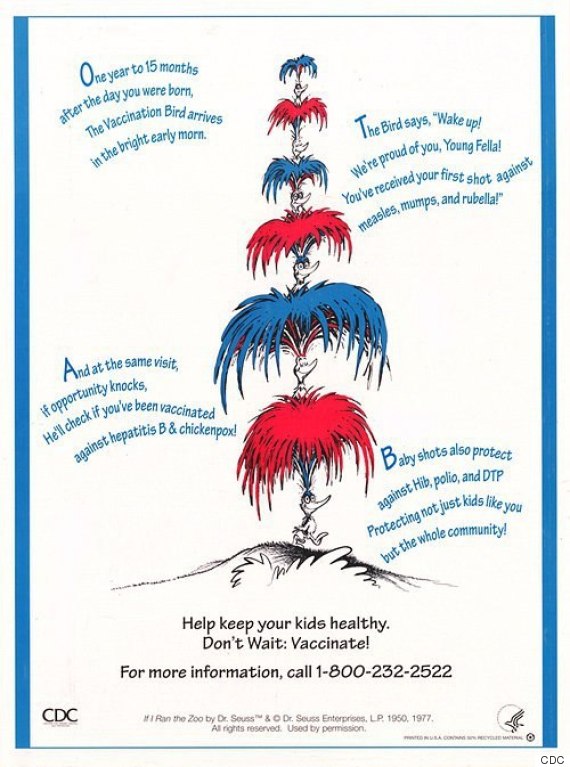 "Making sure that children receive the complete series of vaccinations on-time is the key to preventing childhood disease. But too many parents don't know which shots their children need and when," Shalala said in the press release announcing the campaign. "This bold new campaign will teach the fundamentals of childhood immunization in a fun, new way that all of us can enjoy. Dr. Seuss and Mrs. Geisel deserve our praise and gratitude for this innovative new campaign that will go a long way toward increasing immunization awareness."
The national Dr. Seuss campaign was launched today during a national immunization partnership meeting in Atlanta. At the event, one of the most recognizable Dr. Seuss characters, the Cat in the Hat, unveiled a limited series of six immunization posters featuring Dr. Seuss characters. The art was donated by Mrs. Geisel, through Dr. Seuss Enterprises, Inc., which controls the rights to his works. The Centers for Disease Control and Prevention will distribute the limited-edition posters to health care providers, medical clinics, community centers, and schools for display.

The six posters each feature a different Dr. Seuss character telling an immunization story in rhyme. Cat in the Hat reminds parents and doctors that "each exam is a chance to bring kids up to date. On routine and catch up, shots that shouldn't really wait." An illustration from the King's Stilts, showing a quarantined child, says, "What's going on here? What's wrong with this fella? Why isn't he protected against measles, mumps, and rubella?"
The campaign launched six years after Dr. Seuss' death to oral cancer. He died at 87.
Before You Go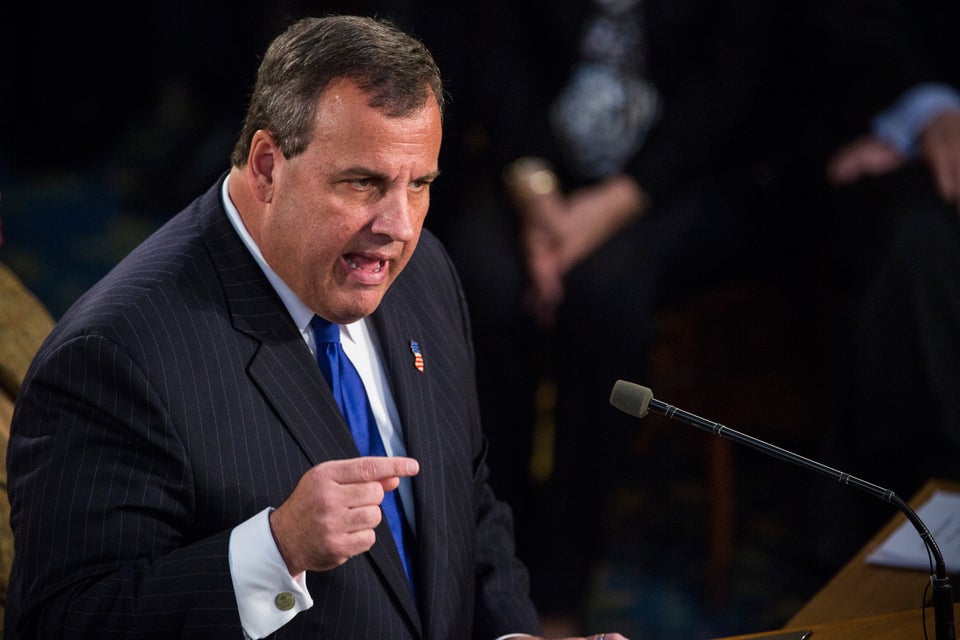 Where Politicians Stand On Vaccinations
Popular in the Community