Theodor Seuss Geisel, also known as Dr. Seuss, passed away in 1991, having written and illustrated over 60 children's tales of enchanted animals in foreign lands, embarking on adventures, learning lessons, and improbably rhyming all the while. What few people knew, however, was that after dark, Seuss switched gears a bit, shifting from his storybook illustrations to what he dubbed "Midnight Paintings," fine artworks made in secret, purely for pleasure.
The images, rendered in the artist's beloved legible, cartoonish style, depict Seussian planets packed with turtles, squirrels, fish and cats, each anthropomorphized and frozen in motion. In one drawing, a fancy bird sips a martini while in another, a pair of squirrels play patty-cake atop a bending branch. This is Seuss' world, detached from any singular story or narrative trajectory.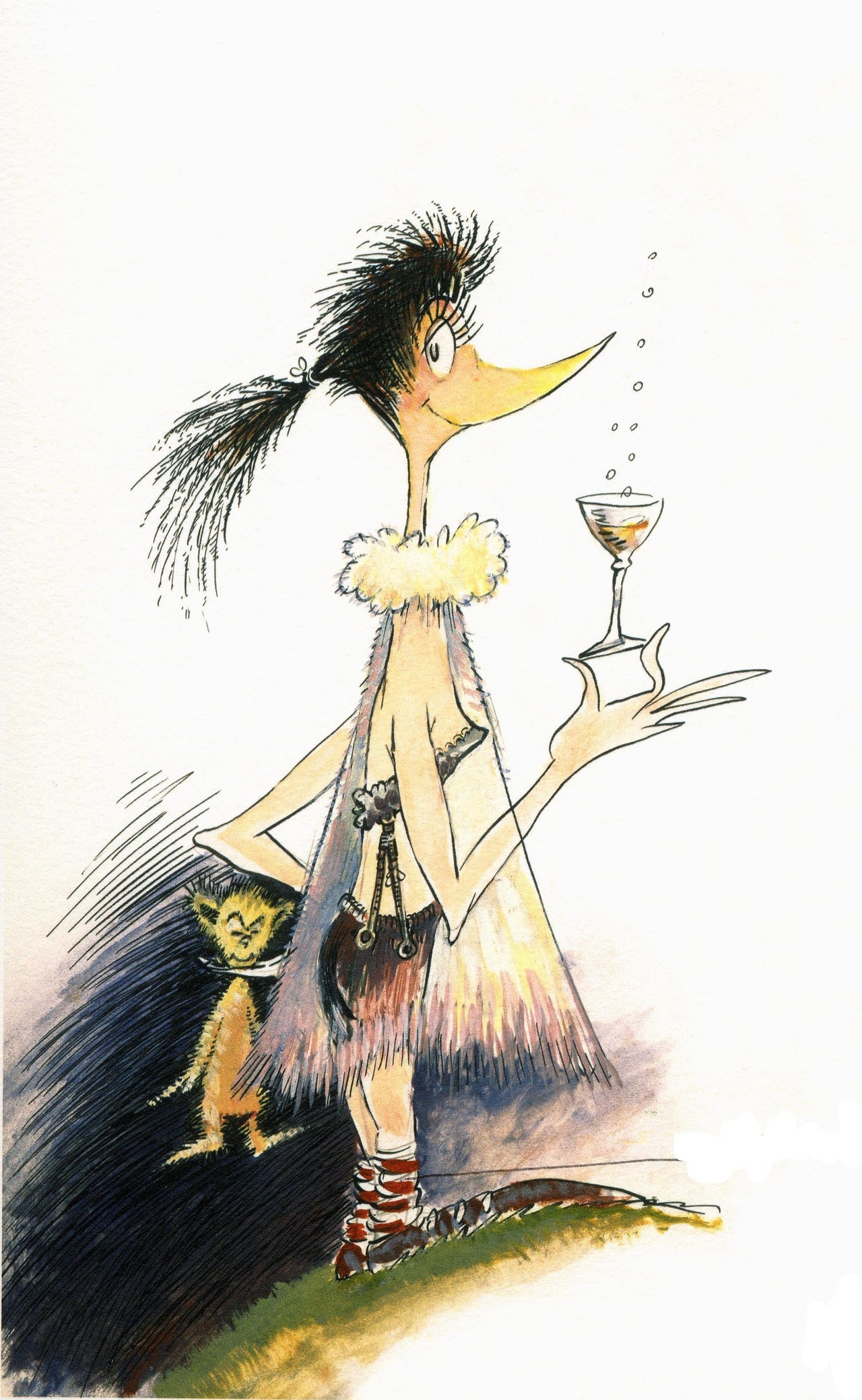 Throughout his life, Seuss kept his nighttime paintings hidden away at his Dr. Seuss Estate. He asked his wife Audrey to show them to the public only after he was gone. As she wrote in the preface to The Cat Behind The Hat, a coffee table book chronicling Seuss' artwork: "I'm gratified to carry out Ted's wishes and have these works revealed to the world."
In an interview with Reading Rockets, Mrs. Geisel spoke of her husband's lasting impact on people both young and old. "I just know that what he left as a legacy is the fun of learning when you don't know you're learning," she said. "I think the legacy is that he pleased children. He pleased the parents of children. And he's here for all time." Whether you were a Seuss-a-holic growing up, or are simply interested in seeing the (honestly not so) dark side of one of the most iconic children's storytellers of all time, Seuss' secret art stash will not disappoint.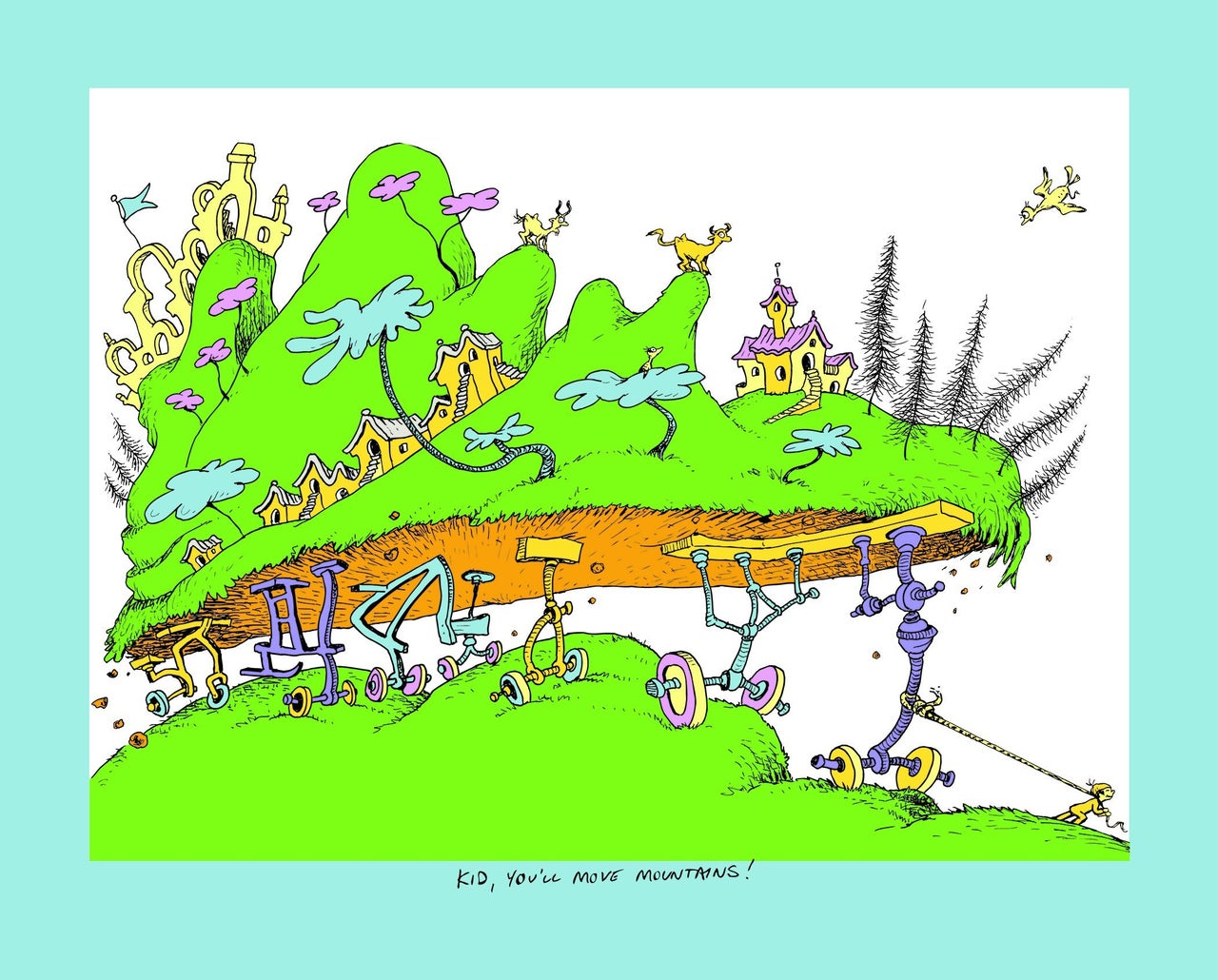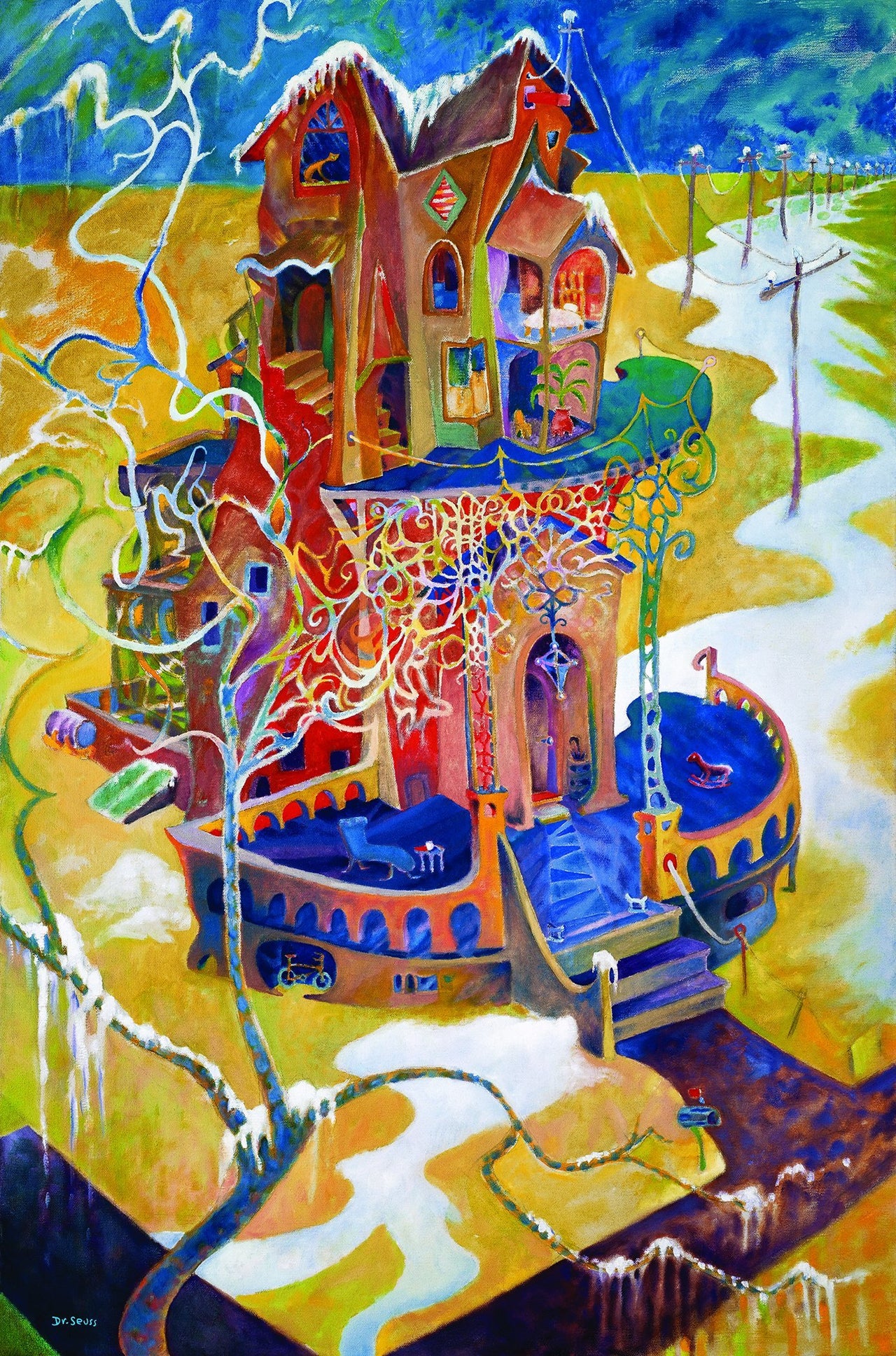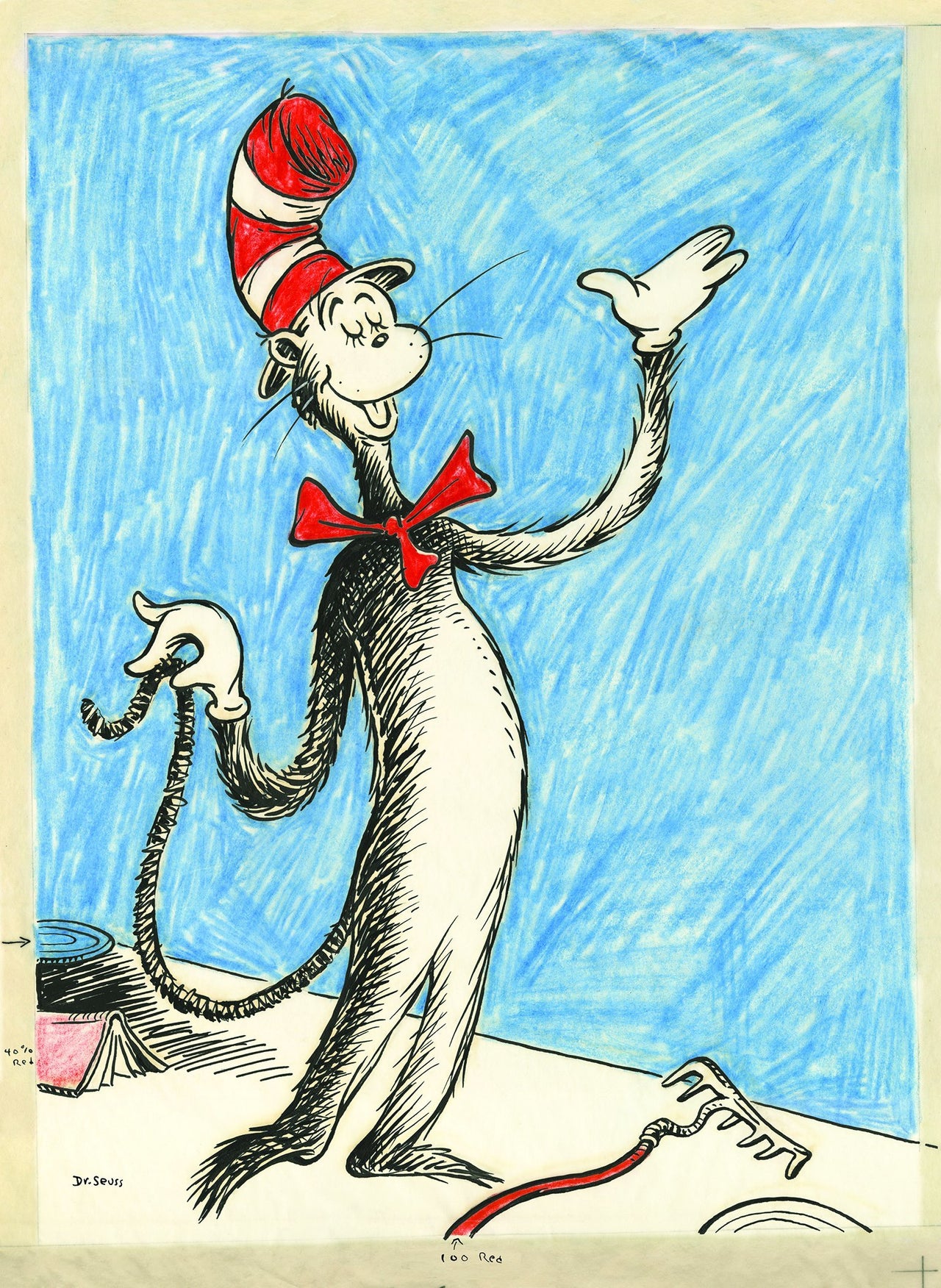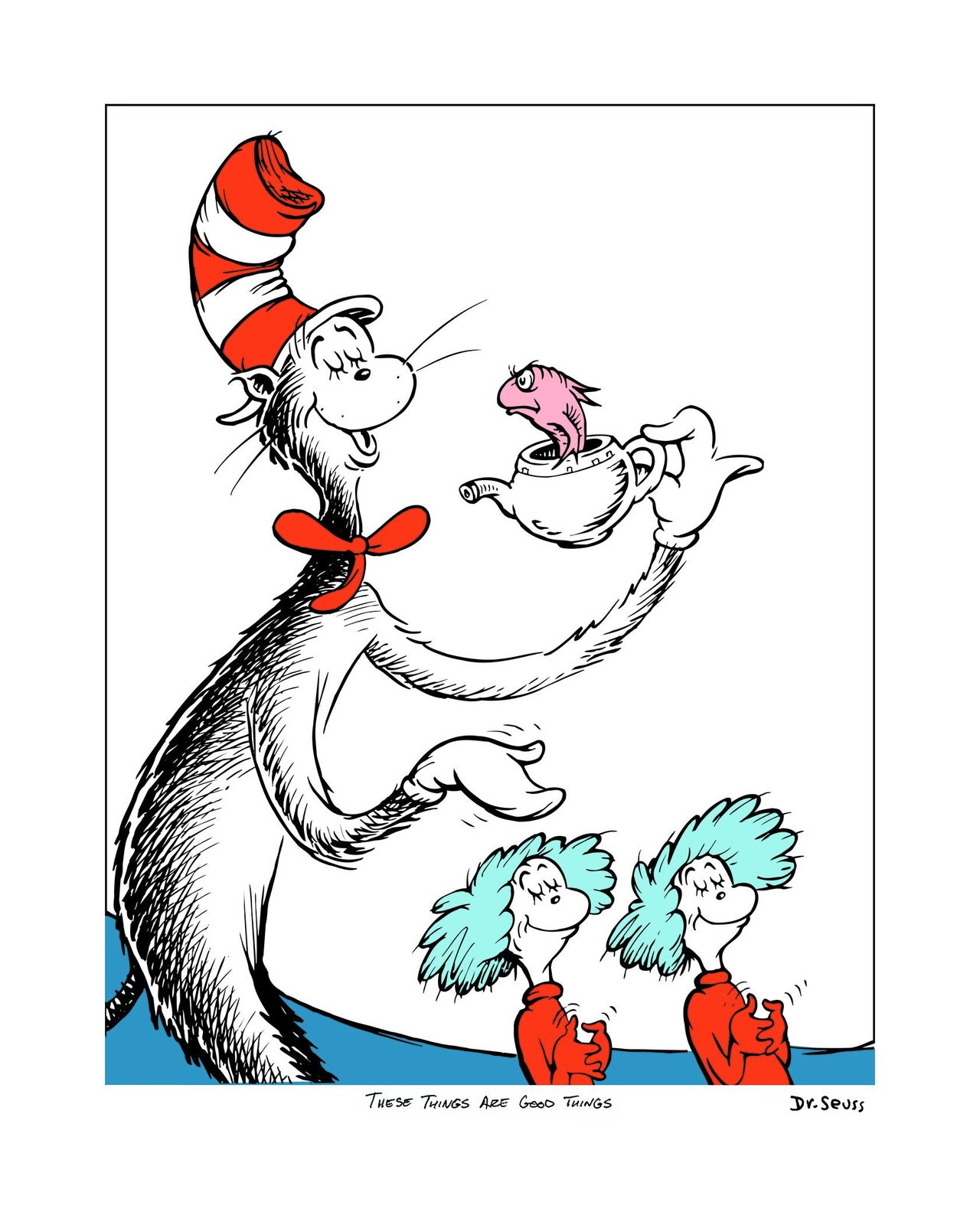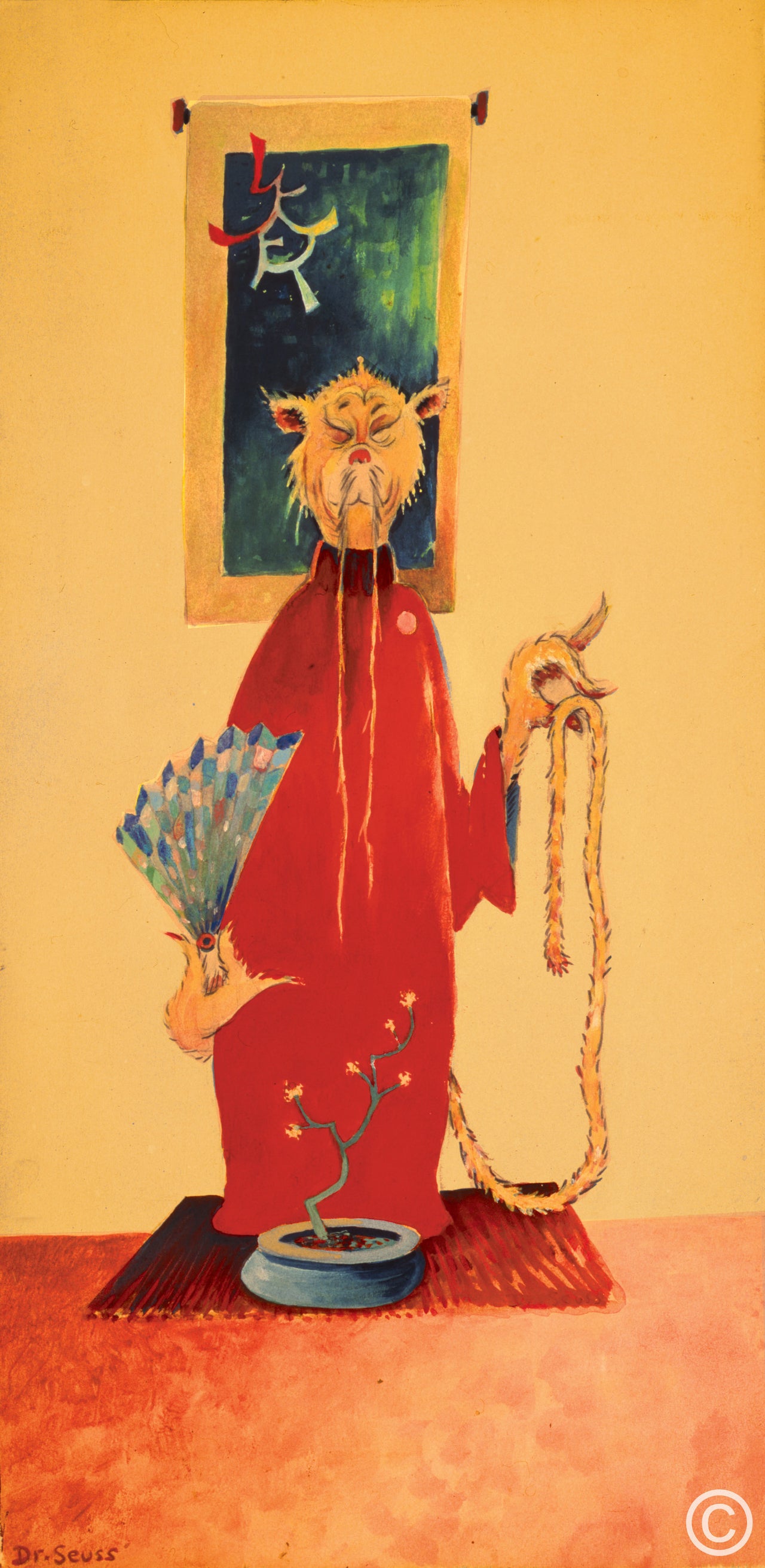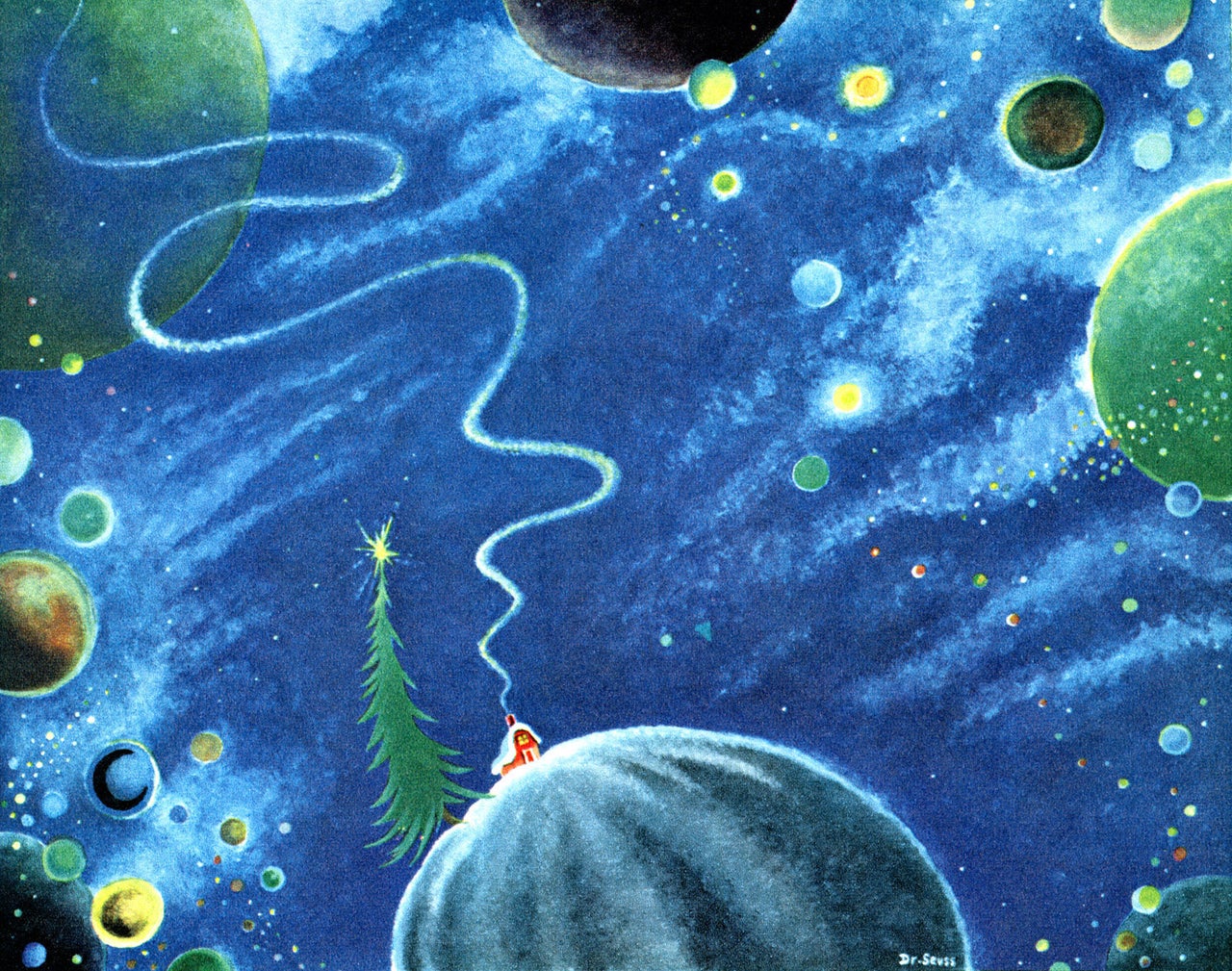 Related
Before You Go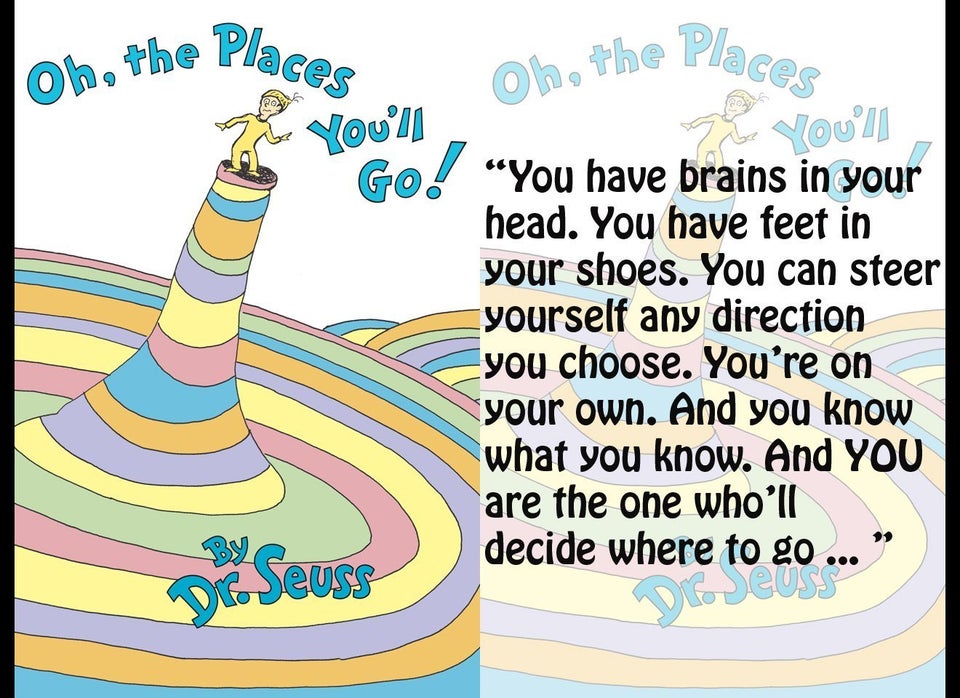 Dr. Seuss Quotes
Popular in the Community