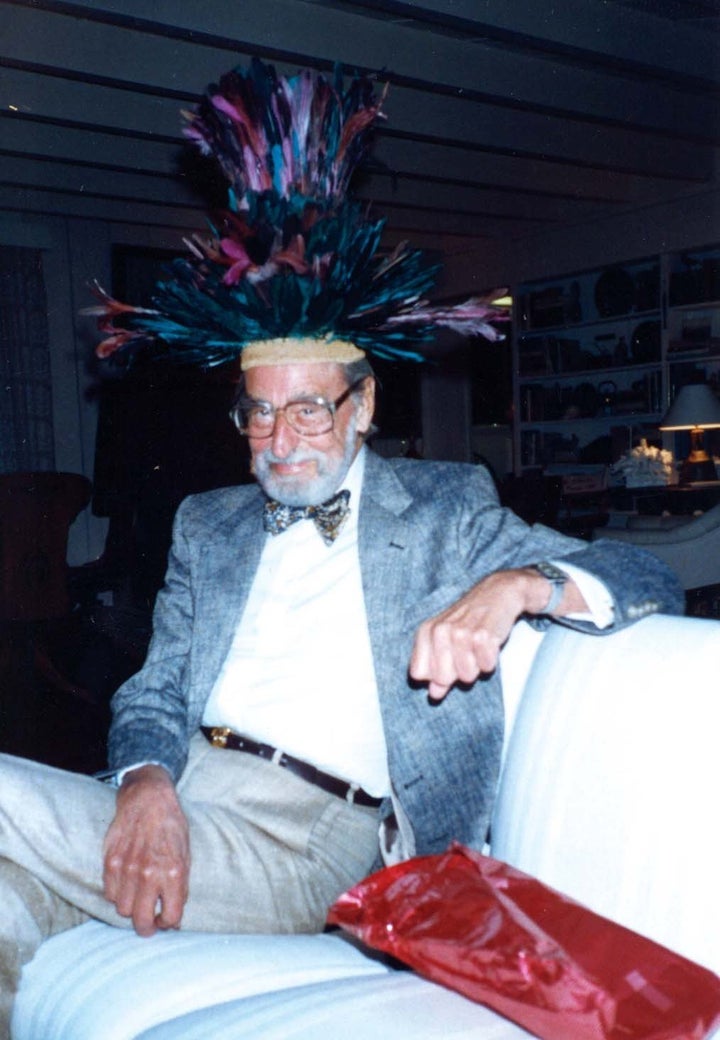 This year marks the 75th anniversary of Dr. Seuss's The 500 Hats of Bartholomew Cubbins. Apparently, Dr. Seuss had quite the hat collection, which ended up inspiring him to write the children's classic.
In honor of this celebration (and Dr. Seuss's many hats), the "Hats off to Dr. Seuss!" campaign launched this year.
Dr. Seuss's widow, Audrey S. Geisel, decided to open up his collection of hats to the public for a never-before-seen glimpse at the amazing array of head wear. This is the first time any of these hats have traveled outside the Seuss Estate.
The first mention of the Seuss hat collection came from his sister, Marnie. She noted in the 1937 Springfield Union-News, "Ted has another peculiar hobby—that of collecting hats of every description. Why, he must have several hundred and he is using them as the foundation of his next book. I have seen him put on an impromptu show for guests, using the hats as costumes. He has kept a whole party in stitches just by making up a play with kitchen knives and spoons for the actors."
The Dr. Seuss hat exhibit launched at the Children's Center of the New York Public Library (42nd Street branch). It will be in New York until February 12, and then will go on to 15 additional places throughout 2013.
All photos are courtesy of TM & © 2013 Dr. Seuss Enterprises, L.P. All Rights Reserved.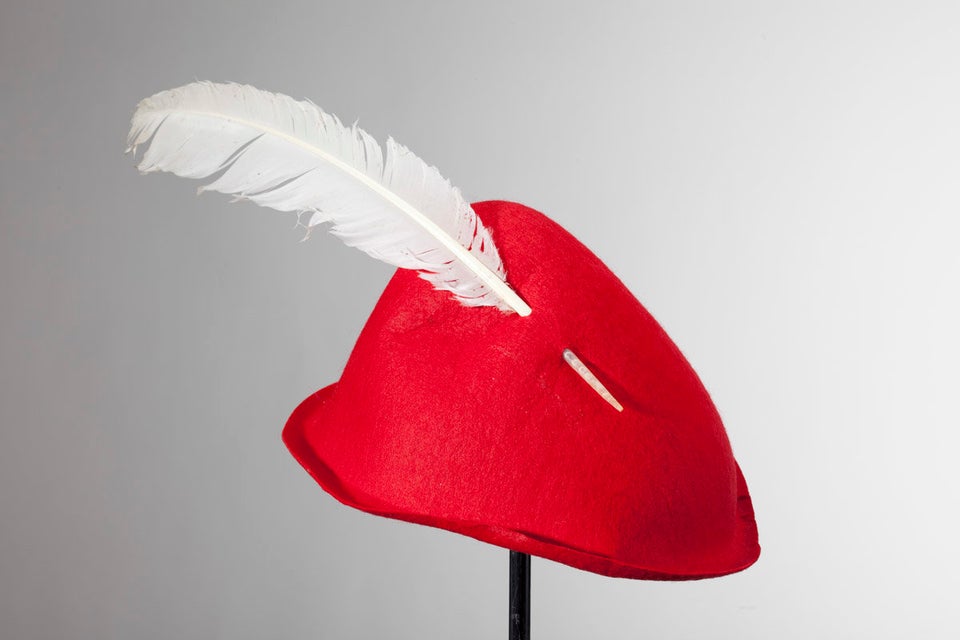 Dr. Seuss Hat Exhibit
Popular in the Community