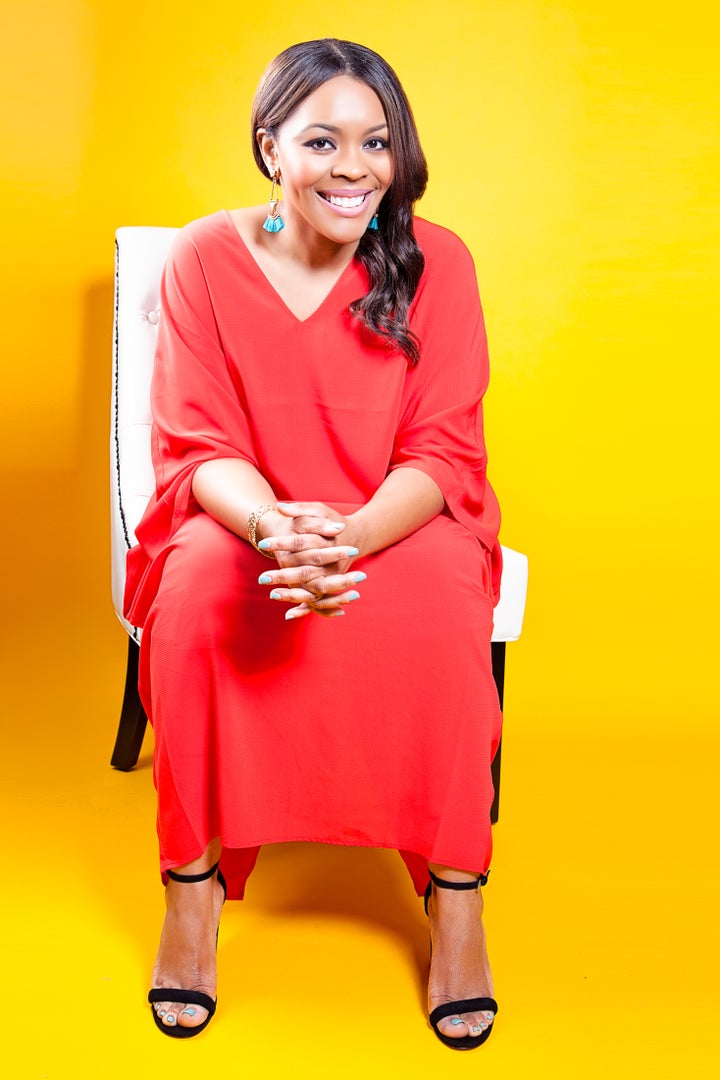 Quiet, but bold. Definitely, a force to be reckoned with. A woman on assignment who knows how to get ish done! The Woman that I am describing is none other than Dr.Shekina Farr Moore. Shekina is determined to save and rescue all young girls from a path of destruction. Her passion and heart for these young girls cannot be denied. I had the opportunity to sit and speak with her in an exclusive interview about her brand and ask her why she is so adamant about helping other girls and women succeed.
JM: Who is Dr. Shekina Farr Moore?
SFM: I'm a caring, passionate, fiercely determined woman putting a dent in the world by challenging the confines placed on women and girls.
JM: When did you discover that you wanted to work for yourself only? What advice would you give to the woman who is considering leaving corporate America to go into full-time entrepreneurship?
SFM: Oh, wow. Deep down, I think I've always known that I wanted to work for myself, but there was an encounter that sealed the deal for me and set my plan in motion. I remember like it was yesterday. It was the day my boss told me I couldn't take night classes. She felt it would distract from the responsibilities of the job. At the time I was working as an Assistant Principal in a high school and I had announced that I was accepted into the program and was so excited. Long story short—I enrolled in classes anyway. But, after coming to that decision, I recall feeling motivated—like never before—to pursue my calling on my own terms.
My own journey to entrepreneurship has been circuitous—anything but linear. I failed many times, having to go back to work at times when things got tighter than tight. I was always okay with that because I would go in knowing it was tempering me. I imagine this is the case for many women. I encourage any woman looking to leave her job to pursue free enterprise to plan and prepare.
Because success takes persistence, stamina, and patience—she will want to:
1. Create a viable plan, inclusive of personal finances
2. Leverage relationships from the inside
3. Keep the lines of communication open with her family/support system
4. Handle departure the right way
5. Embrace failure early and fail her way to breakthrough success
She should set clear goals for her life—both short and long-term—continually asking herself:
4. What are the right steps to get there?
I have found this line of questioning to be paramount in my own journey. Every step of the way, I worked on my leverage so that I can now focus on my wealth. I believe that women get stuck when we stop continually asking these pertinent questions and when we start apologizing for wanting to be paid our worth. We sit on skills, ideas, connections, and talents and stop short of connecting the dots needed to build massive momentum in our businesses and careers.
JM: Why are you so passionate about helping other women?
SFM: Helping women is very personal for me. While I appreciate my roots, I grew up in a church culture where I witnessed and experienced a lot of patriarchy. Women could have a voice but it couldn't be a loud one. It annoyed me to see women question if they could become preachers; to then toil over their outfits and question if they would cause men to stumble, and to even have to wear dresses and skirts in cold weather. It bothered me—a lot.
Ironically, I ended up going into education, an industry comprised of 80% of women. I chuckle to think about it sometimes. But, being in education reinforced strongly my passion for helping women. I began to notice parallels in both the ministry and education sectors. While women are the worker bees, doing the grit, men are usually the ones in leadership calling the shots, setting the standards and enforcing the policies, rules, and regulations that women have to abide by.
While in education, I began to notice that women-dominated industries like teaching do not pay well, nor are they esteemed with commensurate prestige, despite the degrees and certifications required to attain many positions. I once heard a leader say that "a teacher's place is on her feet and not in her seat". This underscored the notion that women are laborers and not leaders.
Does this not scream male privilege? Male privilege means never having your intelligence or qualifications questioned because of your gender. It means being trusted with responsibilities even if you're less qualified.
From my youth, I have watched women—even myself—be unilaterally underpaid and undervalued. Day in and day out women continue to be fed messages that we are less than. For this reason, I am passionate about working with women and girls by way of advocacy. I look forward to expanding this advocacy now that I have achieved my doctorate and Superintendent's license.
JM: In what ways do you give back to other younger women?
SFM: I love hands-on mentoring because girls need to know how to navigate life and its curves. So, I do still mentor and it gives me great satisfaction to know that I am giving back. I also run a girls empowerment incubator. We provide opportunities for personal growth and leadership development through B2F Girls! Worldwide. We produce girls' empowerment events and gender advocacy initiatives around the country; we offer a robust and comprehensive self-esteem and leadership curriculum, and we provide a national certification course for women seeking to launch girls empowerment programs in their respective cities.
Some of our events include Tween Star Awards, ZOOM CON, AuthenticiTEA, B2F Girls Talk, B2F Roundtable and more.
JM: What brands and businesses do you currently have?
SFM: Eroom Marketing Group LLC, B2F Girls! Worldwide, Black Reins Magazine, Literacy Moguls Publishing, Intercontinental Coaching Institute, SOKINA.
JM: How can people connect with you outside of this interview?
SFM: I can be reached on the following media outlets:
www.shekinamoore.com | www.B2Fgirls.org | www.BlackReins.com
Facebook: @shekinamoore @TweenStarAwards @B2Fgirls @BlackReins
Instagram: @blahtofierce @TweenStarAwards @B2Fgirls @BlackReinsMag
Twitter: @B2Fgirls @DrShekina @TweenStarAwards @BlackReinsMag
Email: shekina@shekinamoore.com publishme@literacymoguls.com
Hashtags: #blahtofierce #girlbefierce #blackreins
My books, including Blah to Fierce: The 30-Day Guide to Helping Women to Get Unstuck, and Beautiful, Big-boned & Brown are available on Amazon. In June, I will release along with my fellow co-authors, I'm A Praying Wife.
JM: What is success to you?
SFM: Success for me is living a fierce life. It is moving beyond the expectations placed on me as a woman and truly living to maximize my capacity. When I leave this world, I want people to say that "every ounce of her capacity was reached. She was fully developed."
It's very clear that Shekina Farr Moore is not your average woman. She is on the move. And has no plans to stop. Well, at least not anytime soon.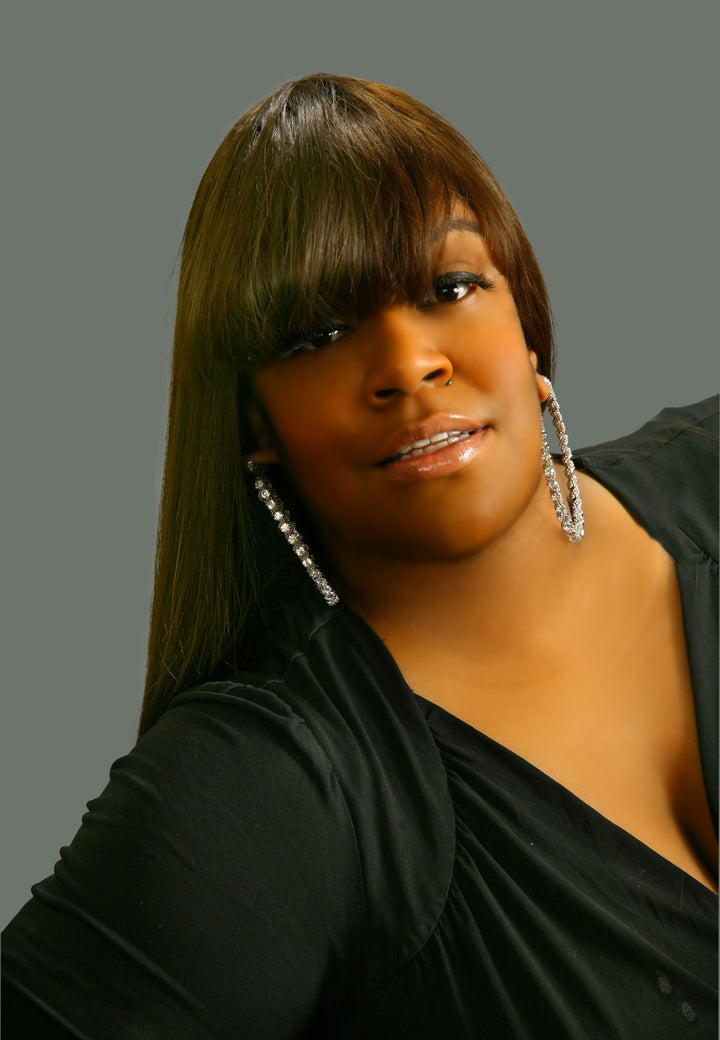 This Article was written by Jessica Taylor-Mosley. Jessica is an award-winning journalist, publisher, author, and branding coach. Her greatest joys comes from being a wife, mother, and coach to women entrepreneurs. Connect with her on Facebook: Jessica Mosley; Instagram @jessicaellemosley
Related
Popular in the Community