On Vietnam Moratorium Day in 1969, UCLA professor Warren H. Schmidt sat down to do his morning writing. What flowed onto the paper was a parable he called "Is It Always Right to Be Right?" In it, he examined the divisiveness that was tearing our country apart in the '60s: the Counterculture versus the Establishment, the women's liberation movement, the civil rights movement, and of course, the war in Vietnam.
Professor Schmidt's parable was published on the front page of the Sunday Opinion section of the Los Angeles Times on November 9, 1969. It was read far and wide across the country and Schmidt received fan mail from across the political spectrum - from Senator Ted Kennedy on the Left and Vice President Spiro Agnew on the Right - and everyone in between.
Several film producers sought the film rights to the parable and ultimately the project went to Steve Bosustow. He adapted it into a short mixed media film - narrated by Orson Welles - which won an Academy Award for "Best Short Film, Animation" in 1971.

Today, our country is once again roiling with divisiveness: Red states versus Blue states, the Establishment versus those who seek an end to "business as usual," those who want to continue the status quo versus those who call for political revolution, young versus old, men versus women, Christians versus Muslims, and perpetual debates over global climate change, women's health care and reproductive rights, voting rights, protecting the environment, and more. Alas, it seems that the more things change, the more they stay the same.
Professor Schmidt died recently - on May 24, 2016 - at the age of 95. So this seems an appropriate time to revisit his timeless tale of the perils and pitfalls of being "right."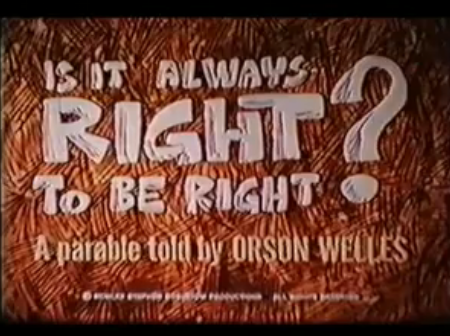 IS IT ALWAYS RIGHT TO BE RIGHT?
by Warren H. Schmidt

There once was a land where people were always right.
They knew it and they were proud of it.

It was a land where a person was proud to say,
"I am right and you are wrong,"
for those were words of conviction,
strength,
and courage.

No one was ever heard to say,
"I may be wrong or you may be right,"
for those were words of weakness,
uncertainty,
and cowardice.

When differences arose between the people of this land,
they looked not for truth
but for confirmation of what they already believed.

When differences arose between the old and the young,
the old would say:

"We have worked hard to build this great and prosperous land.
We have built marvelous machines
that take us wherever we want to go.
That do our work for us.
That even think.
We have gone farther, faster, deeper and higher
than anyone in history.
We live better than anyone in the world.
We expect those who inherit this good land
to build on the heritage we have given them."

THESE OLDER PEOPLE WERE RIGHT,
AND THEY KNEW IT AND THEY WERE PROUD OF IT.

But the younger people of that land would respond:

"We see around us a land that has been befouled and exploited.
People starve where food is plentiful.
Laws and practices prevent some from having
an equal chance to develop and to influence.
Noble and moral words
are matched by selfish and sordid deeds.
Leaders urge us to fight wars to preserve peace -
and the fighting does not end.
The whole scene is phony and polluted
and inhuman and out of control.
We want no part of this money-mad Establishment."

THESE YOUNGER PEOPLE WERE RIGHT,
AND THEY KNEW IT AND WERE PROUD OF IT.

And a gap appeared between the generations.

When differences arose between people of different colors,
those of one color would say:

"We are working steadily to build a land of justice and equality for all our citizens.
We have made considerable progress -
but social progress does not come swiftly.
Those whom we seek to help and lift
can only hurt their own cause
when they push and intrude and pressure us.
Let them show some patience -
and let them use more fully the opportunities we have already provided.
Then we will feel like doing even more for them."

THESE PEOPLE OF THE MAJORITY WERE RIGHT,
AND THEY KNEW IT AND WERE PROUD OF IT.

But those of another color would reply:

"We have been pushed around too long and we are angry.
We have been confined to a ghetto.
Our children's education has been stunted in second-rate schools.
We have seen jobs go to less qualified
while our people are rejected or shunted into menial tasks.
We see a thousand subtle signs
that brand us and our children as second-class citizens in this land.
We will tolerate lofty promises and meager deeds no longer."

THESE PEOPLE FROM THE MINORITY WERE RIGHT,
AND THEY KNEW IT AND WERE PROUD OF IT.

And the gap between the races grew.

And so it went in this land ...

Group after group defined the right
and took their stand
and upheld their position
against those who opposed them.

• lt happened between those who taught in schools
and those who provided the funds.

• It happened to those who gave priority to a strong defense
and those who gave priorities to better cities.

• It happened to those who pleaded for peace at any price
and those who argued for national honor at any cost.

EVERYONE WAS RIGHT,
AND THEY KNEW IT AND WERE PROUD OF IT.

And the gaps grew wider,
until the day came when all activity stopped.

Each group stood in its solitary rightness,
glaring with proud eyes at those too blind to see their truth,
determined to maintain their position at all costs
(for this is the responsibility of being right).

No one traveled across the giant gaps.
No one talked to those on the other side.
No one listened.

The quality of life declined and became grim.

Then, one day, a strange new sound was heard in the land ...

Someone said, "I may be wrong."

At first, the people were shocked
that anyone could be so weak and so confused.

Then another voice said, "You may be right."

The people burst into laughter
to hear anyone so indecisive and soft.

But the voice persisted and some began to listen.
They began to listen to opposing and even "wrong" views.

As they listened,
they discovered common beliefs they had not known before.
They even began to see signs of humanity and noble purpose
in those whom they once only knew as adversaries.

Here and there, people expressed their common desires in deeds
and bright examples of joint action were seen in the land.

With each new effort, people's faith in one another grew . . . . . .
and their faith in the future . . .
and their ability to shape their own destiny.

They stated these beliefs in a Declaration of Inter-Dependence:

All people are created equal -
but each develops in a unique way.
All people are endowed with certain inalienable rights -
but each must assume certain inevitable responsibilities.
For the happiness of all
depends on the commitment of each
to support equality and difference,
rights and responsibilities.

In this land,
people had learned that the search for truth is never over,
that the challenge is always the same ...

to stop fighting long enough to listen,
to learn,
to try new approaches,
to seek and test new relationships ...

and to keep at a task that never ends.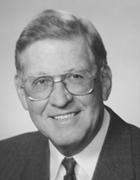 Warren H. Schmidt was a prolific author and creative filmmaker. He coauthored numerous books, including "A Peacock in the Land of Penguins" (with BJ Gallagher) which achieved international best-seller status in 23 languages around the world. He also coauthored (with Robert Tannenbaum) the "Harvard Business Review" classic, "How to Choose a Leadership Pattern" which sold over a million reprints. His numerous short films include: "The Winds of Change," "The Handoff," and "The Race without a Finish Line," among others.
Dr. Schmidt was one of the founding members of Common Cause in 1970 and his family asks that donations to Common Cause be made in his name by those wishing to honor his life's work. www.commoncause.org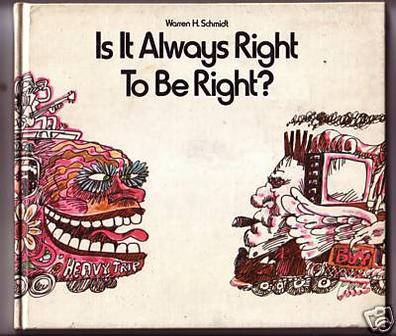 Calling all HuffPost superfans!
Sign up for membership to become a founding member and help shape HuffPost's next chapter