Ever since Dr. Zhivago was announced last month for a spring Broadway berth, I've been thinking: "What other shows that I never thought would make it will come?"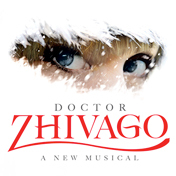 Now, buzz around town is that Dr. Zhivago doesn't have anywhere near its money together and Anthony Warlow (who Lucy Simon has said she always wanted to play Yuri Zhivago, and who did play the role in Australian mountings of the show) has turned it down. But, let's say, for the sake of argument, it does come. (I suppose I'm still expecting it at the Broadway, as often things don't have their money this far out, and sometimes stars can be convinced despite initial rejection.) What other things could come? After all, even Honeymoon in Vegas, which began Broadway preview performances just last night, was announced a decade ago. An American in Paris was likewise on a list I made of upcoming musicals in 2004. And The Visit still may come!
So I am going to begin a series of posts on Broadway musicals that never were, but, might be someday. Here is the first installment:
The 5,000 Fingers of Doctor T: This stage musical adaptation of the Dr. Seuss movie was rumored for just about every single Broadway season in the early to mid-oughts. Glen Roven wrote music and lyrics (though presumably songs from the film remain). Jim Dale was expected to star at one point. Douglas Sills and Gregory Jbara did a reading. Producers 4 (Ben Mordecai, Brian Brolly, Michael Jenkins and Robert Bartner) was expected to produce. Then it just never happened. Popped up in the Theatrical Index every once and a while but never happened.
Marty: In the fall of 2002, many New Yorkers traveled to the Huntington Theatre Company to see the musical adaptation of the Paddy Chayefsky film Marty, starring John C. Reilly. Rupert Holmes wrote the book and the score was by composer Charles Strouse and lyricist Lee Adams. It was announced for Broadway, but was pretty much never heard from again.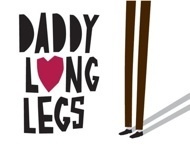 Daddy Long Legs: Written by director John Caird and composer Paul Gordon (Jane Eyre), this two-hander musical has played at various locations throughout the country. (You can read all about it here.) At one point producer Allan Gordon was going to bring it to Broadway. There is still time!
Secondhand Lions: In Fall 2013, a musical version of the film Secondhand Lions premiered at the 5th Avenue Theatre in Seattle, a frequent tryout spot. The book was by by Rupert Holmes and the music and lyrics were by Alan Zachary and Michael Weiner (the First Date guys). It seems to have disappeared after that.
Zorro: Man, if I had a dime for every time Zorro was mentioned to come in, I'd have at least $10. Through the years, I heard many different creative teams attached to bring the famed masked swashbuckler to the stage. In 2008, a full stage musical of the tale opened in the West End with music by The Gipsy Kings and book and lyrics by Stephen Clark. Christopher Renshaw directed. The show has since played all over the world, including in spring 2013 at Atlanta's Alliance Theater (another hot tryout venue) staring Aladdin himself, Adam Jacobs. Will we ever see this swashbuckling on a Broadway stage?
Zorba: Antonio Banderas may have brought Zorro back to the silver screen in 1998, but he was not truly expected to be in it on Broadway (though there was a rumor). Instead, he was expected to do a revival of Zorba, a musical based on a 1964 film that was based on a novel. The production was expected to be mounted during the 2011-2012 theatrical season. Alas it never came to be.... or at least not yet.
Calling all HuffPost superfans!
Sign up for membership to become a founding member and help shape HuffPost's next chapter