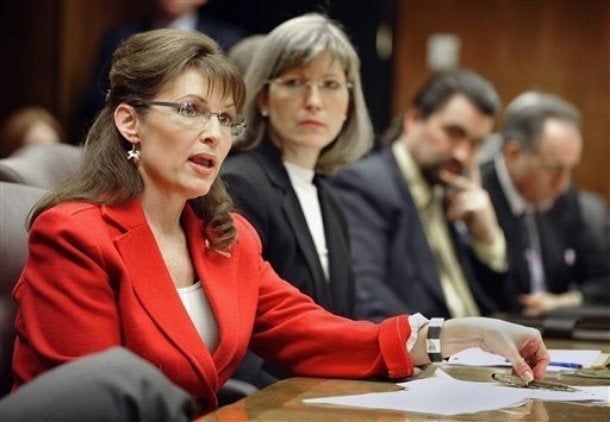 History will show that the starting point of the grassroots movement to draft Sarah Palin as president began at a Denny's Restaurant in West Haven, Connecticut.
On Tuesday evening, the 2012 Draft Sarah Committee -- operating independent of any candidate or political organization -- held its first meeting to gin up support for the Alaska Governor's White House run.
The group, which is planning more events in the future, claims to be the first in the nation to fundraise on behalf of a theoretical Palin candidacy. That advocacy for the conservative Alaskan extends into firmly Democratic Connecticut underscores the political clout Palin earned among hard-core conservatives during the 2008 campaign. But it's hard to imagine that Palin plays well in broader New England.
Here is the full email announcing the meet-up
First Gov. Sarah Palin Meet-up Held in West Haven, CT

The first meet up for the 2012 Draft Sarah Committee was held Tuesday, March 10th at 6:30 pm in West Haven, CT at the local Denny's restaurant.

The event was covered by Abbe Smith of the New Haven Register. She was interested in the reasons why people were supporting Gov. Palin and took copious notes about our Commitee. A photographer was there, so we might expect a fairly detailed feature article. (will provide a link when available.)

Gov. Sarah Palin Meet-ups will be held in towns and colleges across the country the second Tuesday of every month. The next scheduled meet-up is Tuesday, April 14th.

The idea is for people of like interests to meet informally on the second Tuesday of each month. No official talks, or speeches. Just some coffee, a bite to eat and a chance to chat.

Look on the Meet-up Page for scheduled meet-ups in your state.

Thanks,
Paul Streitz