A super PAC trying to draft Milwaukee County Sheriff David Clarke for a Senate bid is attacking the sexual orientation of Sen. Tammy Baldwin (D-Wis.), who is up for reelection in 2018.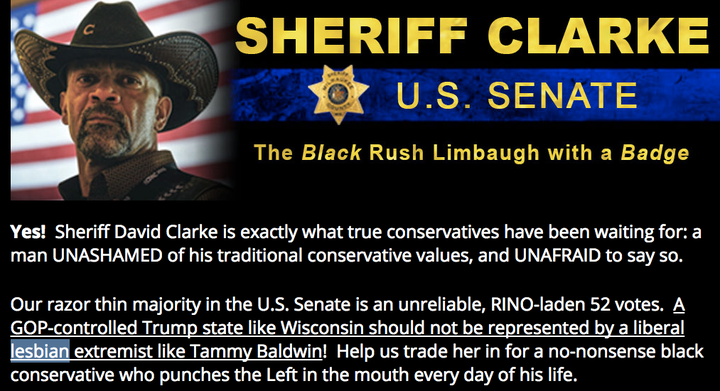 Baldwin sent out a fundraising email in response mentioning the attacks (although not by name), writing, "Of course, they didn't challenge my policies or try to question my record of fighting for Wisconsinites. They went straight to the sort of stomach-turning name-calling we've grown so accustomed to in today's post-Trump-campaign landscape."
Clarke has become a prominent supporter of President Donald Trump and spoke at the Republican National Convention in the summer. There were even rumors that he could get a high-profile spot in Trump's administration.
Baldwin became the first openly gay person elected to the U.S. Senate when she won in 2012.
Jack Daly, who leads the group trying to draft Clarke, told the Milwaukee Journal-Sentinel that he didn't see anything wrong with the language on the website.
"It is not clear to us how she can complain about being identified as 'lesbian' when she has said herself many times that she is proud to be one," he said. "We stand by her self-selected label until she herself renounces it or announces she has changed her gender identity and/or sexual preference."
Want more updates from Amanda Terkel? Sign up for her newsletter, Piping Hot Truth, here.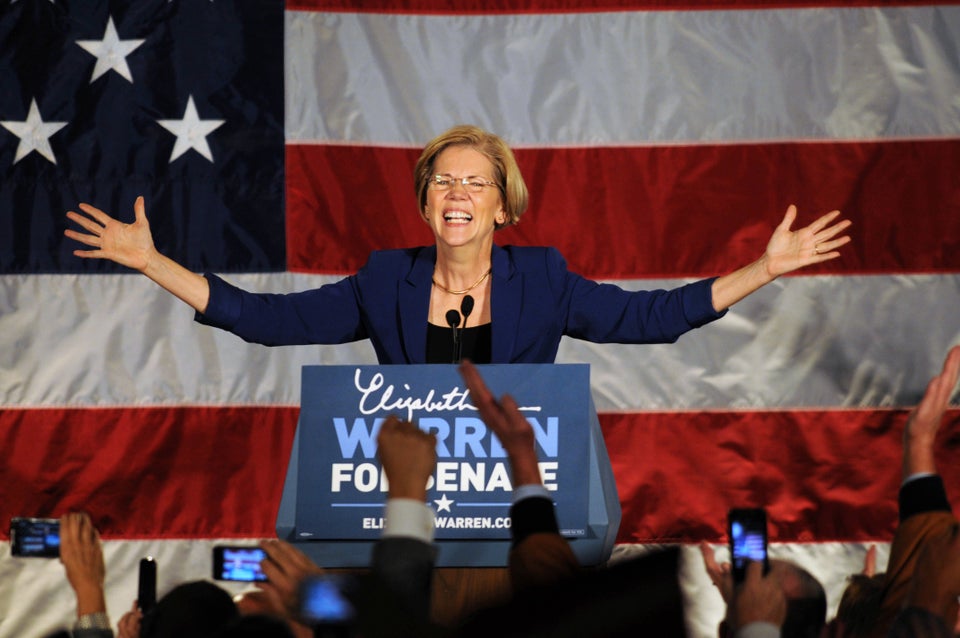 Women In The U.S. Senate
Popular in the Community