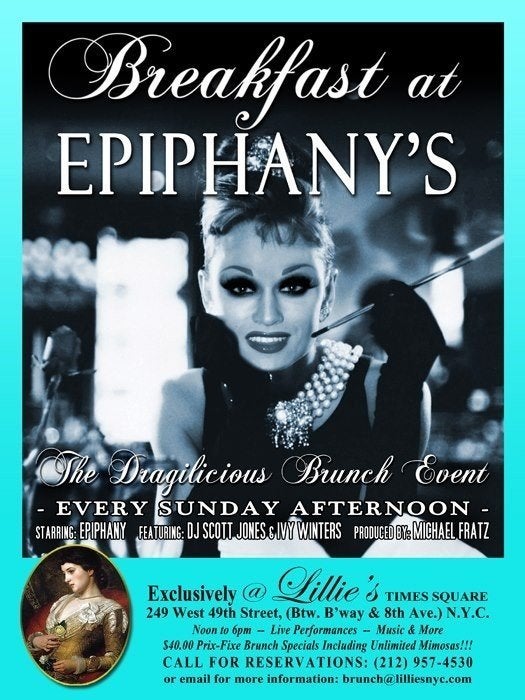 NEW YORK -- If only the Vatican could solve its dispute with the Lesbian, Gay, Bisexual and Transgender community as easily.
The Rev. Richard Baker walked into Lillie's Times Square one day last week with a bone to pick. A drag queen named Epiphany and an event planner named Michael Fratz had planned to host a Sunday brunch drag performance at the Manhattan restaurant, which happened to be next door to his church, St. Malachy's. Holding a flyer for the show in his hand, the reverend told the manager of Lillie's he didn't think it appropriate to have a drag show next door to his Sunday Mass.
Shannon Noecker, the manager, recalled that Baker was "upset about the event and the time, that he said it wasn't appropriate for the community, and that he would continue to fight against the event in any way he could." The owners of Lillie's, both Irish and raised Roman Catholic, decided to move the event to a different venue.
Fratz and Epiphany weren't satisfied with this solution, and began planning a protest march to the steps of the church. "It's just so outrageous that he would drum up controversy about our teeny tiny drag show," Fratz said. "We want a drag brunch on Sundays. It has nothing to do with Father Baker. We're not seeking to offend him and the pope and everybody else. We just want to do what we want to do."
A week later, Baker, Fratz and Epiphany had set aside their disagreement. All concluded they had reached a new level of understanding and optimism.
"It's been a learning curve in diplomacy," Epiphany said in an interview with The Huffington Post on Friday afternoon, summarizing the week's charged emotions. "Initially I was completely offended. Now, I feel victorious."
"It was just a beautiful thing" Baker agreed.
A week earlier, Epiphany and Baker were far from simpatico. When Baker first heard about the drag show brunch, his mind immediately went back to a Times Square of an earlier era, when pornography, prostitution and drugs ruled the neighborhood. "I had a concern about what this means," he said, when he first saw the poster for the drag brunch. Recalling his predecessor at St. Malachy's, Baker said, "He worked so tirelessly to fight the crime and the drugs and the prostitution, so when these things pop up I guess I got a little too overzealous."
Epiphany, who has been performing as a professional drag queen in New York for the past nine years, said she was shocked that anyone would object to her show, which she described as family-friendly and mainstream. "I work at more bar mitzvahs than a DJ, I really do," she said. She said she never had a run-in with the church, until now. "If I wanted to clash with the church, I'd move to Rome, or i'd stay in the small Christian conservative town I grew up in," she said. "I moved to New York to be a free person."
Fratz also recalled his childhood, and thought of the longstanding conflict between the LGBT community and the Catholic church, which has often served as a leading force against legalizing same-sex marriage. "I was born and raised on a a dairy farm in western Maryland, going to Lutheran church every Sunday, so it was very intimidating and offensive to me, to be, from my perspective, bullied by a church institution," he said.
But in the end, Fratz, Epiphany and Baker were able to easily resolve their differences, with the help of New York City Council Speaker, Christine Quinn, who organized a conference call to talk the whole thing out.
"Speaker Quinn's office brought the two parties together to discuss the matter and both sides were heard," said Zoe Tobin, a spokeswoman for Quinn. "Each party acknowledged their differences, but figured out a way to live next door to each other in peace. New York's strength is in its diversity, and the speaker is thankful to have helped achieve a successful result."
After the meeting, Baker said he now has no problem with the drag show brunch. "Its a very innocent show," he said. "I understand that now. We were able to talk, and it was awesome."
The protest, meanwhile, has been cancelled. Instead, Epiphany and Fratz are planning a rally on Sunday at noon, in solidarity with drag queens everywhere. "It won't be against the church, we have the support of the Church," she said. After the rally, there will be brunch.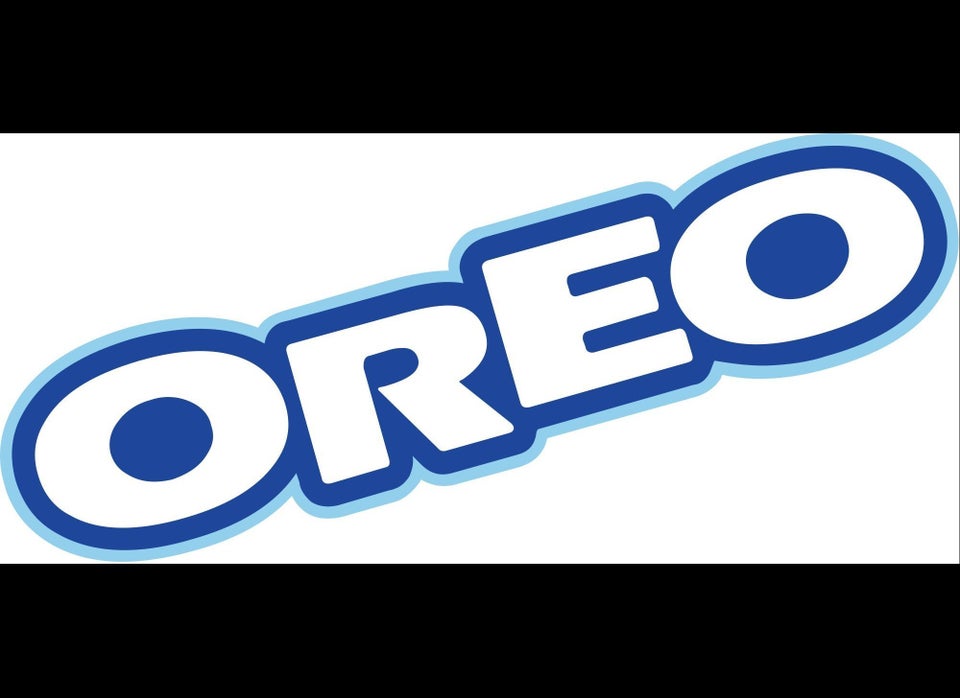 25 LGBT-Friendly Products & Companies Targeted By Boycotters
Popular in the Community