An Irish drag queen used her local Pride celebrations last week as an opportunity to make a powerful and innovative statement about HIV stigma within the queer community.
Electra La Cnt wore a tiara during Pride coated with HIV+ blood taken from a consenting individual with the help of a qualified doctor. The blood dried onto the tiara and became part of Electra's look during the festivities.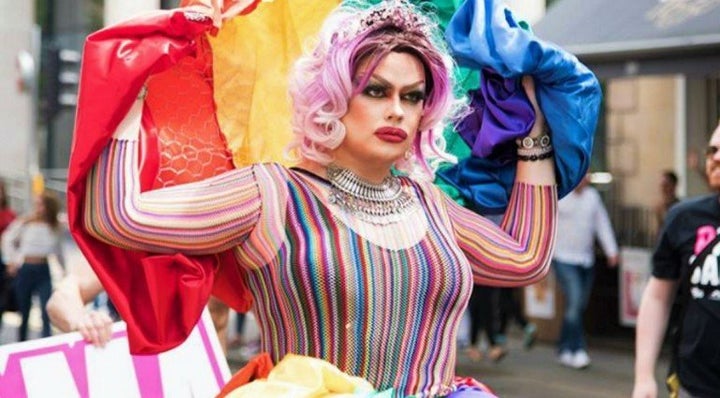 Electra told The Huffington Post that she was inspired to use Pride as a time to generate a larger conversation about HIV stigma based on the experiences her HIV+ friends have while navigating the queer dating world.
"I've witnessed abuse that HIV+ friends of mine have received on online dating apps and the stigma is definitely still here," she told The Huffington Post. "There's confusion over how HIV is transmitted, which leads to assumptions, and hatred. Vangardist, an Austrian magazine, mixed HIV+ blood with ink and printed copies of their online magazine in a special HIVHeroes edition, and it inspired me to do something similar. It was bold, it was effective, but it was so meaningful. The message behind it was simple: fight the stigma."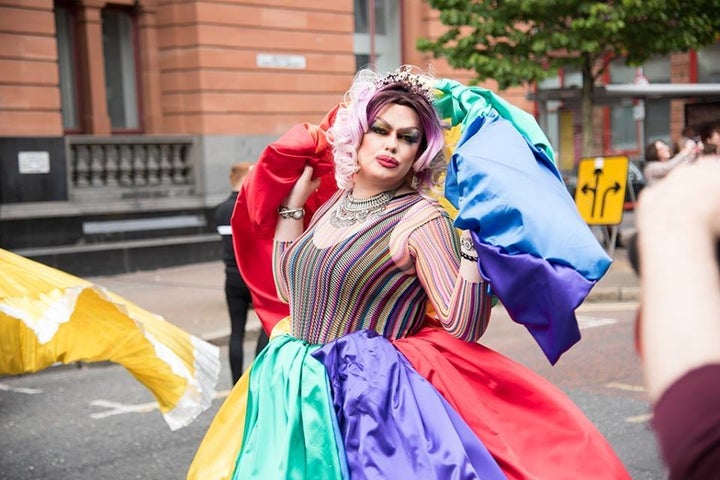 Electra also told The Huffington Post that while she thinks attitudes surrounding HIV are changing, the abuse individuals with a positive HIV status face is much more microagressive ― like on dating apps or from the mouths of politicians.
Electra hopes that her highly visible tiara move will contribute to a larger conversation surrounding the realities of living with HIV today.
"I want people to start talking about HIV transmission," Electra continued. "Know the facts... I got a message yesterday from a HIV+ person thanking me for what I've done, saying that it was nice to know that not everyone hates them. For me, my job is done. That's what this was all about. To reach out to people who have been shunned, pushed to the side from even the gay community themselves, and let them know that they have allies in their own community who are willing to make a stand for them like this. We have to do our part for our community and everyone involved. So get talking, get discussing, get educated: that's what it's all about."
Want to learn more about HIV transmission and in particular what is means to be "undetectable"? Head here.
Popular in the Community