Throughout the second season of "RuPaul's All Stars Drag Race," Huffington Post Queer Voices will interview each departing queen on the Friday following the air date of their elimination episode. Check HuffPost Queer Voices weekly to hear these queens reflect on their time on the show and their legacy as queer artists and performers.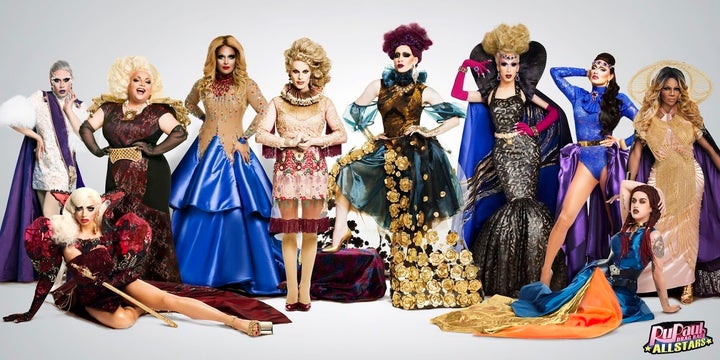 The show has taken an exciting turn in a direction that seems to combine elements of reality television classics like "Big Brother" and "Survivor" into the blend that already borrows from "America's Next Top Model" and "Project Runway."
The episode was packed with twist after twist, with the winning queen from each week's challenge receiving the power to eliminate someone from the bottom three. However, RuPaul revealed as this week's departing queen left the stage that the booted queens will also have the chance for, in Ru's words, explicit "revenge."
Goddess only knows that this means, but we can assume that the eliminated queens will play a role in picking the winner. The first queen to sashay away on Thursday was season five's lip-syncing diva CoCo Montrese.
She told The Huffington Post that revenge is not very much her style ― she prefers the word "vindication." In this "Last Words" interview with HuffPost, Montrese shares the thoughts going through her head as she learned the season's twists and turns, the former "Drag Race" queen she would've liked to see alongside her on "All Stars" and what it's like to compete against your sisters.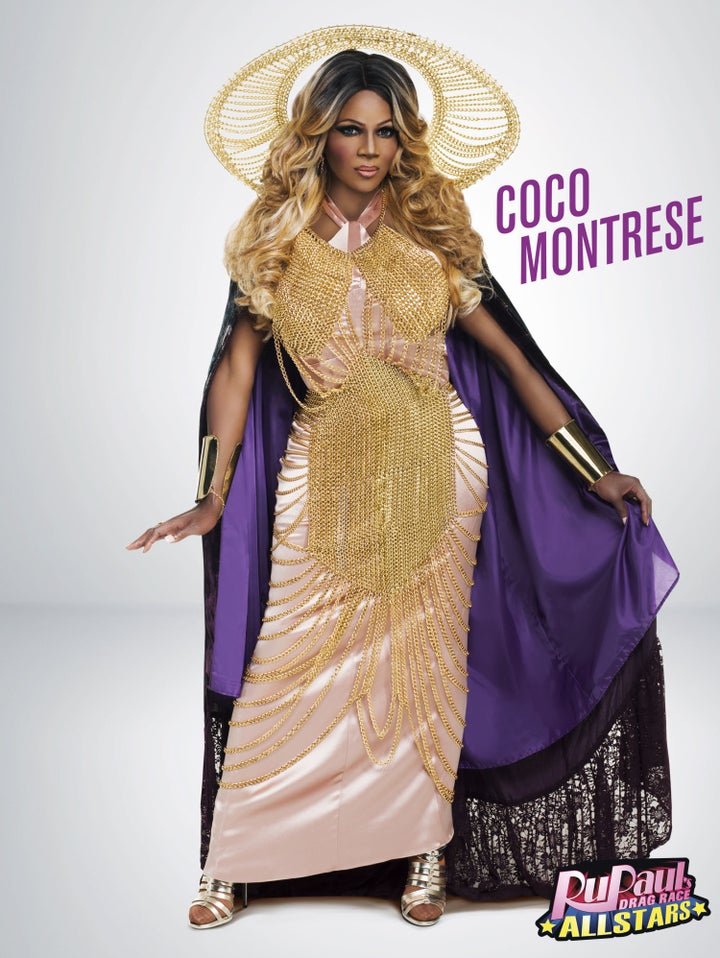 The Huffington Post: Hey CoCo. Let's talk about your life between season five of "Drag Race" and the premiere of All Stars. How did your life change and what did you do with the platform that the show gave you?
CoCo Montrease: You know, I just tried to actually make people more aware of social issues and use my platform to actually do things that people [after 'Drag Race'] normally don't do ― political issues and things in our community that involve how we need to make a difference. All about equality and acceptance of not just gay and lesbian people but all people ― people of all walks of life and how we all need to be unified.
So the format of "All Stars" feels much more like a classic reality television show than any other season before. Did you expect this format going into the competition? How did it feel to be thrown twist after twist?
Oh, we absolutely did not expect any of that. It was big shock. Every twist and turn was a big shock. Some of it made you very happy and some of it made you very uncomfortable and, just like, 'NO! I don't want do that!" (laughs)
How did you deal with that? Did you just kind of roll with the punches?
At that point you don't have a choice. There's so many young kids that look up to you and you just have to sit there and say, "Hey, here I am, take me as I am. Here's my flaws, here's my insecurities," and you put it all out on the line. So at that point you just have to make those decisions and realize you're not just making those decisions for yourself – you're making them for those kids that can't.
So the interesting thing about "All Stars," at least to me, is that the pool of contestants is so small and you guys are so personally involved in one another's lives because you work together and come up in the scene together. How does it feel to be pitted against people that you care about in such a direct way?
That was a part of the earlier "NO!" (laughs) That was part of what I didn't want to do. I don't see myself as someone else's judge and jury because I don't know their back story ― I don't know why they make the decisions that they make. I don't feel like I can judge them for their talent or what they bring to the table because I think they're all so talented in their own right. And then there's no right or wrong way to do drag! So how am I to judge my peers? It's just not me.
There's no right or wrong way to do drag.
Let's talk about that twist at the very end of the episode ― how did you feel in that moment?
Well, RuPaul said "revenge" but in my head I heard "vindication ― a second chance." Because I don't believe in holding grudges or holding people accountable for the decisions they make even if they affect me in a bad way, I just don't. So he said "revenge," but I heard "vindication."
Was there anyone who was not on "All Stars" that you think deserved to be there?
Trixie Mattell ― I think she's the life of the party. I love Trixie Mattell, she was so funny on her season and I would love to see her there.
Last question: what can we expect from CoCo Montrese in the future?
I'm not going to stop taking chances. I know maybe it didn't pay off this time but I'm not going to stop taking chances because life is all about taking those risks.
Stay tuned for more from this season's queens and check out a behind the scenes from World of Wonder with CoCo Montrese below.
REAL LIFE. REAL NEWS. REAL VOICES.
Help us tell more of the stories that matter from voices that too often remain unheard.
BEFORE YOU GO
PHOTO GALLERY
"RuPauls All Stars Drag Race" Season Two