Throughout the second season of "/www.logotv.com/shows/rupauls-all-stars-drag-race"}}">RuPaul's All Stars Drag Race," Huffington Post Queer Voices will interview each departing queen on the Friday following the air date of their elimination episode. Check HuffPost Queer Voices weekly to hear these queens reflect on their time on the show and their legacy as queer artists and performers.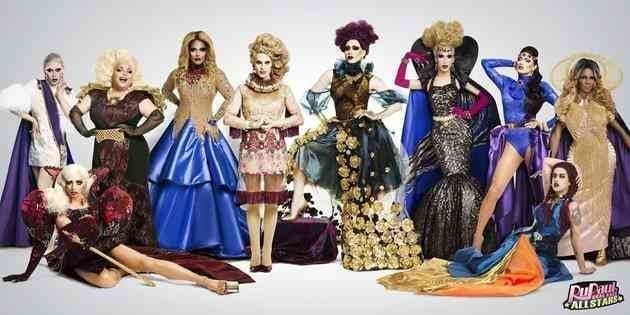 The third episode of "RuPaul's All Stars Drag Race" was highly entertaining, with each of the contestants portraying some of the "baddest bitches" in herstory in a giant, theatrical number that gave each of them a chance to shine.
The much-beloved Katya came in the bottom two alongside "glamour toad" Ginger Minj, leaving the power of elimination in the hands of Alyssa Edwards following her lip-sync win.
The decision was a complicated one, with Katya technically coming out as the bottom contestant, but Alyssa recognizing the fan backlash that would ensure from sending season seven's Miss Congeniality home so early. As a result, Ginver Minj got the boot and became the third queen to sashay away this season.
The Huffington Post caught up with Ginger last week to discuss how things panned out on the show and what we can expect from her in the future.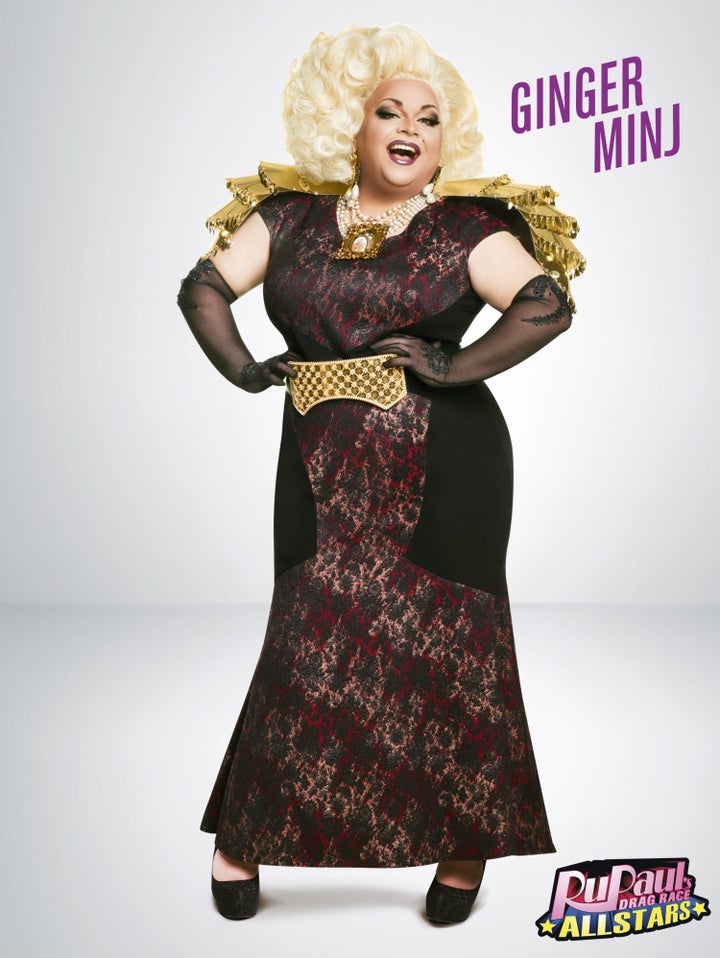 The Huffington Post: Let's talk about your life between season seven of "Drag Race" and the premiere of "All Stars." How did it change and what did you do with the platform that the show gave you?
Ginger Minj: I had no time between season seven and "All Stars"! But changes occurred out of nowhere. I gave it a shot and overnight became known around the world. I don't know if it changed me, but it changed my life.
How does it feel to be pitted against people that you care about and have worked extensively with in such a direct way? How did this play out specifically with Katya?
It sucked! Katya, for the last two years, has been my best friend. The last thing you want to do when you care about someone is hurt them. I knew no matter what, I would hurt her, and she would hurt me. She wanted to stay but would feel guilty if I left, and I felt the same way. There was no way to leave feeling good.
Alyssa broke the agreement all of the girls made ― why do you think she did this? How did you feel in that moment?
Something in my head told me from the time we were announced as the bottom two that I would go home. I don't feel it was personal... there was some reason, I am not sure what it is or how it benefits her or why she decided to flip the script, but it's not like she broke a rule. She was told to pick and she did.
Did you feel like there were politics at play in Alyssa's decision? Can we expect you to, as Ru put it, "get revenge" later in the season?
I feel like the revenge thing is not specific against Alyssa. It's just against the system, like you wanna say screw you, this is why I shouldn't have been sent home! I feel like there were politics. Katya is one of the most beloved in "Drag Race" history and no one wants to be responsible for sending her home. But she earned that love and admiration. You have to think of it as a game and there is no rhyme or reason as to why we make decisions, but hopefully they get you one step closer to the prize.
You are an incredibly talented performer, particularly in the tradition of Broadway. How do you hope to utilize this skill set post-"Drag Race?"
I want to be on Broadway. I want to sing and act and pretend to dance. Theater is my passion, my entire life, and it lead me to drag. I hope for more opportunities.
Was there anyone who was not on "All Stars" that you think deserved to be there?
Out of 100 girls yeah, a lot that truly deserve to be there! Porkchop, she's infamous within the community.
What can we expect from Ginger Minj in the future?
Well, I have a lot goin' on! I'm releasing an album in a couple of weeks. We worked really hard on it for a year and a half. And I just filmed a pilot for a TV show that's in the top five for project to get the greenlight, and I'm a main character in that.
Stay tuned for more from this season's queens. Missed the previous interviews with the eliminated queens? Head here for CoCo Montrese and here for Tatianna.
Check out a behind the scenes from World of Wonder with Ginger Minj below.
REAL LIFE. REAL NEWS. REAL VOICES.
Help us tell more of the stories that matter from voices that too often remain unheard.