Throughout the ninth season of "RuPaul's Drag Race," Huffington Post Queer Voices will interview each departing queen on the Saturday following the air date of their elimination episode. Check HuffPost Queer Voices weekly to read about these queens' reflections on their time on the show, as well as their legacies as queer artists and performers. Check out the previous interview with /www.huffingtonpost.com/entry/rupauls-drag-race-jaymes-mansfield_us_58dec1cee4b0c777f78765ad"}}" data-beacon-parsed="true">Jaymes Mansfield, /www.huffingtonpost.com/entry/kimora-black-rupauls-drag-race_us_58e7d517e4b058f0a02ef626"}}" data-beacon-parsed="true">Kimora Blac, Charlie Hides and Eureka O'Hara.
Last night's episode of "RuPaul's Drag Race" brought us the most anticipated competition round featured on every season on the show: Snatch Game!
Snatch Game marks the halfway point of the competition and usually goes one of two ways for the girls: incredibly well or disastrously bad. Most of the queens this season pulled out some exceptional and hilarious impersonations but a couple, of course, fell flat,
Ultimately, we had to say goodbye to Cynthia Lee Fontaine for the second time (she had previously competed during season 8) after Peppermint introduced the world to her MAJOR lip-syncing skills while performing Madonna's "Music" (not an easy song to lip-sync to).
In this interview with The Huffington Post, Fontaine reflects on her return to "Drag Race," what she learned this time around and who she wants the world to know she is as a performer going forward.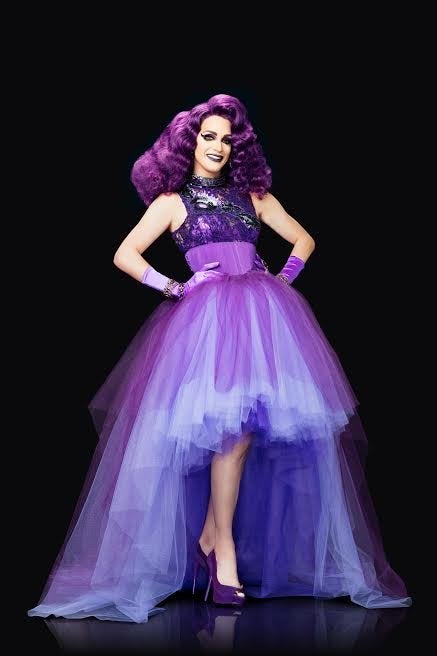 The Huffington Post: What did it mean to you to get a chance to return to the "Drag Race" competition? What did you decide you want to do with this opportunity?
Cynthia Lee Fontaine: To be honest with you I feel very happy because I got the opportunity to have a second chance and of course I love TV, I love RuPaul, I love World of Wonder. It was a great and amazing feeling just to feel that they appreciate what I did on season eight, which was a short season for me. And for them to call me and let me know that they wanted me to return ― it's just a fantastic experience.
Did you achieve everything that you set out to achieve with your second run on the show?
I think that people get to see more of my personality behind the mask of Cynthia Lee Fontaine. I think I get to deliver a little bit more of my performing arts skills. However, I wish I'd gotten the opportunity to sing! [You saw] my acting skills, my dance skills, my TV skills, but I didn't get to show my singing [laughs]. But I think mostly in general terms with my character as a performing artist and entertainer, I got to show a lot of Cynthia Lee Fontaine.
"Drag Race" typically only features only one or two queens of Puerto Rican or Latnix descent per season. Why is it important to you that we have diverse representation on the show?
Well I think that the Latino community and the drag community in America and the UK has become an influential one on the history of the LGBTQIA community… and RuPaul appreciates that presence of the Latino community in the show. I'm so happy to say that we have our second Mexican descendent on the show, Valentina. And with me this season we had two Latinas together and that made me so proud because I know Mama RuPaul knows the history of drag and the history of the gay community in America – she appreciates the involvement of Hispanic girls and performers and wants to involve them in the show. That's an amazing thing.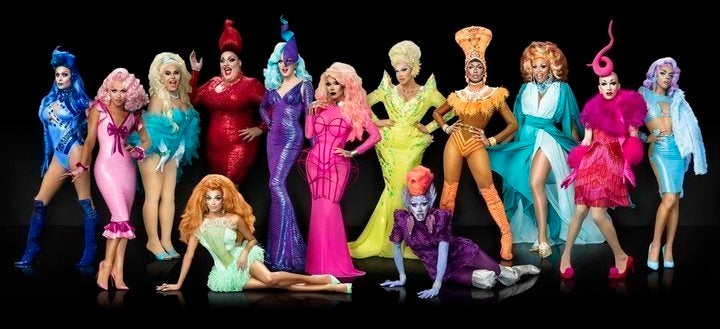 With "Drag Race" being on VH1 this season, do you see any important political implications of the show being so mainstream at this specific moment in time?
I believe that the social impact – we're breaking the labeling of the show for the gay community and going outside of different social systems to incorporate other groups in society everywhere. So I think that's the main reason we got the opportunity to have the show on a different network and I think it's a great and amazing advantage so we can show every single human all over the world that drag is fun and it's another way to explore and be happy.
Is there any particular queen that you've worked work or come up with that you'd like to see on a future season of "Drag Race"?
Well to be very honest with you, of course my first option is Eureka. She has her free pass and worked so hard on season nine. Unfortunately, I related to her story because I wasn't feeling well on season eight and then I discovered that I had stage one liver cancer. She discovered on the show on season nine that she had an injury and needs surgery. So I know that she's going to take this great and amazing opportunity. But if I had to reference another performer that I've met in all of my entire years doing drag shows, I believe Brooklyn Heights, former Miss Continental, is an amazing performer, very committed.
Post-season nine and going forward, what do you want the world to know about who Cynthia Lee Fontaine is?
I want the world to know that my personality – the complete crazy package I presented on the show so far ― is motivation, positivity and encouraging yourself to do the best that you can every day. I'm not a complainer – I did not complain about anything at all. When you wake up in the morning and you breathe and you have the opportunity to have a healthier life and you have the opportunity to have all of your expectations organized in your mind, everything else is going to be successful. And that's my main goal, for everyone to know that I'm very positive, very motivated, I work for my community with no obligation and that's the best attitude that you can have because your future is going to be brighter.
This interview has been condensed and edited for clarity and length.
"RuPaul's Drag Race" airs on Friday nights at 8 PM ET/PT on VH1. Check out "Untucked" below. Missed last week's interview with Eureka O'Hara? Head here.
REAL LIFE. REAL NEWS. REAL VOICES.
Help us tell more of the stories that matter from voices that too often remain unheard.
BEFORE YOU GO