Throughout the ninth season of "RuPaul's Drag Race," Huffington Post Queer Voices will interview each departing queen on the Saturday following the air date of their elimination episode. Check HuffPost Queer Voices weekly to read about these queens' reflections on their time on the show, as well as their legacies as queer artists and performers. Check out the previous interview with Jaymes Mansfield, Kimora Blac, Charlie Hides, Eureka O'Hara, Cynthia Lee Fontaine and Aja.
The competition is thinning out as we near the end of this season of "Drag Race," and it's go big or go home time for the remaining girls.
Last night's episode of the drag-based reality competition saw the departure of Farrah Moan, who seemed to be in a bit over her head during this week's comedy challenge.
The resulting "lip-sync for your life" round pitted Farrah against NYC queen Alexis Michelle, and viewers finally got to see some of Alexis' killer performance skills and Farrah was sent sashaying away at the end of the Dolly Parton-themed challenge.
With only a few episodes left, these girls need to be blowing the judges out of the water every time they step on that hallowed stage or they'll clearly be facing the chopping block. In this interview with HuffPost, Farrah Moan reflects on her time on "Drag Race" and the things she learned as she grew during the competition.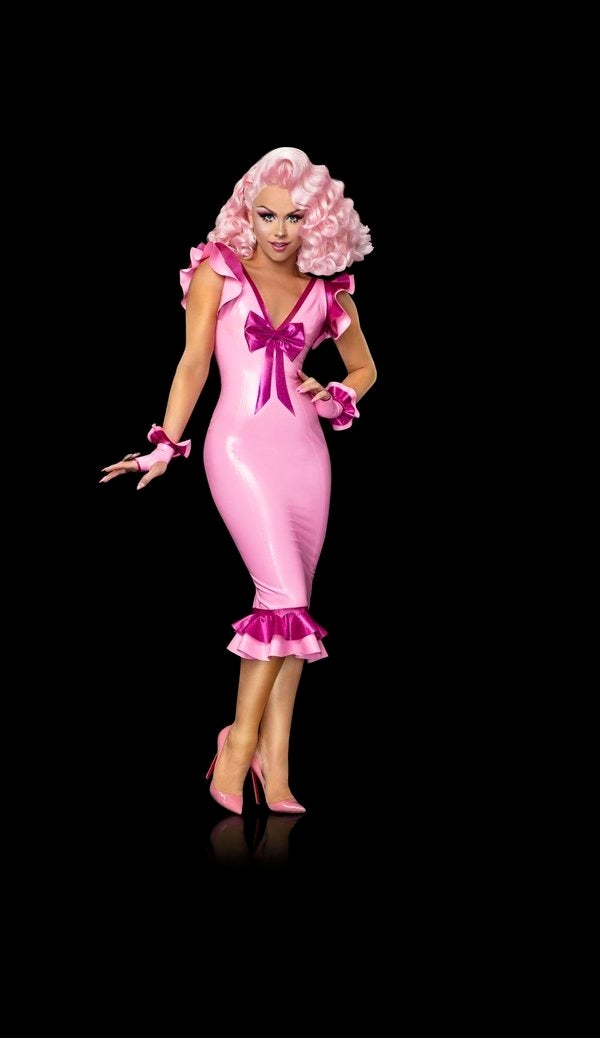 HuffPost: Let's talk about the show in a broad sense first. Do you feel like you grew or changed at all during your time on "Drag Race"? What's the biggest thing you feel like you learned about yourself?
Farrah Moan: I have definitely grown since my time on "Drag Race." This was my first time auditioning for the show and I was incredibly shocked when I got the call. I think the biggest thing I've learned is to trust my gut. I was nervous and second-guessed everything I did. Now, I don't do that.
Did you achieved everything you set out to achieve on the show?
Not really. There was definitely more that I wanted to show the judges, including some killer looks I didn't have a chance to share. I'm proud of what I accomplished and overall I'm happy with the experience.
Michelle said it seemed like you didn't know who you are as a queen and performer. We know this show was shot a year ago, but you agree with this?
The comment was fair in the moment, but since then, my drag and my performance have evolved.
If you could do anything differently what would you do?
I think I would have studied up on all of the past challenges to better mentally prepare for the show and listened to my gut more. Ultimately, I think I did the best I could at the time.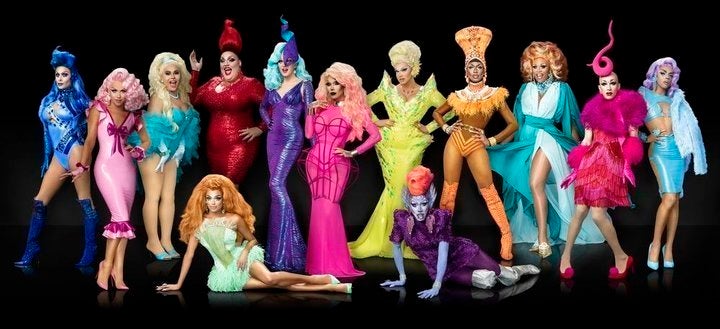 What do you want to do with the platform that "Drag Race" has given you?
I'd love to continue inspiring kids and helping them overcome the struggles and hardships of growing up. I'd love to venture out into the makeup world, and maybe develop a YouTube channel. The sky is the limit at this point!
With "Drag Race" being on VH1 this season, do you see any important political implications of the show being on such a mainstream network at this specific moment in time?
I think that it is awesome to have Drag Race on a mainstream network. I think drag in itself is a political statement. It's turning convention on its head and it shows people that you don't have to exist in the box they tell you to.
Are there any queens you've worked with in the past that you think should be on the next season of "Drag Race"?
Evah Destruction from Atlanta is one of the most talented people I've ever met. Melissa BeFierce in LA definitely should be on "Drag Race." Lola LeCroix from Pittsburg is great too. I think it's only a matter of time before RuPaul scoops them up.
Out of everyone left in the competition who are you rooting for?
I can't pick one over the other. All of the ladies still left in the competition have the charisma, uniqueness, nerve and talent to win this competition.
What do you want people to understand and know about who Farrah Moan is going forward?
I just want people to understand that I'm sensitive, caring and that my goal is to entertain people. I will take this opportunity that I've been given and will take it as far as I can.
"RuPaul's Drag Race" airs on Friday nights at 8 PM ET/PT on VH1. Check out "Untucked" below. Missed last week's interview with Aja? Head here.
Popular in the Community