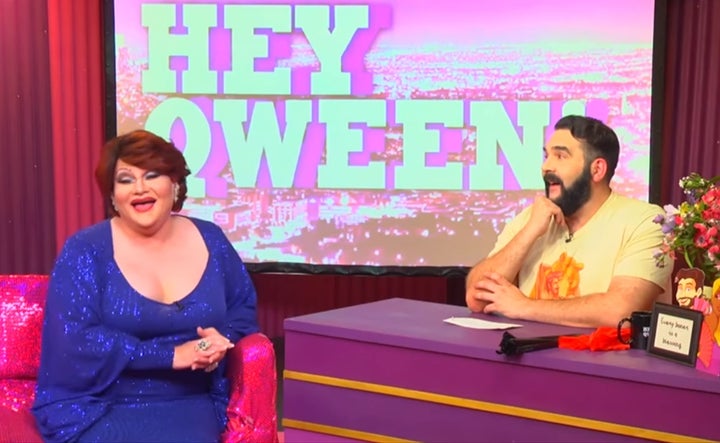 When it comes to reality competition shows, everybody knows you do not want to be the first person sent home. But for one drag queen, her elimination from the first season of RuPaul's Drag Race made her a legend.
With decades of experience, plenty of self-confidence and a drive to succeed, Victoria Porkchop Parker has turned that 15 minutes of fame into a status of notoriety.
"We were the test season, being the first one eliminated turned out wonderful for me because everyone remembers Porkchop," she explains to Hey Qween host Jonny McGovern. "Had I gone home third no one would know who I was."
And while she will forever go down as a Drag Race legend, Porkchop reveals that being sent home was anything, but positive back in 2008.
"After being eliminated, I returned home and the manager at Legends told me it was the worst mistake I've ever made and that I had ruined my career. He was very mad at me and he fired me two months later, before the show had even premiered."
"It was very hard. I lost my job, I lost my friends, my home, it changed my life and when the show came out it didn't really help a lot. We did not get a lot of benefit from the show like they do now."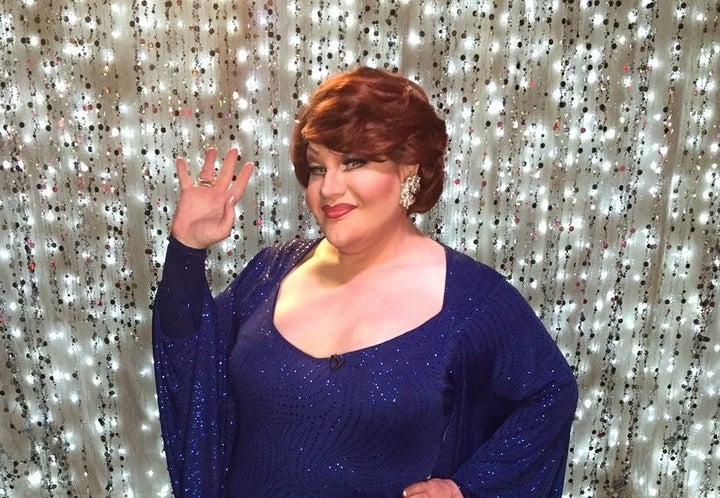 But, never being the one to give up, Miss Parker turned what should have been her one way ticket to obscurity into continued success.
"I'm a very blessed person and I've milked my one appearance on season one for everything it's worth. But I think because of what happened with the show, like anything that happens bad to me, it gives me drive to want to prove everyone wrong. Okay, I was fired, okay you were right I was sent home first, but you're still in Raleigh, working at Legends and I'm in L.A. and I'm on Hey Qween!"
During her interview on the Hey Qween set, Porkchop was more than happy to share her words of wisdom about everything from plastic surgery to Drag Race fame.
"I've accomplished so much and have done so much," she explains. "I want to share my experiences, good and bad, because I've had many and I think it's good to see that you can continue your career as a female impersonator... you might not remain the star of the show, but your always going to be able to give something."
After a special appearance from season nine queen Nina Bonina Brown, Miss Parker had this advice to share:
"Take your time. This is going to be a long experience, you're right at the beginning stages of it. You've got a lot of life and a lot of entertainment left, enjoy it."
She adds, "What's going on right now is wonderful, she's probably booked three times a day or people wanting her three times a day. Enjoy it, take it in, process it, remember this time because it's not always going to be like this."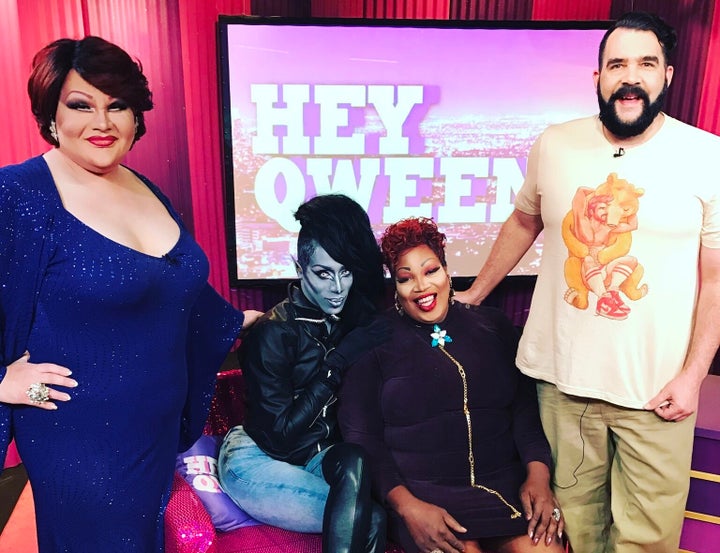 On the subject of cosmetic surgery, Porkchop, who was recently on an episode of E!'s "Botched," calls on own negative experiences to warn other girls in the industry to think twice before going under the knife.
"I hope my story helps somebody, but I still see these queens on Facebook [talking about getting surgeries]. I just had a friend die... she got injections and got pneumonia from silicone poisoning and died. This is still going on, this is very prevalent in our community. The queens need to stop, they need to stop doing it."
She adds, "Everyone's going to age, that I can promise you."
As for her advice to LGBTQ youth, Porkchop wants the young people to know they are not alone.
"Like me, this happens to so many people still, I was thrown out because I was gay when I was 17," she reveals. "When I was thrown out there wasn't any internet, there wasn't anybody that could help me. If you're in that position today, get on the internet."
"There are organizations to help gays and transgender people. My advice to young people is don't give up on yourself. Reach out to people that are here to help you. Don't feel like you're alone, reach out to someone and get the help you need."
With 30 years in drag, a list of accomplishments a mile long and a desire to help and inspire others, Victoria Porkchop Parker is truly a queen of queens.
Follow Host Jonny McGovern at:
Follow the writer Matt Valdez at:
REAL LIFE. REAL NEWS. REAL VOICES.
Help us tell more of the stories that matter from voices that too often remain unheard.
BEFORE YOU GO