The producers of "RuPaul's Drag Race" hit us with a double-whammy today: not only is the show moving to a new time and day of the week ― but it'll also be airing on a completely new network: VH1.
VH1 is owned by parent company Viacom (just like Logo, which aired the series for the past eight seasons) and the move to the new network, originally known for music-based content, will certainly bring this ninth season of the drag-based reality competition to a whole new audience and fanbase.
So when will all this happen? Wonder no more and rejoice! We finally have a premiere date for season nine: Friday, March 24 at 8:00 PM ET/PT.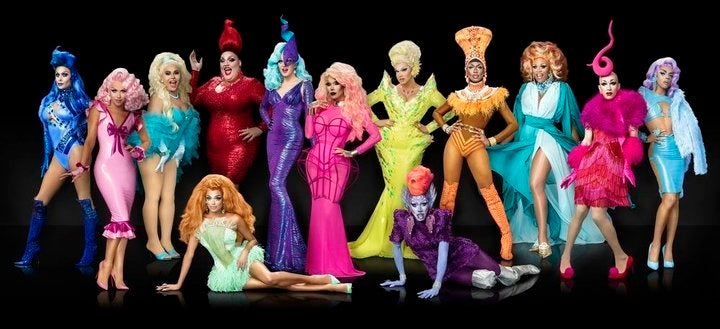 "Coming off RuPaul's Emmy win and a ratings record-breaking season of 'All Stars,' the fandom around 'RuPaul's Drag Race' has only continued to swell as we head into season nine," Pamela Post, SVP of Original Programming & Development at Logo, said in a statement to The Huffington Post. "Broadcasting the show on VH1 will allow more fans to experience the energy, heart and talent these fierce Queens bring to the stage every week."
Our big question is will featuring the show on a Friday ― traditionally a night when many people head out of the house ― mean for the shows ratings? Only time will tell...
Head here to meet the season nine cast and stay tuned to see how this all plays out.
Support HuffPost
Every Voice Matters
Popular in the Community