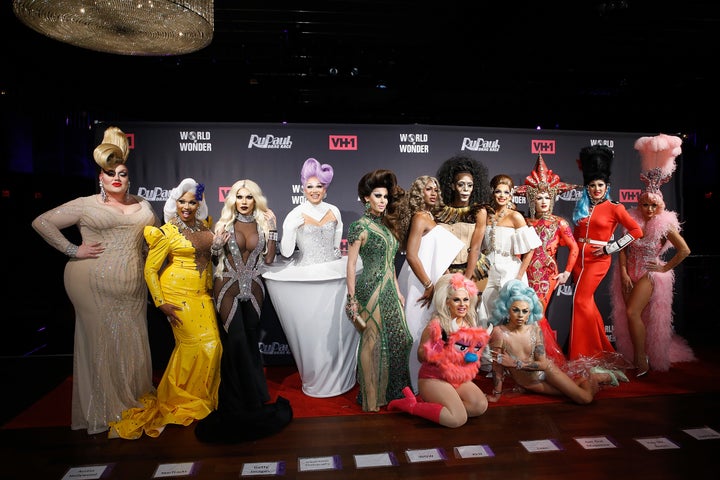 People from across the LGBTQ spectrum and their allies packed the Playstation Theater in New York City on Tuesday for the premiere party of the ninth season of what has become one of the most successful queer reality shows of all time: "RuPaul's Drag Race."
Just last week, producers announced that "Drag Race" would officially move from Logo to VH1 ― an unprecedented move for mainstream queer visibility and shifting the fan base of this cult reality program beyond audiences made up of mostly LGBTQ people. Between the network switch and the fact that this is the first year "Drag Race" will air without Barack Obama as president, the political significance of drag performance has been imbued with a heightened sense of meaning and a new potential to affect change.
RuPaul himself has even begun utilizing his considerable platform to speak out about President Donald Trump's administration, tweeting after Election Day that he now "understand[s] how the world could stand by and allow a Hitler to happen."
Before the start of last night's festivities, The Huffington Post chatted with a handful of the girls competing on the upcoming season of "Drag Race" about their feelings surrounding drag visibility under our current president, and what they hope the show will offer viewers as they attempt to navigate life in Trump's America.
Sasha Velour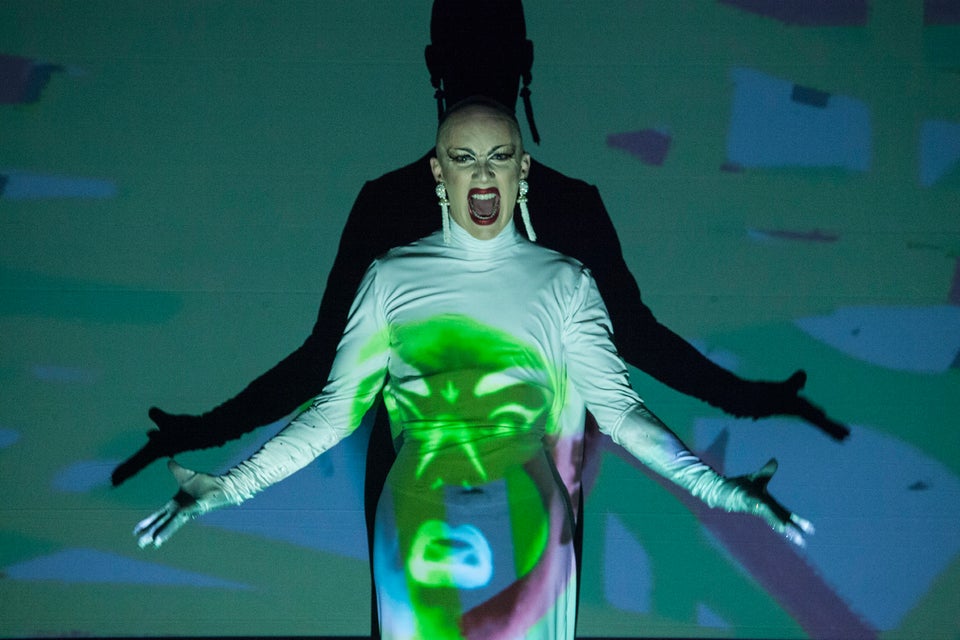 Santiago Felipe via Getty Images
Farrah Moan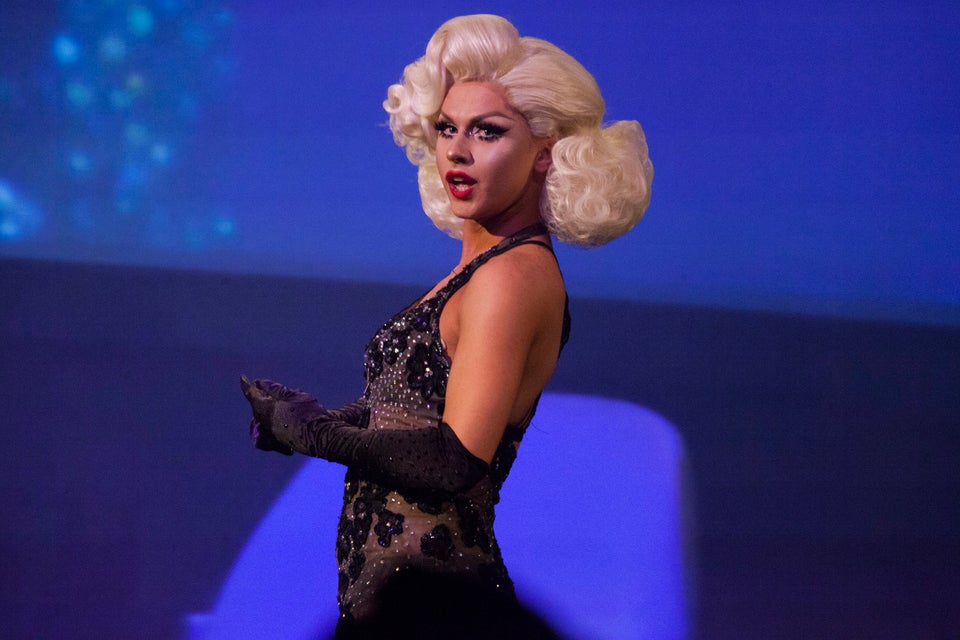 Santiago Felipe via Getty Images
Kimora Blac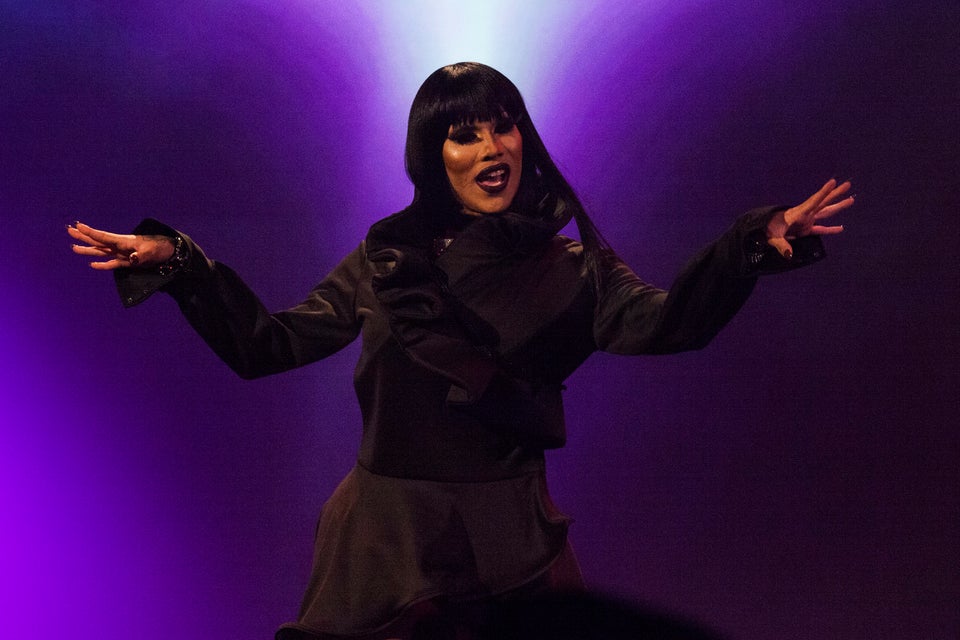 Santiago Felipe via Getty Images
Jaymes Mansfield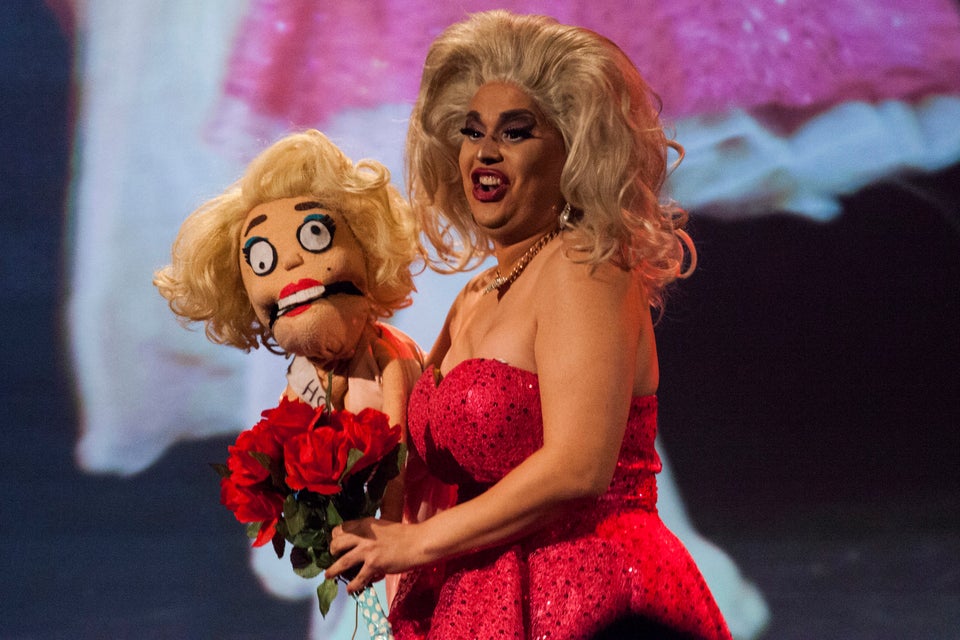 Santiago Felipe via Getty Images
Aja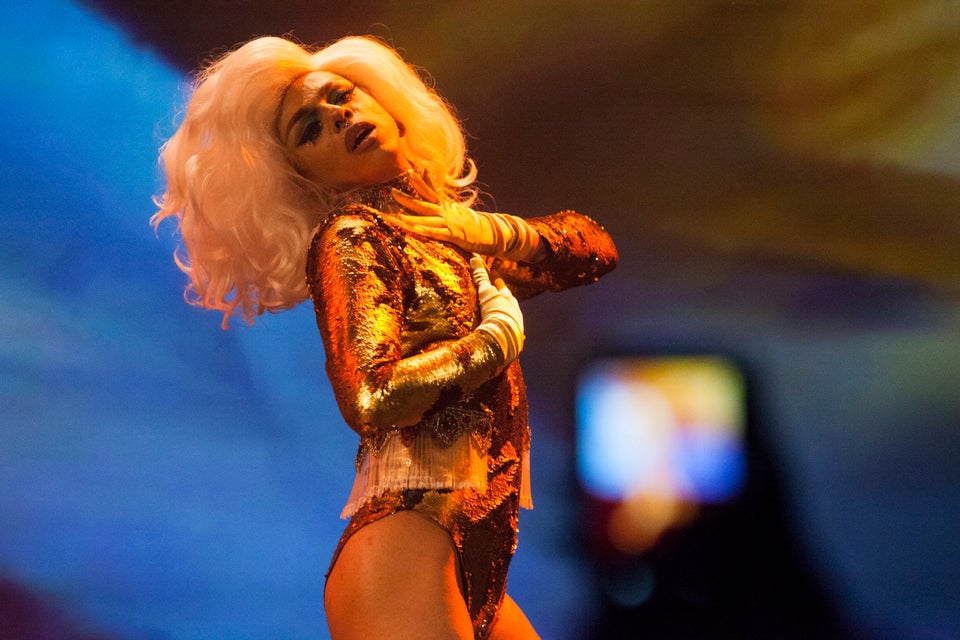 Santiago Felipe via Getty Images
Popular in the Community