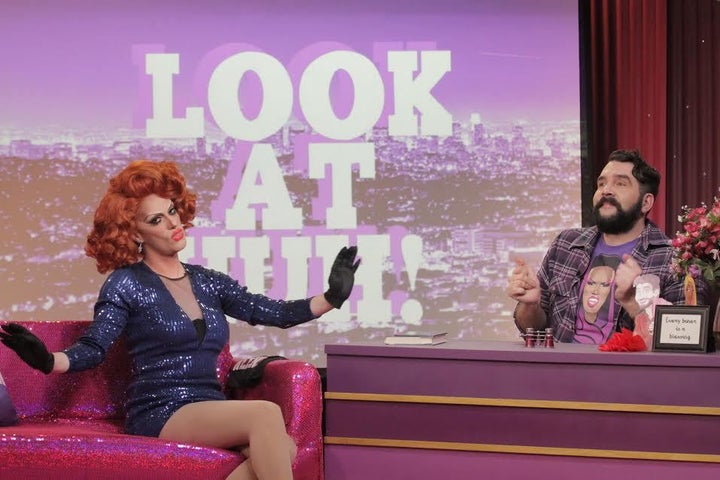 RuPaul's Drag Race season 8 contestant, Robbie Turner isn't your average drag queen. Behind all the wigs and makeup is an author with quite the story to tell.
During her interview on Hey Qween, the Seattle queen opened up about growing up and coming out to his ultra-religious family.
"My parents are ministers and my mother's parents are ministers," she revealed to host Jonny McGovern. "Yeah, I come from that kind of family."
Growing up, Robbie always knew he was different. Idolizing his mother, with her glamorous style and over the top fashion sense, Robbie would often color his finger nails with red sharpie markers and obsess over the old Hollywood movies she would show him.
Throughout childhood and his teen years Robbie had dedicated himself to carrying on the religious traditions of his parents, who hoped he would become a minister. But as he grew older, Robbie began to have feelings for the same sex.
"I lived in a small town and I knew that 'gay' was a really bad word and that you didn't want to be that" she said. "But then when I figured out what it was, I realized I was having those feelings."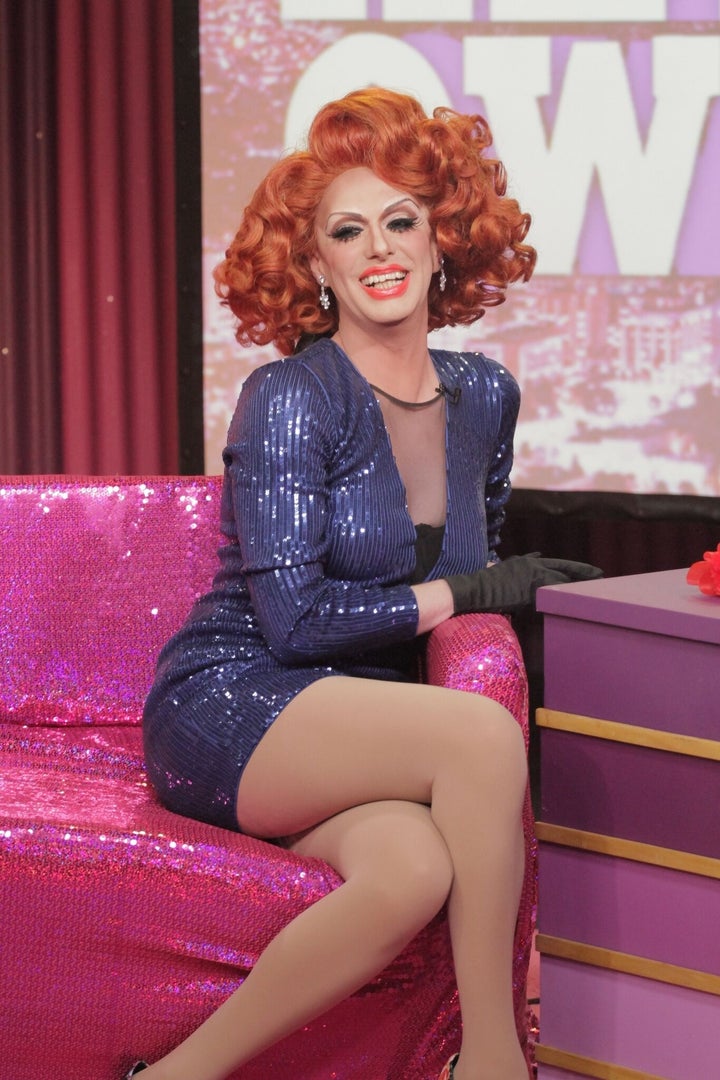 With fears of how his family would react to his sexuality and the quality of life he could achieve as a gay man, Robbie decided that the only way out would be to take his own life.
"I told myself, 'You're shameful and it would be better for you to erase yourself' and I had always swam in the river so I was trying to set it up like it was an accidental death," she admitted. "It was a very serious moment."
In a moment of clarity, the young Turner realized that suicide was not the answer. With new found courage, he got out of the water, walked back home and later came out to his parents.
Much to his surprise, his father said, "Well, you're not going to get a fair shake in life, you're going to have to work harder for it, but I'll always be there for you... are we done? The games on."
Turner reveals that there was a bit of tension between he and his mother after he came out to her, but says she is totally supportive now.
According to Robbie, it is experiences like these that have shaped him into the person and drag persona he embodies today. Following in the footsteps of RuPaul and other drag queen-turned-authors, Robbie has written a book, entitled I'll Tell You For Free, which is set for release this year.
"I've been writing it for a long time, it's over 5,000 stories, but that's not how many you get in one book," Robbie says with a laugh. "I've actually written enough so that there will actually be three books, I just love to write."
From humble and tragic beginnings to glamorous "Drag Race" fame, Robbie Turner truly has a million stories to tell... and she'll tell you for free!
Watch Robbie's full interview below and for more fabulous videos including her scandalous LOOK AT HUH episodes head to the Hey Qween Youtube channel!
Follow Host Jonny McGovern at:
Follow the writer Matt Valdez at:
Popular in the Community