As the film's official website explains:
Prior to 1993, best friends and club promoters Mr. Dan (aka Gina Lotriman) and DJ Paul V. had launched a few club nights that never really caught fire. Then, they opened the doors of Dragstrip 66 at Rudolpho's in Silver Lake, and a bomb exploded. For 20 years, it was a raucous bacchanal where all who entered were part of the performance.

Once a month, a neighborhood Mexican restaurant on a nondescript corner in Silver Lake was transformed into a beloved destination for music, dance, fashion and performance art. More than just a dance club, Dragstrip 66 was an irreverent and decadent celebration of self-expression, community and imagination that invited everyone to participate in its misfit-inspired magic.
Listen to the podcast above or on my page at BlogTalkRadio.
Were you the strange kid whose parents put you in the basement to play during parties? Well, Dragstrip 66 was the place where all the strange kids were put in the basement to party together. Creative monthly themes inspired an explosion of spectacular, imaginative cross-dress - and personas.

Think John Waters directing KISS and The Ramones as styled by Bob Mackie and Goodwill.

Dragstrip 66 was the safe party space where people were encouraged to let their hair down -- or tease it up.

To 'Dress a mess and get in for less.' Fierce drag queens, queer rockers, muscle boys and celebrities all turned out to rock the dance floor, and the Midnight stage shows featured performance icons like Jackie Beat, Sharon Needles, Mink Stole, Sabrah Summers, Momma, Joey Arias, Varla Jean Merman, Kay Sedia and countless others.

Despite having to leave Rudolpho's in 2004, Dragstrip 66 has remained a must-attend event to this day.

This schlock-rock frockumentary looks at the mid 1990's and the compelling conditions that inspired a talented group of friends to build what would become an iconic venue of the gay community in Los Angeles. Take a trip down the rabbit hole and revisit the electric nights and trail-blazing performers who created a theatrical provocation of song, comedy and camp. And go behind the scenes as two friends organize a fond farewell event for this iconic nightclub.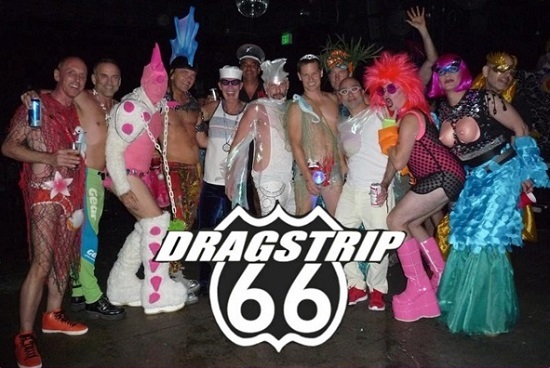 And as the media exclaims:
Dragstrip 66 welcomed everybody that walked through the door, and that feeling of 'We're glad you're here!' is part of what made it such a success. It's really where everybody felt they belonged. - Mink Stole, actress and Dragstrip 66 performer
"It was like Stonewall meeting Warhol meeting the Sunset Strip meeting Haight-Ashbury all in the aftermath of an AIDS-plagued decade. We were happy to party. We needed to party." - Scott Craig, co-owner of Akbar

"Before RuPaul's Drag Race brought drag queendom into American living rooms, before Drew Droege earned viral YouTube hits as Chloe Sevigny and long before nearly every party promoter began assigning a wig-wearing miss thang to hosting duty, there was Dragstrip 66!" - Erika Stalder, Time Out LA

"Dragstrip 66 carved out a niche for those who liked their nightlife tempo somewhere between a John Waters film, a Bob Mackie fashion show and drunken punk dance party." - Ramie Becker, LA Times

"Mini-skirted man-mobs in Technicolor wigs, sky-high heels and falsies practically mauled each other to get in -- and often mauled each other once inside, too. The most wonderfully outrageous mix of gay, bi, straight, curious clubsters converged on the dancefloor." - Lina Lecaro, LA Weekly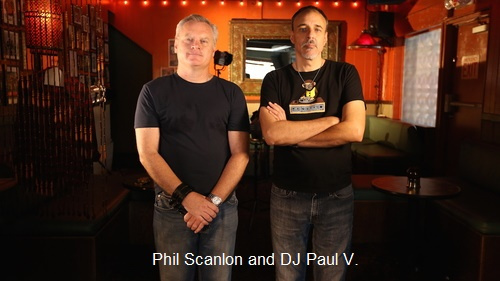 DJ Paul V. started his eclectic nightlife DJ career back in Boston in 1982 at diverse hotspots like Man Ray, Spit and Axis. This led to Warner Brothers Records hiring him and moving him to Los Angeles in 1988 to promote alternative music artists to national FM radio stations like KROQ and WFNX. He worked very closely with bands like Jane's Addiction, Red Hot Chili Peppers, REM, New Order, Ministry, Jesus & Mary Chain and many more.

In 1994 he exited Warner Brothers and moved on to manage Perry Farrell and Porno For Pyros, LA buzz band Extra Fancy and solo artist Barnes.

In Los Angeles, he co-created Dragstrip 66 with Mr. Dan in 1993 and SPIT at The Faultline in 1998. Both clubs had signature relevance in the then-bourgeoning queer/alternative scene in Silver Lake. He was also the original partner and co-promoter launching Bootie LA at The Echoplex from 2005-2012.

In 2005 he brought music mashups to the masses on the LA airwaves via Indie 103.1 FM with his "Mashup Of The Day" feature, and his electro bangers, indie rock and mashups got heard every Friday afternoon inside "The Smash Mix" and every Saturday night with his "Neon Noise" mix-show, which is now heard every weekend 9pm-12am PT at TheIndependent.FM.

Paul's latest endeavor was creating the "Born This Way" Blog and the "Born This Way: Real Stories Of Growing Up Gay" book which was released in October 2012.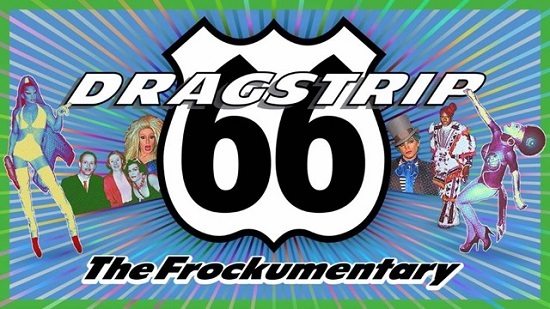 Phil claims to be the illegitimate child of Lucy Ricardo and Ralph Kramden. He has over 20 years of experience in in non-profits including raising funds as Sponsorship Director for GLAAD at Queer Lounge during the Sundance Film Festival. Mr. Scanlon has programmed the Austin Film Festival, the Newport Beach Film, the Austin Film Festival and the Victoria Independent Film and Video Festival. He continues to produce seminars that have featured such guests as Joel Schumacher and Mary Kay Place.

For the American Film Institute, Phil produced Producers on Producing and Directors on Directing, both subscriber programs that featured advanced screenings and appearances by notable filmmakers. Guests included David O. Williams, PT Anderson and Billy Bob Thornton.

At AFI's Conservatory, Scanlon programmed the prestigious Harold Lloyd Masters seminar and related endowed lecture series. He has hosted many notable guests including Robert Altman, Robert Townsend, David Lynch, Ian McKellen and Edward Norton. Additionally, he has produced special events honoring writers Buck Henry, James L. Brooks and the writing staff of THE SIMPSONS.

As a film programmer, Scanlon introduced festival audiences to such films as Mystic River, Pieces of April and Sideways. He has also appeared on panels for Slamdance, the International Documentary Association and the Victoria Independent Film and Video Festival as well as local television and national radio programs such as NPR's Talk of the Nation.
By the way, in case you haven't noticed, my podcast has now been upgraded to FM broadcast quality sound! Thanks for being among the over 1.8 million listens, and as always, I'm sending a big queer hug to everyone at The Huffington Post for your support!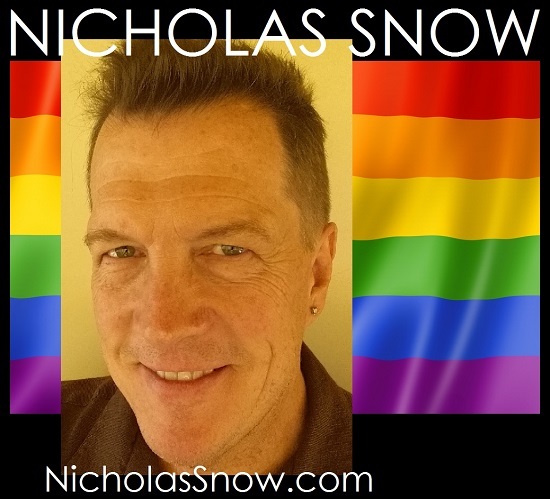 For information on how to pitch guests to the show and column, visit NicholasSnow.com. To be alerted of new episodes, follow me here on HuffPo, at Facebook or on Twitter.
Calling all HuffPost superfans!
Sign up for membership to become a founding member and help shape HuffPost's next chapter