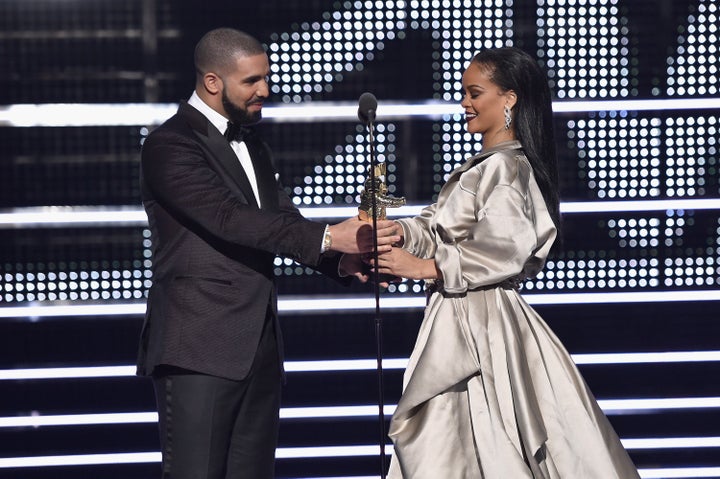 Drake was the "controlla" of awkward moments at the VMAs on Sunday, but the guy saved his best for last. While introducing his rumored love, Rihanna, as the winner of the Michael Jackson Video Vanguard Award, the rapper laid it all out.
"She's someone I've been in love with since I was 22 years old," he said.
Yeah, the guy was going for it.
It was almost the sweetest moment of the night. Unfortunately, Drake then seemed to go in for a kiss and this happened.
That's the motto, we say, "Oh, no!"
Was the rapper actually going for the smooch? Twitter users thought so:
Whatever happened onstage, it just kept with the theme of the night.
Things had gotten off to a rough start for Drake when Puff Daddy called him out for being stuck in traffic instead of around to receive the award for Best Hip-Hop video, and he had a little trouble backstage, too, appearing to trip over Rihanna's dress.
That's why you need to jump, man. Jump, man. Jump, man. Those dresses will sneak up on you.
Don't worry, Drake. You started from the bottom. Now you're here: