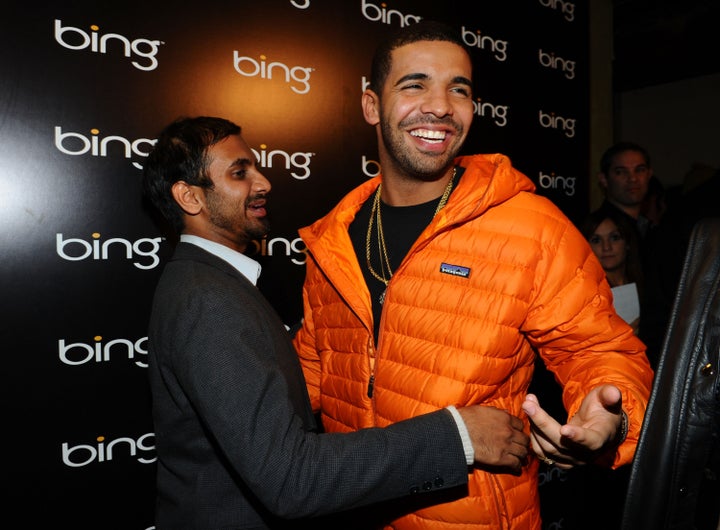 It was an internet-favorite extravaganza at the Bing Bar, Microsoft's branded hangout at the Sundance Film Festival, as the hip hop star headlined a buzzy event that featured the standup comedy of "Parks and Rec" star Aziz Ansari as his opening act.
Ansari was the victim of a rowdy crowd whose pitch threatened to drown out his act; according to Twitter witnesses, as the crowd began to boo the normally beloved comedian, "Red Tails" star Cuba Gooding Jr. rushed the stage to admonish the audience.
Ansari's response? "I'm not that upset, Cuba Gooding Jr."
The crowd was kept waiting for Drake -- Ansari's publicist, Lewis Kay, tweeted, "Drake is to punctuality as Casey Anthony is to good parenting" -- and about three hours later than scheduled, the "Degrassi" alum finally arrived. He had a good excuse, too, telling the crowd, "I almost lost my life 6 times getting here. My flight was delayed 6 hrs. Some of the curviest roads I've ever been on."
Immediately, his trademark style was critiqued. GQ senior editor Logan Hill tweeted, "Drake arrived at his dundanve party in middle of a near-blizzard and is NOT WEARING A SWEATER"; Vulture also noted his lack of warm overshirt, but did add that he was wearing a parka.
Stars such as "Breaking Bad's" Aaron Paul, Ansari's "Parks and Rec" co-star Aubrey Plaza, "Man on a Ledge" star Anthony Mackie, and "SNL" alums Will Forte and Chris Kattan were on hand to revel in the scene; check out the photos of the event below.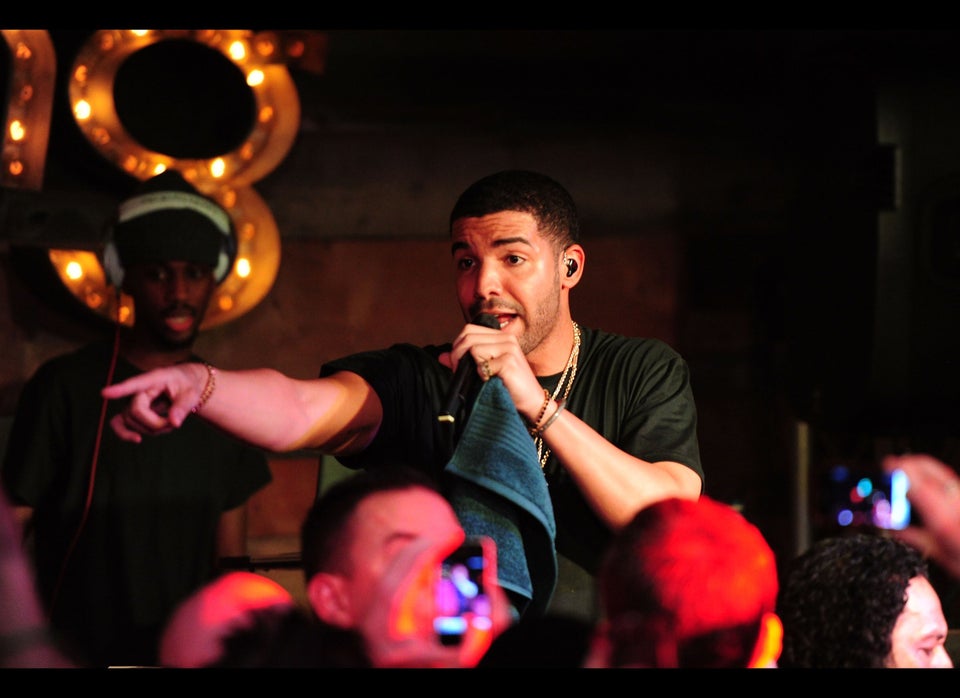 Popular in the Community