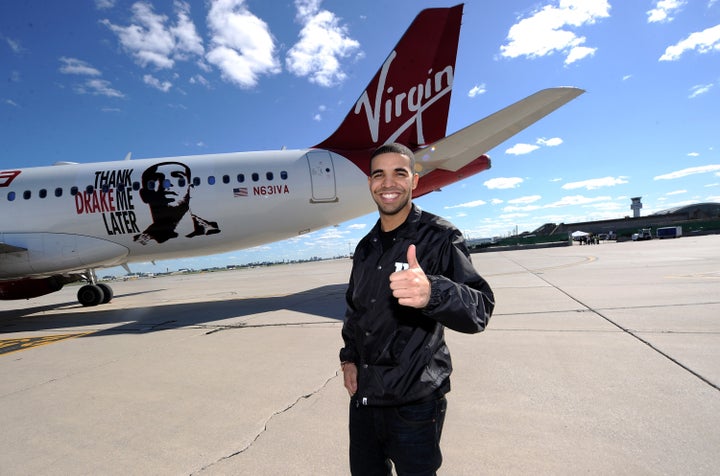 "This is just them moving planes to whatever airport they are being stored at for anyone who was interested in the logistics … nobody takes that flight," the Canadian rapper, who owns a Boeing 767, commented on the post.
Flight records for "Air Drake" show that it flew seven-minute, 14-minute and 12-minute flights from Hamilton to Toronto in June and July, as per the Twitter account Celebrity Jets. Twitter users noted the 43-mile trip could easily be made on land.
"Drake is part of the problem, taking multiple 15 minute flights to Hamilton and back while the environment is collapsing," tweeted Jesse Hawken, a writer and host of the "Junk Filter" podcast. "Dude, take the GO train ffs."
Though the rapper maintained he wasn't aboard during the flights in question, the plane's passenger-less journeys nonetheless contribute to the global CO2 crisis. On the other hand, Drake would presumably get mobbed by fans if he traveled in public.
Drake previously leased a jetliner from Virgin, most notably during his "Thank Me Later" tour in 2010, but now joins Jenner in owning his own.
The Kylie Cosmetics founder, who was denounced as a "climate criminal" after taking her private jet on a 17-minute flight from Camarillo to Van Nuys in California last week, has yet to comment on the resultant outrage.
Support HuffPost
The Stakes Have Never Been Higher
Popular in the Community