Drake has been called overly emotional, a hopeless romantic and a singing-rapper but whatever you do--don't talk smack about his sweaters!
Whether it be the warm fuzzy feeling they give him, a fashion statement or both, we don't know--but we do know the Canada native's affection runs deep for these plush clothing items. We have witnessed this level of affection for knitwear since Mr. Rogers and Bill Cosby!
"It's a toss-up between three sweaters. I'd say one would be obviously the OVO Owl Sweater. I can wear it repetitively and no one calls me out on it. I have a cashmere Hermes sweater that I love. Lastly, any of my Missoni sweaters," Drake told GQ.
And for all the sweater-haters out there, Drake has a special this message for you:
"I don't give a fuck what anybody says about my Missoni sweaters! Fuck you, if you don't like my sweater! It's funny because people only talk about me and sweaters because I don't give them anything else to talk about," Drake told GQ. I live in Canada, so any dirt I do you'll never see because we don't have the paparazzi up there! It's the stupidest thing, man, but I'll embrace it."
Good thing Drake has the talent and confidence to backup wearing his cozy knits. In fact, the rapper would like to spread his love for sweaters with a full fledged fashion collection.
"Hopefully Missoni hollers at me and we get a sweater line popping," Drake revealed to GQ.
Well, Drake isn't the only one swooning over sweaters--there are several male celebrities that have been caught out-and-about in cute and sometimes questionable knitwear (Is that you Kanye?)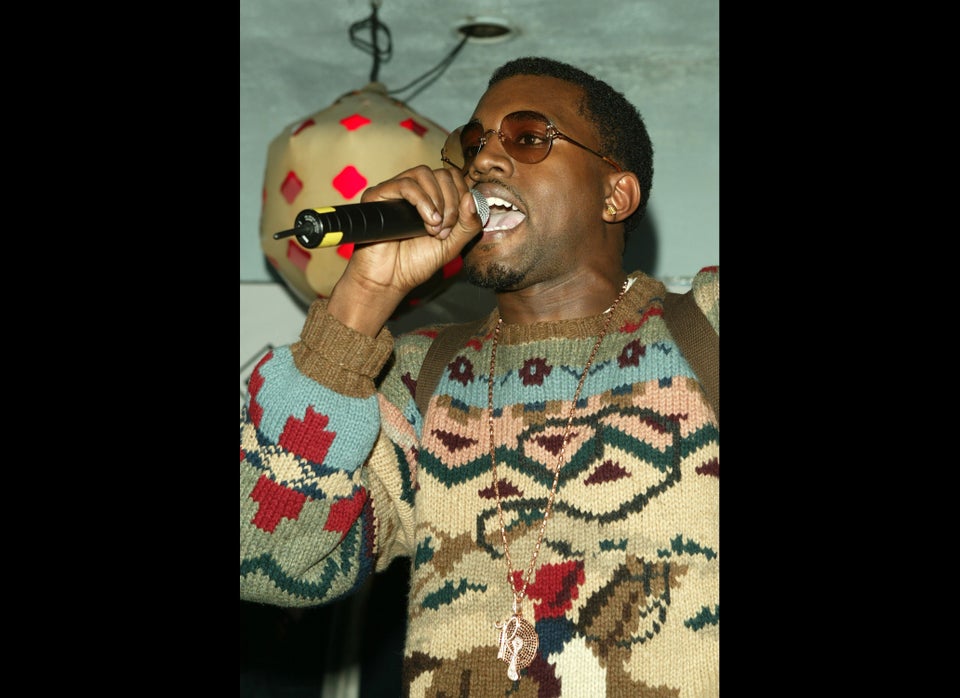 Popular in the Community