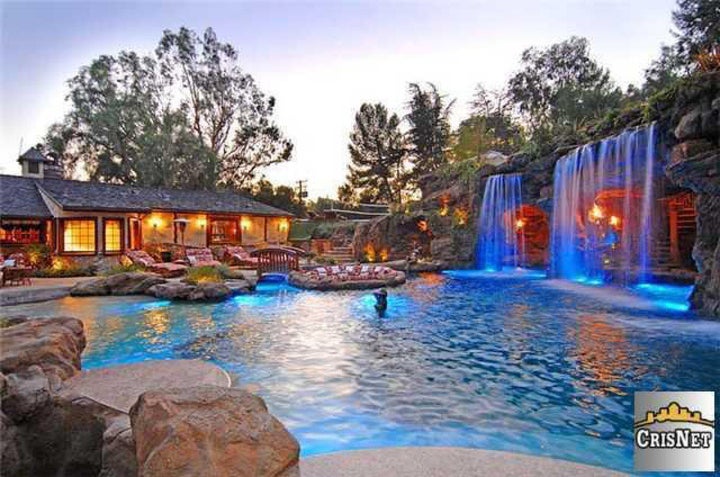 Hip-Hop's Drake will hopefully "Take Care" and keep his bottle-wielding ways in check when he moves into this stunner of a house that he just bought in Hidden Hills. That, or at least not invite Chris Brown over.
Drake plopped down something close to the $2.8 million asking price on the 12,500-square-foot house in the gated community and then promptly took off on a romantic weeklong Mediterranean yacht trip with Rihanna, the Barbadian singer to whom he was once romantically linked and over whom he and Brown engaged in a bottle-tossing scuffle in a New York City nightclub. We wish them all the best. Really. But can we all just please respect the house?
Hidden Hills bills itself as a gated equestrian oasis and has drawn celebrities including Ozzy and Sharon Osbourne, Denise Richards and Sinbad. It's in the steamy hot San Fernando Valley and built virtually on top of the 101 Freeway. That's not ocean waves you're hearing; it's traffic noise. Hence the relatively good real estate prices.
But as far as homes goes, this one is mighty pretty: waterfalls, pool with a grotto, soaring ceilings with arched wood beams, a hot tub with adjacent fireplace, a built-in library, game room, wine cellar, and a home theater that's just missing the popcorn. We found an old picture of the property, known as the Old Lion Manor, in which there is a mechanical bull in a sandpit. Boys, that's how real men settle their differences.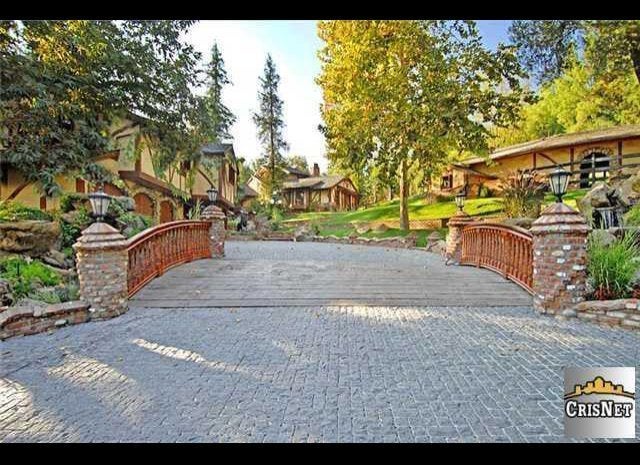 Drake's New Home
Related
Popular in the Community