One often-overlooked fact about the late 19th-century architect Stanford White, known for his designs of Madison Square Garden and the Metropolitan Club in Manhattan, is that he never earned a college degree.
Nor did he attend the Ecole des Beaux Arts in Paris.
The fact is, he never graduated from high school.
But as Charles McKim noted in Mosette Broderick's Triumvirate: McKim, Mead & White, he could "draw like a house afire."
These days, if it's hard to imagine a young designer walking into an architecture firm and making partner by virtue of his skill with a pencil, it's nearly impossible to find a young architect who can draw freehand.
"It's fading as a discipline," said Ross Wimer, director of design in the Chicago office of Skidmore Owings & Merrill and adjunct professor at the Illinois Institute of Technology. "I encourage my students to draw by hand to get their ideas on paper with a three dimensional representation, but they're thinking about things in a different way. To them, it's almost like a computer game."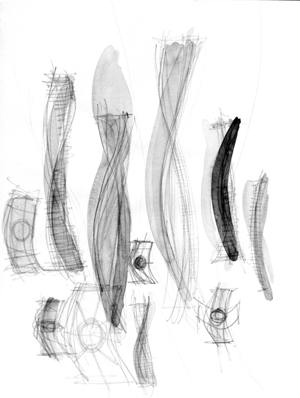 Still, it matters to many.
Bill Pedersen, principal design partner at Kohn Pedersen Fox, uses his ever-present China Marker for sketches in nearly every meeting he attends. "It's difficult to speak without it, whether talking to 20 people or someone across the table," he said. "It's an extension of the verbal compact. Every conversation with my staff is accompanied by a sketch."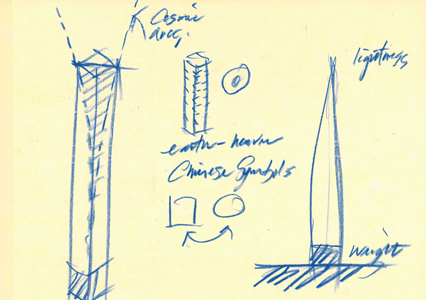 For Jim Curtin, principal at Solomon Cordwell Buenz in Chicago, drawing represents the first connection to the impulse of a plan, one of a series of attempts to capture an idea. "It's a way of representing and organizing a building," he said. "You end up engaging people very quickly - clients feel less intimidated because they feel they're part of the process."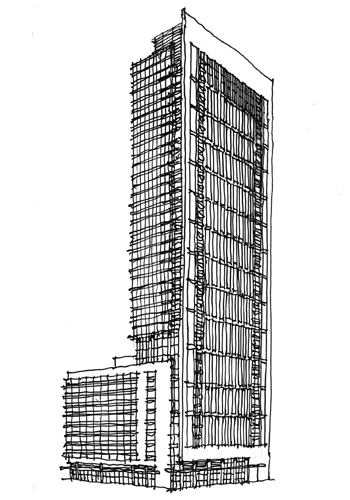 "I use a lot of watercolors in my preliminary planning phase - for concepts and design," said Ken Drucker, HOK New York's design director. "When I'm interviewing prospective designers, I look closely at their hand drawings and their process."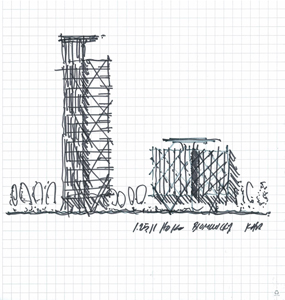 To others, though, a computer and a pencil are simply two different ways of developing an idea. One, they reason, need not supersede the other. There are those who can draw, and those who prefer a computer. The choice is up to the individual's strengths and where they've come from.
"I don't have a computer, so I draw, and then give it to someone who does," said architect Richard Meier, who uses a pencil and the occasional pen and ink drawing to articulate what he's thinking. "There are about 12 or 15 out of the 60 in our office who still draw by hand in a very detailed way."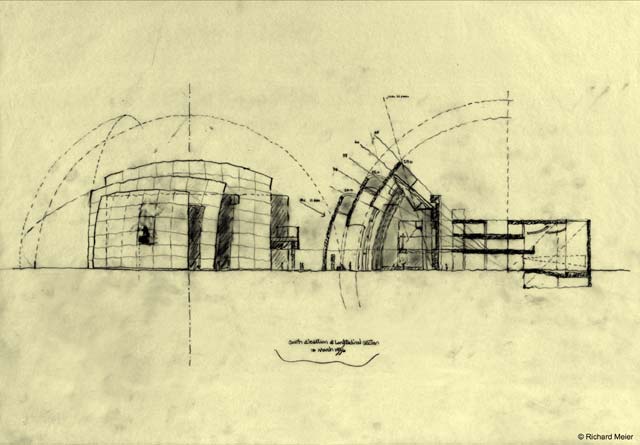 As recently as the mid-1990s, his firm was producing each of its construction drawings by hand. "All our working drawings were done in pen and ink," he said. "The Getty Center was all hand-drawn - all ink on Mylar."
When Meier's contemporary, Michael Graves, established his Princeton practice in 1964, everything - concepts and construction drawings alike - was drawn by hand. "I was as ancient as McKim, Mead & White," Graves said.
And just as Le Corbusier once implied that the plan was the generator of the idea, so too is the drawing, according to Graves, who published a seminal article on the subject in Architectural Design in 1977.
"The computer is very good at showing detail and proportion as established by a drawing," he said. "Other firms in other places may view the computer as a conceptual base, but that's as silly as saying that the typewriter is the conceptual base of a novel."
He believes that computers are now taking the architect away from what he and others call humanism, where man - rather than chips, screens and programs - is the catalyst for a building's plan, space, size, character, and scale.
"A drawing leaves the question open, and leads to the next drawing," Graves said, citing the difference between sketching and a Google search for an image. "A computer does just the opposite. It wants the finality of closing the question."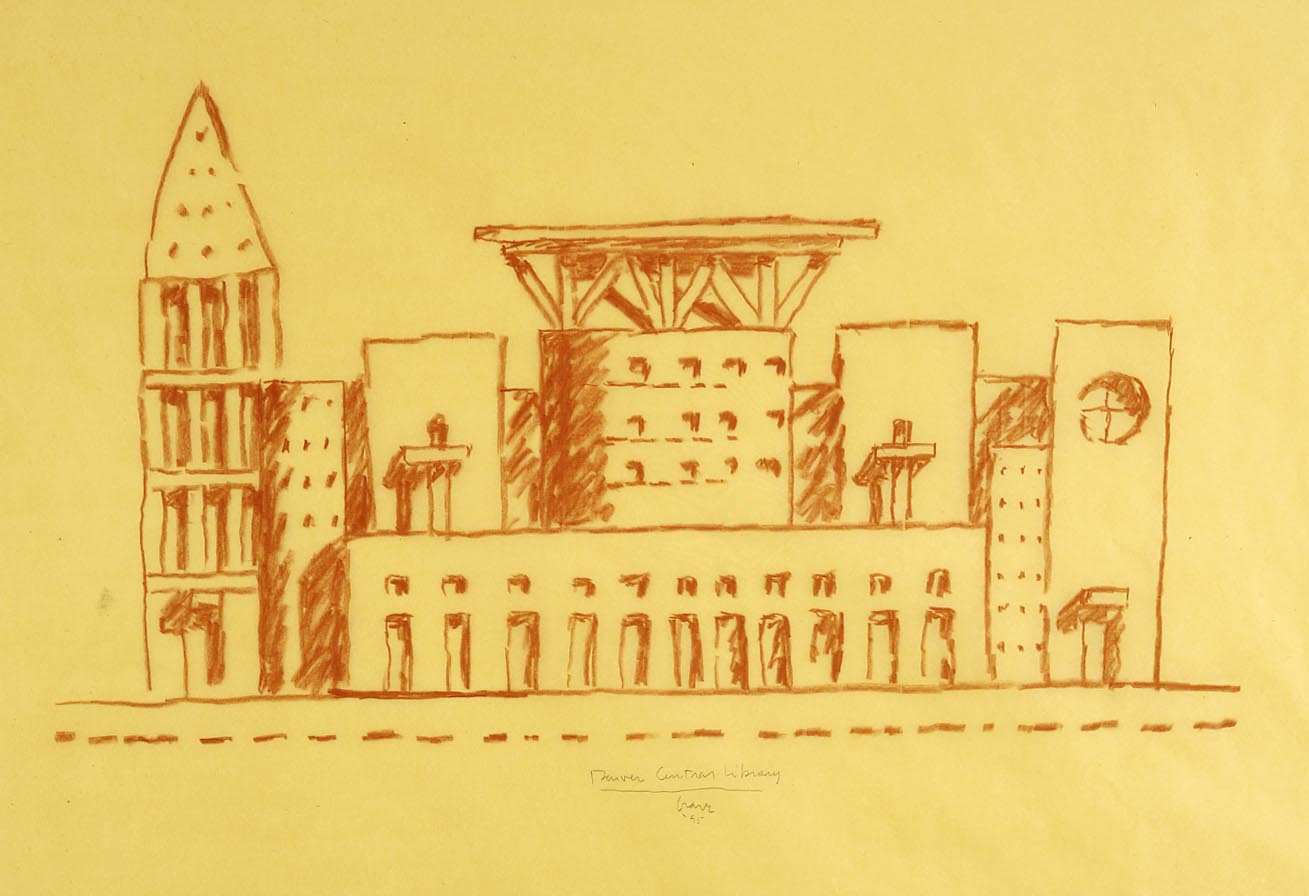 Canadian architect Brian MacKay-Lyons, who has not yet, in decades of practice, turned on a computer, is in total agreement - and willing to take the argument a step further.
"I tell my students if they don't know how to draw live in conversation, upside-down and across the table, that they'll never drive the bus," he said. "It's about that moment of looking at another person, into their eyes, and agreeing about what you're going to do. And freehand is the best way to do that."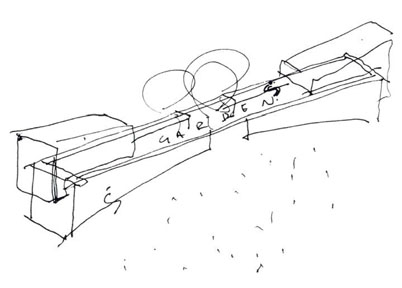 MacKay-Lyons views architecture as a social art, one that's achieved at its highest level with someone else. Drawing is an extension of that, and about the world, and what architect and client will do together.
Moreover, he finds the computer at odds with the intellectual discourse around the plan. He cites Italian architect Giancarlo De Carlo's premise that once an architect gives an image to a client, it cannot be taken back. And that, he said, short-circuits the plan.
"The computer gives an image, and it can't be removed," MacKay-Lyons said. "It takes you in a different direction - to a kind of sexy, like-it/don't like it place. The image gets in the way of thinking - it turns architecture into pornography. It's image-making, rather than concept-making."
A computer, after all, is a machine, and a mathematical one at that. It's about dots and complex shapes. A designer today can simply enter data and watch it draw an image. But that may be like the difference, as Truman Capote once said of Jack Kerouac's work, between writing and typing.
"While you're drawing, you're making that line, changing that curvature and that length, and allowing your inner genius to travel through you to get to a design," said Jeff Riley, partner at Centerbrook Architects and Planners. "It's hard to design if you disengage the body from the design process. Until you try to be Fred Astaire dancing with Ginger Rogers down a stairway, you'll never design a stairway."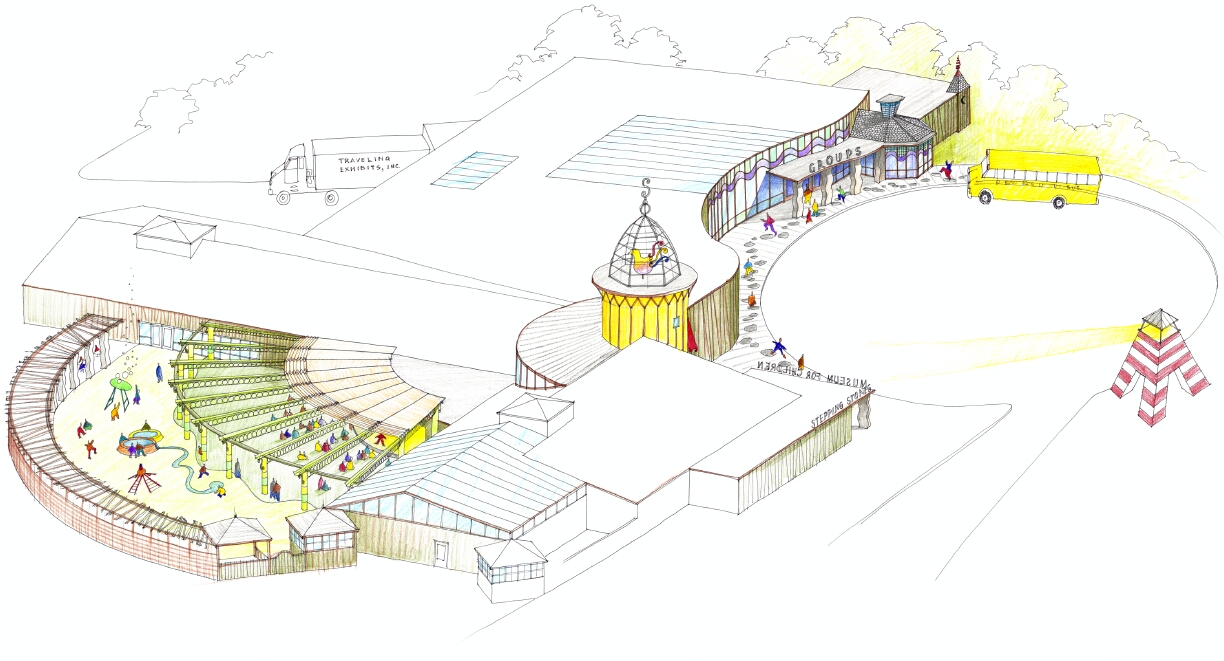 South Florida architect Alberto Alfonso learned similar lessons from his Cuban-born father, who taught him that he couldn't understand space without drawing. "Corbu said that creation is a patient search," Alberto said. "Drawing leads to discovery and investigation - it helps you evolve as an artist and think of yourself as an artist. I like to draw, then build a model and then go to the computer."

And the architect who's an artist first reaps additional benefits, says North Carolina's Frank Harmon. "If you take a picture of a building, you can file it and forget it," he said. "But if you draw it, it's yours forever. It'll always be there with you. And clients absolutely adore it. If you can incorporate their suggestions, they're mesmerized by it."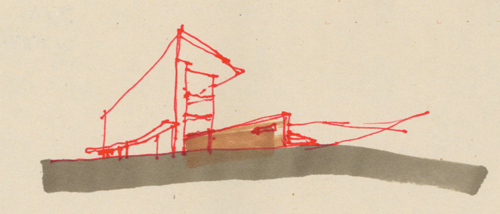 But perhaps it's 80-year-old Brian Shawcroft who's demonstrated the most tangible commitment to architectural drawing. In 1995, he established a $1,000 annual prize to the North Carolina State College of Design student whose freehand work was deemed best by a three-person jury. "I feel strongly about this - there's a pleasure connected to drawing, a powerful feedback," he said. "You're actually thinking out a design process, and you're connected to the drawing. But when you use a computer, it's like playing a piano with gloves on - you have no feel for the keys."
As for Stanford White, as it turns out, his skills with a pencil paid off in more ways than just a partnership in the leading firm of his day. In June 1881, the University of the City of New York bestowed upon him an honorary master's degree, making him eligible for membership in the University Club in that city.
And in 1896, McKim, Mead & White would design the club's new edifice.
Related
Popular in the Community