Leaving at first light with the dew covered drawing machine lashed to the cabins roof we motoring out of Wick Harbor. Soon we were sailing under full sail south bound with an incredible sunrise off our portside. The golden light of the morning made the sails glow beautifully. The wind was strong, perfect and in our favor. The seas were calm and dramatic clouds occupied the skies above the land.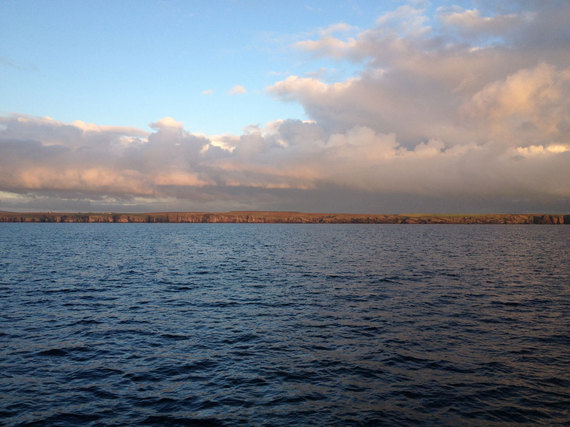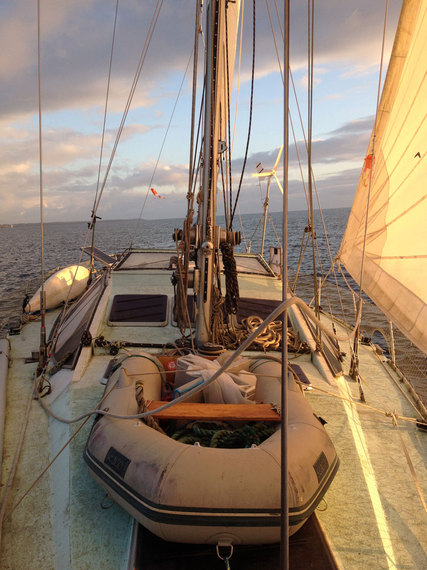 Several times during the day rainbows appeared in the distance, as did rainclouds. The coast was bathed in a light and it made me realize I have never actually seen the California coast. I have driven it countless times and sent a good deal of time in Big Sur and Monterey, but I feel now I must see it from the sea to really experiences it.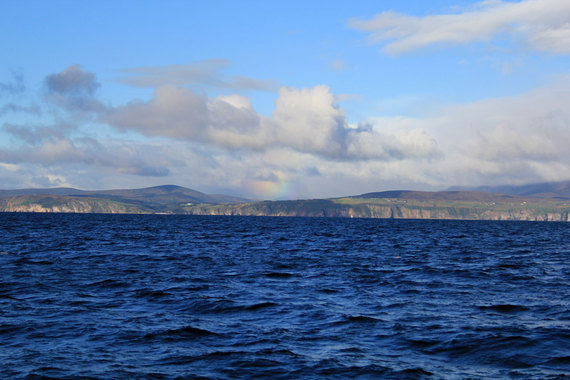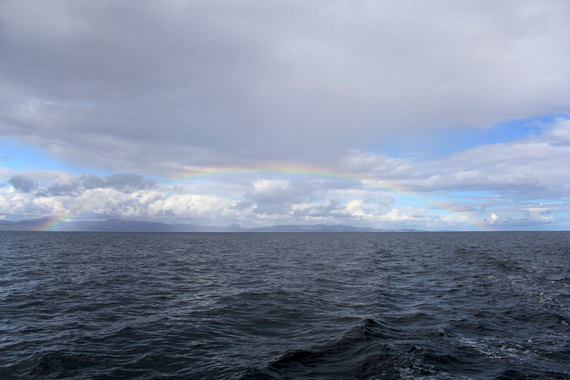 The day was giving us perfect wind which carried us at 8+ knots and Selkie keeling at almost 45° at times. Perfect sailing conditions resulted in the most minimal drawing of the entire expedition. A stark contrast to Drawing no.05 this drawing consist of a faint line that runs to its resting place.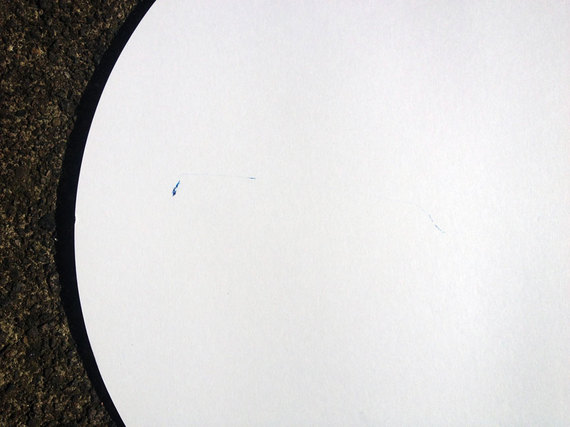 Drawing no.05 Detail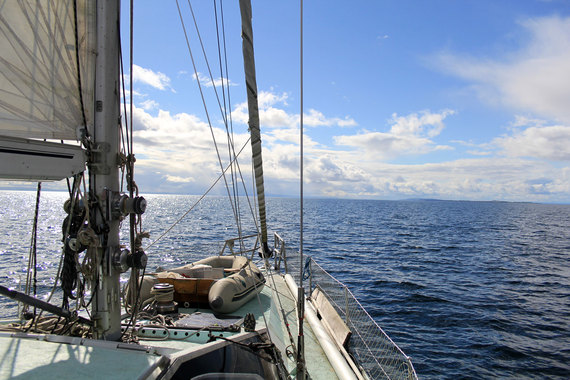 As we neared Inverness we were greeted by a large pod of dolphins that played in our wake jumping out of the water so near to us on the deck we could see their features perfectly. Their silhouettes glowing below the water as they darted next to, then in front of the ship. It was a wonderful experience that I will not soon forget.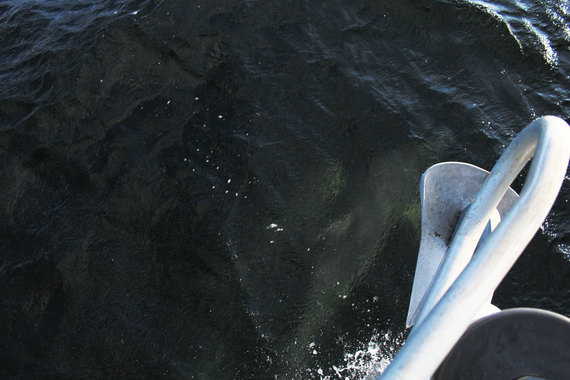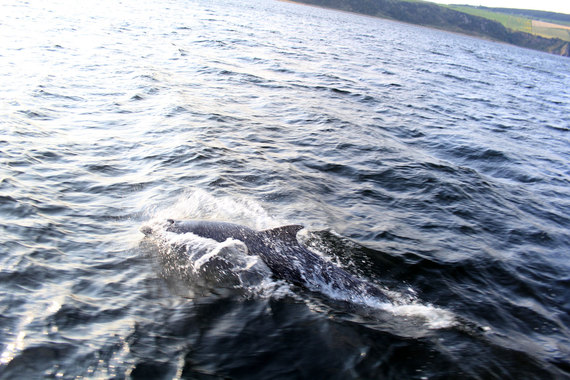 We pulled into Inverness Marina, which was full, but we were able to squeeze into the fuel bay to spend the night. Tomorrow we enter the Caledonian Canal and make our way through the mainland by way of Loch Ness.
Drawing no.06 was the final Drawn At Sea drawing of this expedition.
6:45 - Saturday, September 20, 2014
57° 29.639 n, 4° 14.088 w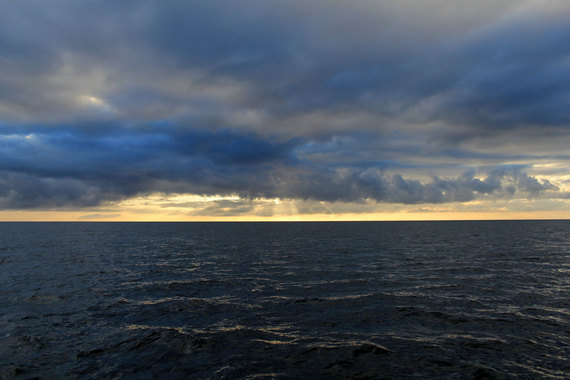 Popular in the Community