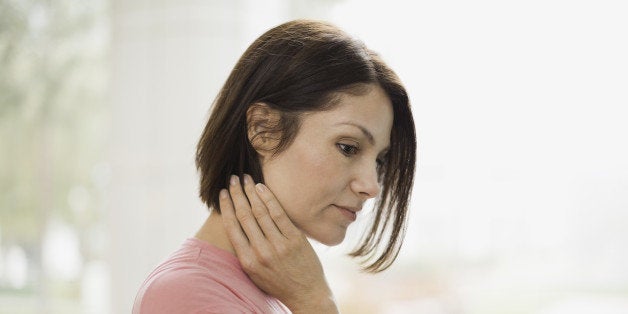 With Mother's Day just around the corner, I can't help but think about all those who are dreading its approach.
My heart aches for those who want to be mothers, but for whatever reason cannot.
I know a couple who struggled for years to have children, only to be met with bitter disappointment, time and time again. In an effort to comfort his wife, the husband would buy her a piece of furniture after every miscarriage.
One day, a friend stopped by their home and noticed their living room. "Wow, you sure do have a lot of furniture," she said. "I wish we could afford all of this. But we just have too many kids; they'd ruin it."
The wife did everything she could to hold back her tears. But as soon as her friend left she broke down and sobbed -- on the furniture she didn't want.
Needless to say, they didn't look forward to Mother's Day.
I have an older sister with cerebral palsy. She helps babysit our nieces and nephews, works part-time at a daycare, and is the most loving and caring person I know. Her greatest desire is to be a mother, and she has picked out the names of all her future children.
She's not married, she hasn't had any kids, and she just celebrated her fortieth birthday.
Mother's Day is a difficult time for her.
I have a friend who lovingly placed her child for adoption because she was too young to be a mother herself. While she's comforted by the feeling that she made the right choice, there remains in her a sense of longing -- the innate desire to be a mother.
Mother's Day reminds her of those things.
So, to all of the women who dread Mother's Day -- to each and every one of you who long for motherhood, but are unable to have children -- I want to stop and say thank you for giving life in your own way.
My friend who placed her child for adoption now works tirelessly as a mentor for troubled youth and as an advocate for adoption.
My sister with cerebral palsy gives love and encouragement to dozens of people every day. Her nieces, nephews, and daycare students look to her as a second mother. Shoot, I look to her as a second mother; she helped raise me.
And the woman who struggled for years to have children, has a profound respect for life. Filled with unparalleled empathy, she is constantly working to alleviate the pain and suffering of others. Every moment of her life is devoted to supporting and encouraging the lives of those around her.
And in the end, isn't that what it means to be a mother? To love, strengthen, encourage, teach, and lift another? To nurture the life of another human being? These wonderful women may not have their biological children, but the way that they give life to others qualifies them as the mothers of many.
So, this Mother's Day, please know that I am thinking of you women without children -- you mothers of many.
And know that I honor you this day as well.
Popular in the Community