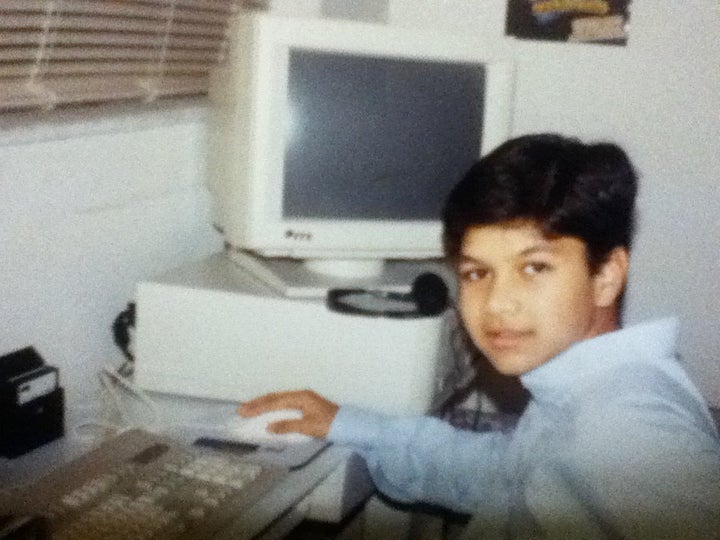 Shamir Ali, a 25-year-old born in Bangladesh, was at work at a Miami luxury car dealership last week when federal officers raided the company. FBI officers asked Ali for his papers, and then turned him over to immigration authorities, putting the undocumented man into deportation proceedings.
Now, with Ali in detention and facing removal from the United States, immigrant rights groups are rallying behind him, saying his deportation would be in direct contradiction with an Obama administration policy that should protect some undocumented young people from removal.
"This is another broken promise by the Obama administration," said Felipe Matos, an online advocate for Latino advocacy group Presente.org. "He promised us that he was not going to deport people that are deemed low-priority. This detention center could be full of people like Shamir."
Ali, who came to the United States with his mother when he was seven years old, is active in the Miami immigrant rights community as a local member of Students Working for Equal Rights. Immediately after he was detained on Wednesday, he texted Matos, who he knows from Miami advocacy efforts. When Matos texted back, Ali responded that he was in handcuffs.
The Florida Immigrant Coalition acted quickly, sending a letter later on Wednesday to the White House, local Immigration and Customs Enforcement, Sen. Bill Nelson's (D-Fla.) office and Rep. Frederica Wilson (D-Fla).
Their appeal was for Immigration and Customs Enforcement to free Ali and close his removal case. They argue that Ali should be released under a new deportation policy announced in a June memo by Immigration and Customs Enforcement Director John Morton, because he has a clean criminal record and would be eligible for the DREAM Act, a bill to provide legal status to some undocumented young people.
Senior Obama administration officials said in August that about 300,000 removal cases would be reviewed under the policy. Some would be closed if Immigration and Customs Enforcement officers determined the people in question were "low-priority" deportees, such as DREAM Act youth, non-criminals and people with family ties to the United States.
"Ali does not, in any way fit the profile of 'dangerous criminals' that the Department of Homeland Security is prioritizing for deportation," Florida Immigrant Coalition wrote in the Oct. 19 letter. "We request that the Morton prosecutorial discretion memo be exercised so that [Ali] may not be separated from the community that is so deeply invested in his well-being. [Ali] poses no threat to society and does not fit any of the criteria for the priorities that DHS has designated for removal of this country."
A local Immigration and Customs Enforcement field officers wrote back later in the week, saying the agency is "unable to exercise discretion at this time."
"When evaluating requests for the exercise of prosecutorial consideration we are guided by a number of considerations," the field officer wrote. "Relevant factors include the availability of prospective relief from removal, criminal and immigration history of the individual on whose behalf prosecutorial discretion is requested, public safety concerns and the potential impact removal may have on close family members."
Despite the policy change, Homeland Security Secretary Janet Napolitano promised deportation numbers would be "robust" for the 2011 fiscal year -- and they were. The Obama administration announced last week it had deported a record number of undocumented immigrants, nearly reaching the 400,000 limit that federal officials say they can deport each year with current funding levels.
A DHS official said the agency continues to focus on criminals, recent border-crossers, re-entrants, fugitives from removal orders and people who engaged in fraud to gain immigration documentation. The numbers speak for themselves, the official said, pointing to Immigration and Customs Enforcement figures released last week that showed 90 percent of removals were from priority categories.
The agency has made "great strides" at targeting priority undocumented immigrants, but is looking for ways to improve, the Department of Homeland Security official said.
Juan Rodriguez, an organizer with Florida Immigrant Coalition, said if Ali is deported, it will prove that Immigration and Customs Enforcement cares more about reaching quotas than targeting enforcement.
"Nothing has changed, it's business as usual and what the field officers are doing ... is trying to make their annual quota," Rodriguez said. "If he does get deported we definitely feel that this is a confirmation that the Morton memo is completely useless and they're just going to keep separating families and deporting individuals who are of no threat to society."
Ali is struggling in detention, Rodriguez said after visiting him on Saturday. He is afraid he will be deported back to Bangladesh, where he does not know how to read or write. He wants to remain in the United States, return to community college and work legally.
DREAM Act-eligible young people are rallying around the country in support of Ali, as part of an eight-city day of action on Tuesday called "We Are All Shamir." On Thursday, immigrant rights advocates plan to deliver a petition, which currently has more than 2,700 online signatures, to Immigration and Customs Enforcement headquarters in Washington, D.C.
"So many DREAM Activists, DREAM-eligible youth, are on top of this and are also fighting for Shamir," said Matos, who is also undocumented. "We are not going to wait until we are the next Shamir."

Popular in the Community