WASHINGTON ― The Dream Act, meant to provide legal status to young undocumented immigrants who came to the U.S. as children, is about to get significantly more official support in Congress.
The House members leading on the bill agreed this week to lift a previous informal restriction that allowed others to sign on as co-sponsors only in pairs ― one Republican and one Democrat. Now, anyone who wants to sign on will be able to do so.
Democrats are pushing for the Dream Act to get a vote this month after President Donald Trump's decision to rescind the Deferred Action for Childhood Arrivals program, which provided work permits and deportation protections to nearly 800,000 young undocumented immigrants. DACA recipients won't begin to lose their work permits until six months from now, and Trump has said he wants Congress to act before then on a bill that addresses them.
The Dream Act is the preferred legislation for Democrats, and they want to show the strong support through a high number of co-sponsors. Democratic aides confirmed that lawmakers had chosen to begin accepting any co-sponsors without pairings.
"You're going to see a surge of Democrats going to the bill, and I think that does put additional pressure on Republicans," a Democratic congressional aide said.
The previous plan was to keep the number of Republicans and Democrats on the bill even ― which has also kept the number of co-sponsors artificially low, since there are many Democrats who would sign on if they could find a partner.
As of Wednesday afternoon, the co-sponsors listed on the Dream Act in the House are Democratic Reps. Lucille Roybal-Allard and Zoe Lofgren of California, and Republicans Mike Coffman of Colorado and Ileana Ros-Lehtinen of Florida.
House Minority Leader Nancy Pelosi (D-Calif.) predicted at a news conference on Wednesday that Minority Whip Steny Hoyer (D-Md.) would try to get support from "100 percent of the House Democrats."
The Democratic aide said that they didn't fear backlash to the bill seeming too partisan, "given where polling is, the public is, the general reaction to what the president did."
Trump has faced widespread criticism for his decision to end DACA, and polling shows strong support for protecting young undocumented immigrants who came to the U.S. as children. The president insisted Wednesday that he would like to make a deal with Congress ― including Democratic leaders ― on legislation to address Dreamers.
The White House indicated in July that Trump would not sign the Dream Act, but Democrats plan to push for the bill repeatedly.
"If a clean Dream Act does not come to the floor in September, we're prepared to attach it to other items this fall until it passes," Senate Minority Leader Chuck Schumer (D-N.Y.) said at a news conference Wednesday morning.
"If a clean Dream Act does not come to the floor in September, we're prepared to attach it to other items this fall until it passes."
The Dream Act in the Senate already has a slightly higher proportion of Democratic backers: six Democratic co-sponsors and four Republicans, including lead sponsor Lindsey Graham (R-S.C.).
Larger numbers of Republicans have signed on to other legislation to address former DACA recipients, in particular the Recognizing America's Children, or RAC, Act, which would provide legal status to a more limited category of Dreamers, basing it on the year they came to the U.S. and at what age. It has not yet been introduced in the Senate, but it has 21 backers in the House, all of them Republicans.
Many Republicans, however, have said they won't let a bill to protect Dreamers through without other concessions from Democrats. House Speaker Paul Ryan (R-Wis.) said a deal must include border security measures.
"It is only reasonable and fitting that we also address the root cause of the problem, which is borders that are not sufficiently controlled," Ryan said at a news conference Wednesday, "while we address this very real and very human problem that's right in front of us."
UPDATE: 6 p.m. ― Late Wednesday, 117 Democrats signed onto the bill. This brings the total number of backers up to 121, including the two previous Democratic sponsors and two Republicans.
Before You Go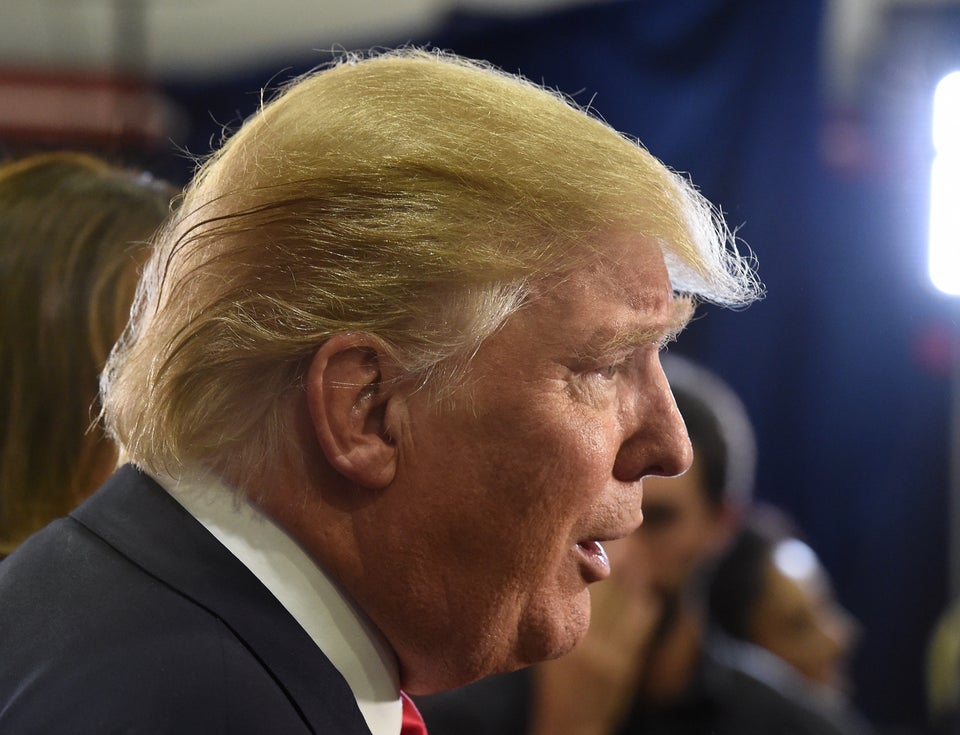 How Donald Trump Talks About Undocumented Immigrants
Popular in the Community