On Tuesday, two undocumented immigrant students occupied President Barack Obama's Denver campaign office and began a hunger strike. Now on day 3 of their demonstration, the protesters have closed down the office to visitors and volunteers and hope that their actions will force Obama to sign an executive order enacting the DREAM Act.
The Associated Press reports that the Obama campaign supports the cause of the protesters, but that the only permanent solution is to have Congress pass the DREAM Act.
According to Campaign For An American Dream (CAD), the protesters inside Obama's campaign office are 24-year-old Veronica Gomez and 23-year-old Javier Hernandez. Both Gomez and Hernandez were born in Mexico, but have lived the vast majority of their lives in the United States. Westword reports that Hernandez's family moved to California on a visa when he was four years old. Gomez's family did the same just three days before she turned four.
Gomez and Hernandez risk arrest and deportation for their actions.
"The immigrant community in Colorado needs to know that we have a voice in this country, that we are not criminals, and we deserve a pathway to legalization," Gomez said to CAD.
Gomez and Hernandez are part of a larger group of undocumented protesters that are walking across the country to demand that President Obama sign an executive order enacting the DREAM Act. In 2010, The DREAM Act passed the House, but failed in the Senate.
If passed, the DREAM Act would allow the children of undocumented immigrants to enroll in college or the military and over time establish citizenship or permanent residency in the United States, if they desired to.
WATCH a video about Hernandez and Gomez's protest in Denver above and see more photos of the protest below.
Related
Before You Go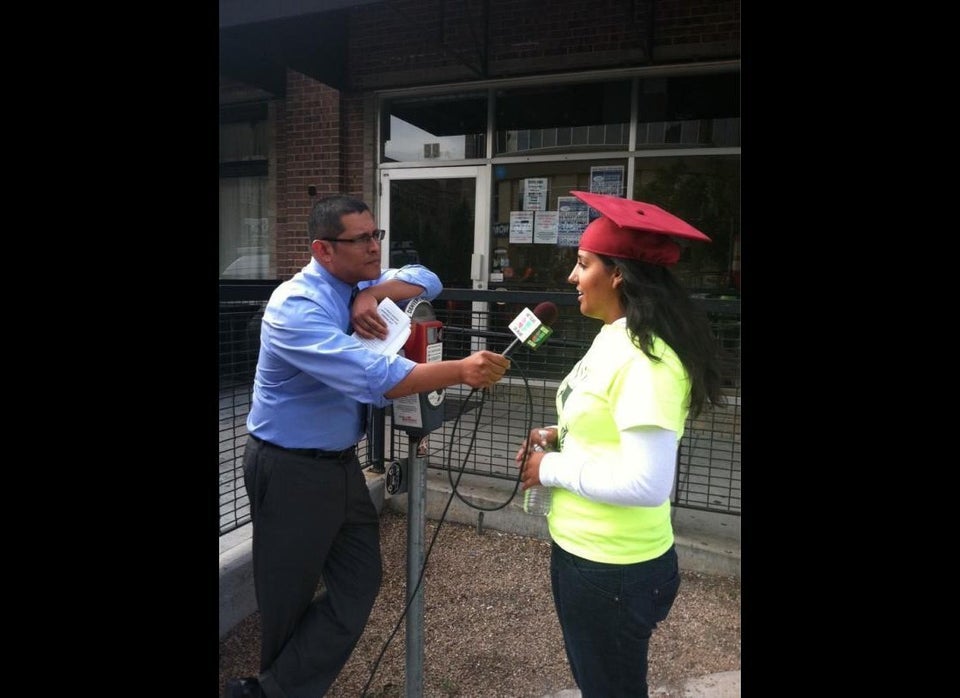 DREAM Act Protesters' Hunger Strike Inside Obama's Denver Campaign Office
Popular in the Community