Last week, two undocumented immigrant students occupied President Barack Obama's Denver campaign office and began a hunger strike, effectively closing his office to visitors and volunteers. The Obama administration did not respond to to the protest action and on Monday, the pair called off the sit-in and finally stepped out of the office.
But, this is not the end it seems. The National Immigrant Youth Alliance (NIYA) said on Monday via a press statement that the actions of the two protesters in Denver triggered NIYA to call on its network to carry out acts of civil disobedience in Democratic campaign offices across the country from now until the November elections -- announcing that similar demonstrations will begin this week.
"We've been ignored in this state but we will be heard across the country, along with many undocumented youth, we will demand an action!" said Veronica Gomez, one of the undocumented students who staged the sit-in. "The immigrant community nationally needs to know that we have a voice in this country, that we are not criminals, and we deserve a pathway to legalization."
Rodrigo Hijonosa, a member of NIYA from New Mexico had strong words for Obama in a NIYA press statement, "Obama has to prove that he's different from Romney. He's not as long as we're getting deported. Undocumented youth are self-deporting and their families are getting torn apart by ICE. We need an executive order now."
According to Campaign For An American Dream (CAD), the protesters inside Obama's campaign office are 24-year-old Veronica Gomez and 23-year-old Javier Hernandez. Both Gomez and Hernandez were born in Mexico, but have lived the vast majority of their lives in the United States. Westword reports that Hernandez's family moved to California on a visa when he was four years old. Gomez's family did the same just three days before she turned four.
Gomez and Hernandez risked arrest and deportation for their actions.
"If they want the Latino vote in Colorado, they must show the community what they are doing for us. We are asking them to stop the deportation of all DREAM eligible youth!" said Hernandez on Monday.
"The immigrant community in Colorado needs to know that we have a voice in this country, that we are not criminals, and we deserve a pathway to legalization," Gomez said to CAD.
The Associated Press reports that the Obama campaign supported the cause of the protesters, but that the only permanent solution is to have Congress pass the DREAM Act.
Gomez and Hernandez are part of a larger group of undocumented protesters that are walking across the country to demand that President Obama sign an executive order enacting the DREAM Act. In 2010, The DREAM Act passed the House, but failed in the Senate.
If passed, the DREAM Act would allow the children of undocumented immigrants to enroll in college or the military and over time establish citizenship or permanent residency in the United States, if they desired to.
WATCH a video recorded with Hernandez and Gomez during their protest in Denver above and see more photos of the demonstration below.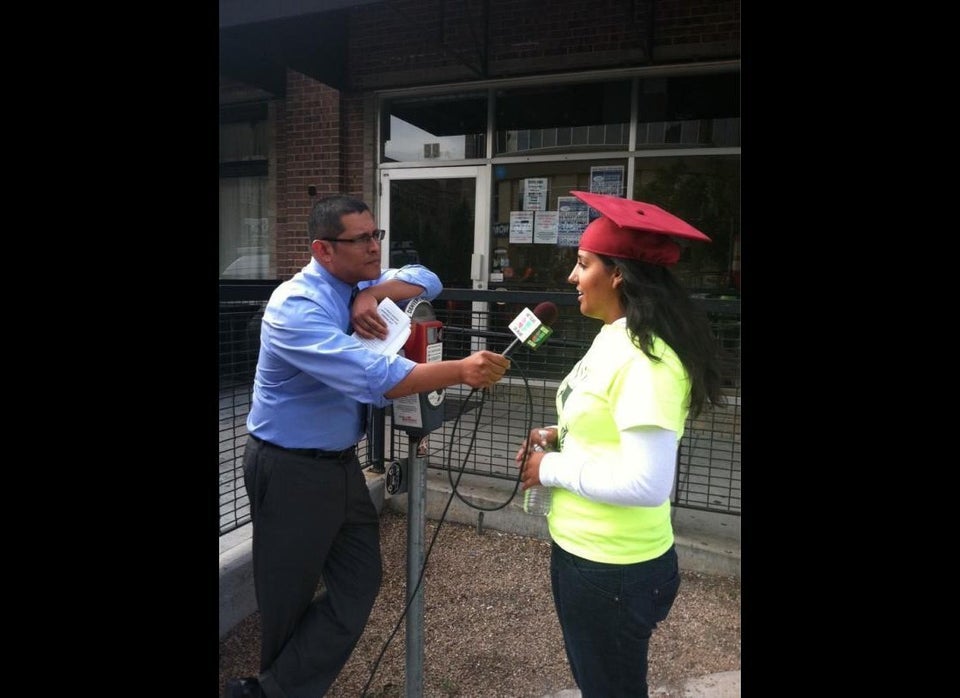 DREAM Act Protesters' Hunger Strike Inside Obama's Denver Campaign Office
Popular in the Community