 Three days after a Florida jury ruled George Zimmerman was not guilty in the shooting death of Trayvon Martin, activists are turning to Gov. Rick Scott to change a controversial law tied to the case.
The Tampa Bay Times reports that Scott's office was flooded by Dream Defenders protesters on Tuesday. More than 60 individuals were present, fighting for a list of demands headed by a repeal of Florida's Stand Your Ground Law.
"If the courts aren't going to deal with these issues, we have to call upon our elected officials to make changes," University of Florida Dream Defenders President Nailah Summers told the paper.
By February 2013, the task force made its final ruling, deciding that no changes were necessary. A month later, Carroll resigned from her lieutenant governor post over a separate scandal involving a federal gambling racketeering case.
"All persons who are conducting themselves in a lawful manner have a fundamental right to stand their ground and defend themselves from attack with proportionate force in every place they have a lawful right to be," the task-force report read, according to the Miami Herald.
The Dream Defenders are a Florida-based organization with seven college chapters stretching from Tallahassee to Miami. The group's voice is dedicated to bringing "social change" through "nonviolent civil disobedience, civic engagement, and direct action," the official site's mission statement reads. In addition to continued efforts to reach justice in the Martin case, other Dream Defenders efforts have included the Tampa branch rallying against Sen. Marco Rubio (R-Fla.) on immigration reform.
Before You Go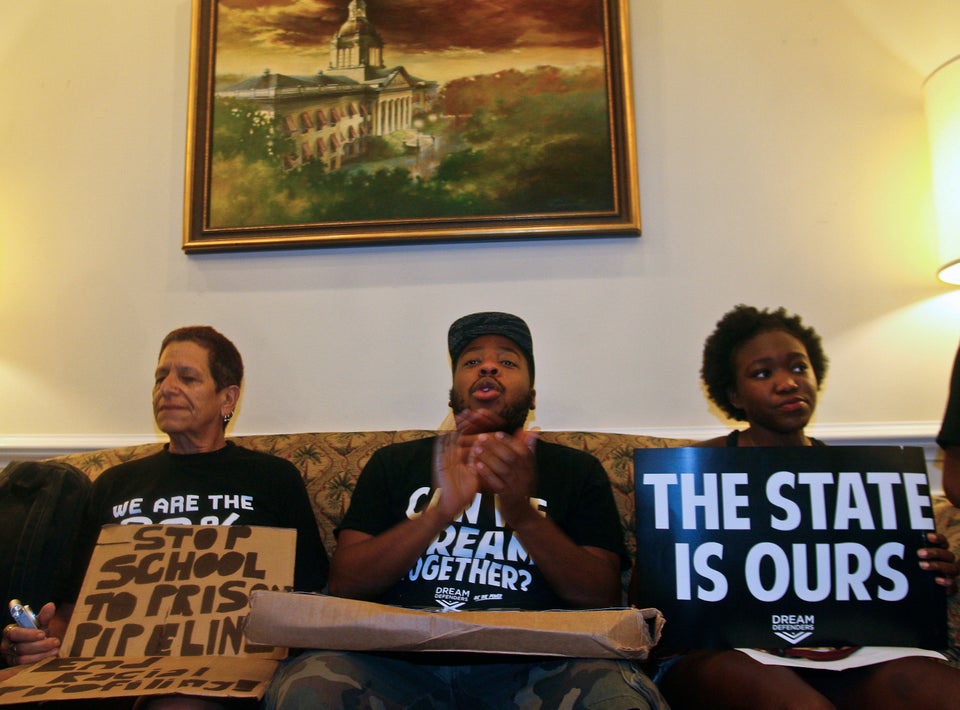 Dream Defenders Hold Sit-In At Rick Scott Office
Popular in the Community