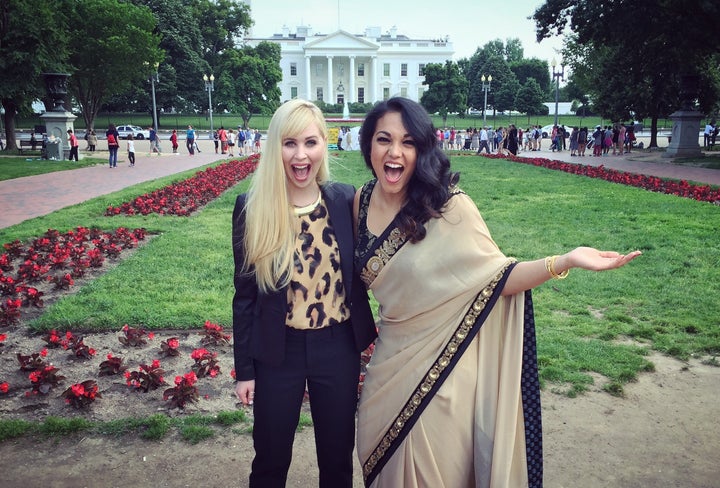 In 2014, Erin Bagwell quit her corporate job and set out to follow her dream of making a feature-length film. Armed with the inspiration she got from running her blog, Feminist Wednesday, and a drive to change the world, the Buffalo native launched a Kickstarter campaign that changed her life. In 30 days, Bagwell had over $100,000 to fund her first movie, a documentary titled "Dream, Girl."
A woman named Komal Minhas discovered Bagwell's crowdfunding campaign online and, after shedding a few tears while watching the film's trailer, she knew she had to get involved.
"I had made a bit of money with my company at that point and I wanted to drain my account so that I could put it all into 'Dream, Girl,'" she told The Huffington Post. At the time, Minhas was running a multi-disciplinary media consultancy company, KoMedia, in Ottawa, Canada. "We got on that Skype call and we haven't looked back since."
Fast forward to May 2016 and Bagwell, 29, and Minhas, 26, along with a badass crew of women, have a finished the documentary that shares the stories of strong, powerful and successful female entrepreneurs -- stories that aren't always highlighted in mainstream media.
For instance, there's the story of Clara Villarosa, the 83-year-old co-founder of Villarosa Media, who once ran Hue-Man, the largest African American bookstore in the United States. Then there's the story of Annie Wang, the co-founder and co-president of Senvol, a company in the additive manufacturing (3D printing) industry that provides services to a number of Fortune 500 businesses.
The film, which screened at the White House ahead of The United State of Women summit, offers an inspiring look at what it takes to make it in the business world as a woman. It's representative of the diverse culture we live in, which isn't something that can be said for the majority of movies produced in Hollywood.
"As a feminist, when we think about representation, we're obviously really affected by gender issues and not seeing ourselves represented -- that crosses the line to women of color and race as well," Bagwell explained. "I feel like it was really exciting for us to showcase and tell really authentic stories, and to have it be the norm."
"Four of the five main women are women of color. You never see that," Minhas added. "We always have to feel like it's othered when it's in fact the norm."
Bagwell continued, noting that "as women, we're so used to projecting ourselves on male protagonists" whenever we see films, and most of the time, we give it no thought.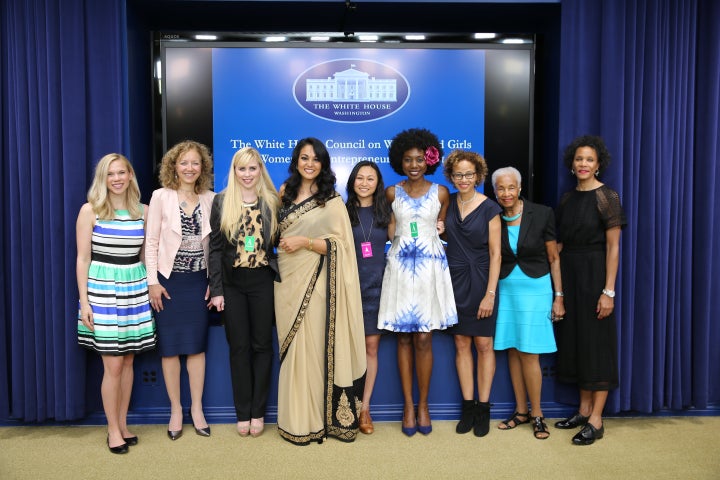 "Dream, Girl" is an inherently feminist film made by women, for women, but both Bagwell and Minhas also wanted men -- and everyone, for that matter -- to be able to see themselves in the female protagonists on screen.
"Obviously this is a film about female entrepreneurs, but this is a film about business," Bagwell explained. "This is a film about finding whatever that voice is, whatever that niche is, whatever's keeping you up at night and going for it. That story's universal."
The ability to empathize with other people's experiences, to really understand what others go through on a daily basis, the women explained, will help bring about change, especially in the film industry.
"If we choose to be vulnerable and acknowledge the struggle of another group of people, it opens the floodgates for empathy and for shift to take place," Minhas said. "If directors are willing to empathize instead of shutting it down and saying, 'That's not my story, I can't tell it,' we're not going to see that shift in the industry."
She continued, "We have to be open to seeing and feeling the reality of other people and wanting to be champions and advocates, and including them in the process of screenwriting and directing those stories."
Of course, as optimistic as Bagwell and Minhas are -- their positivity and drive are seriously infectious -- they embraced all the obstacles that came their way throughout the creation process. From health scares to financial roadblocks to having to restart the movie, these women have gone through the wringer working on a project they truly believe in. And they wouldn't change it for the world.
"It's really challenged us and made us realize how strong we are, what we're capable of and that there's a lot more work to be done," Minhas said. "If we can make it through the shit of the past two years, we can make it through a lot more to help change a lot more lives."
Before You Go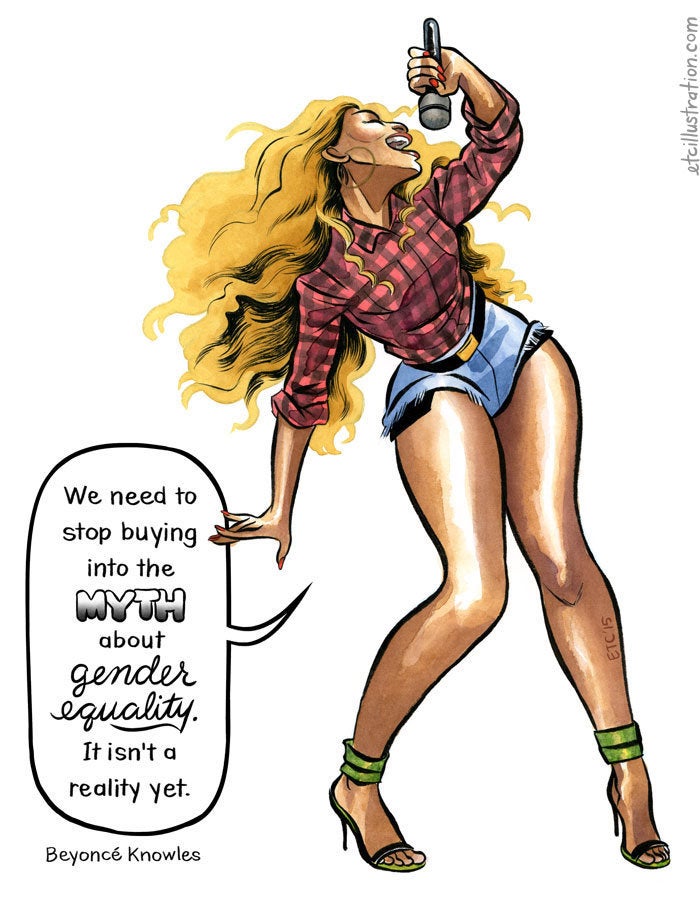 10 Women On Why Feminism Still Matters