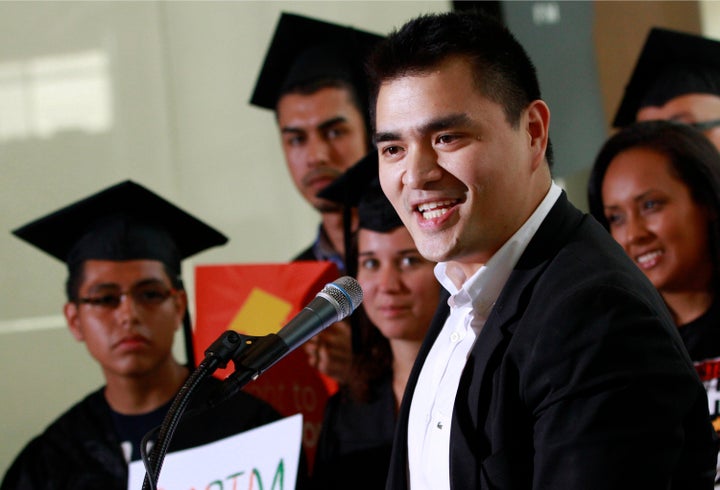 WASHINGTON --- Nayeli Manzano, 16, nervously watched Tuesday's election results roll in with her family. She is undocumented, as are her parents, and she has not yet applied for deferred action that would allow her to remain in the U.S. without fear of deportation. If GOP presidential nominee Mitt Romney had won, that policy would have been eliminated. Manzano said her heart sank every time a result came in that looked like it would go that way.
"You're never sure what's going to happen, what's the future," Manzano said later, after President Barack Obama had been declared the winner. "I was just thinking, 'If Romney wins, I'll still send in my papers and see what happens, but if I don't get it, what's going to happen? Am I really going to get deported? Is my future over? Do I have a future?
"All of these start running through your head and it's all negative, but in the end when they said Obama wins, all of that leaves you, you just get a sigh of relief," Manzano said.
Obama's reelection was particularly important to Dreamers like Manzano who could have lost their chance at two years of deferred action under Romney, although he promised some solution for them. Undocumented young people call themselves Dreamers because they would be eligible for legal status under a bill, long stalled in Congress, called the Dream Act.
They celebrated Obama's victory on Tuesday and Wednesday, hoping that his resounding win among Latino voters will spur the Republican Party to embrace immigration reform.
But many of those same Dreamers have also been among the loudest Obama critics on immigration. Obama's administration has deported record numbers of immigrants and he failed to push comprehensive immigration reform legislation he promised to pass during his first term.
Obama won't get away with that again, Dreamers said. Obama could do the same thing for undocumented immigrants that he did with deferred action, granting deportation waivers if they can prove strong ties and a clean criminal record, Dreamers said. Obama has said that would be impossible.
"We have a president who has been promising this for a really long time," said Erika Andiola, a 25-year-old undocumented immigrant who leads Dreamer advocacy group DRM Capitol. "Whether we can get Congress to [vote] on something, we're going to try for that and to push them to the middle. But we always have the president who can definitely use his powers to do more in terms of getting our families protected."
The 2012 election may increase Dreamers' leverage. Obama won a sizeable proportion of the Latino vote on Tuesday, more than 70 percent and likely more than the previous record, former President Bill Clinton's 72 percent in 1996. That win came in part based on an unprecedented effort to turn out voters based on immigration issues, aided by would-be Dream Act beneficiaries who "came out" as undocumented immigrants and urged voters to support the president. It also helped that many of those voters, and many Asian voters as well, supported the president's deferred action decision, based in part on years of pressure from Dreamers.
Cristina Jimenez, a 28-year-old who co-founded United We Dream in 2008, was a leader of the largest Dreamer get-out-the-vote effort this year. She came to the U.S. from Ecuador when she was 13. Though she is no longer undocumented, members of her family are. She said the results "feel really great."
"This is a very huge thing for the work that we've been doing as Dreamers," Jimenez said. "One of the key things for us that was very clear as a result from the election is that our work in winning deferred action for Dreamers was a key -- I would say the key -- motivator for getting Latinos and other immigrant voters out to the polls," she said.
Dreamers said they expect Republicans to also see the results as something of a referendum on their immigration policies. Jose Antonio Vargas, an undocumented journalist who founded Define American to push for reform, said he expects immigration reform next year.
"This is in many ways a tipping point, and I think it's an opportunity for the Republican Party," Vargas said. "I really think it's time for the Republican Party to have a real, honest look at itself and at the demographic map, which is not lying."
Arturo Carmona, executive director Latino advocacy group Presente Action, said Obama needs to take action on immigration, regardless of whether Republicans participate, unless he wants to let down supporters of reform for a second time.
"Latinos have learned from the last experience, and the honeymoon period is over now," Carmona said. "The election is over, there shouldn't be any honeymoon this time around. We need to get to work."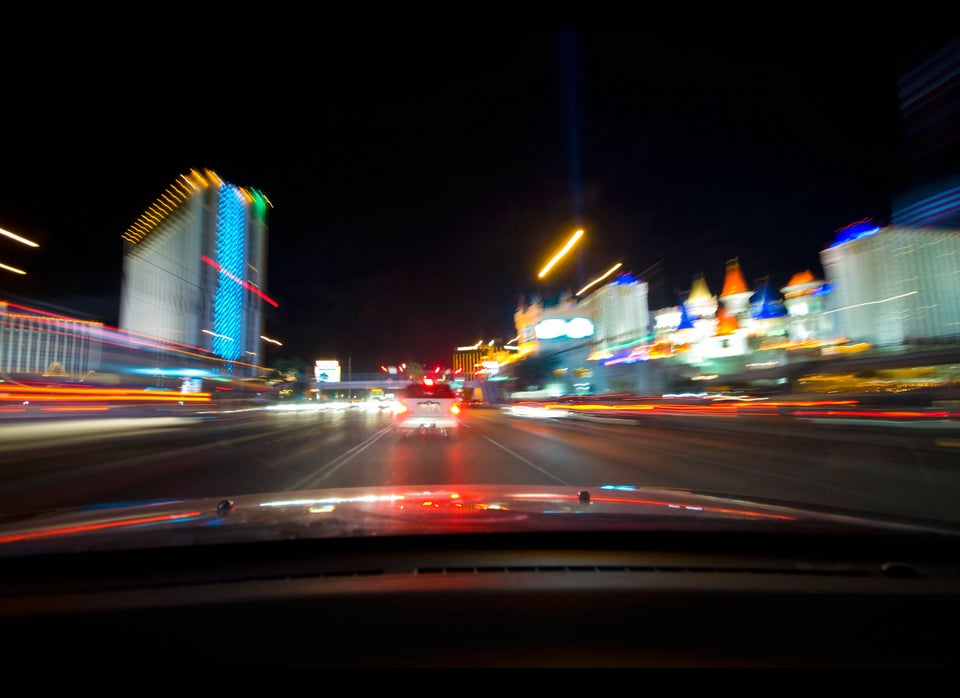 Ten States With The Most Potential Latino Voters