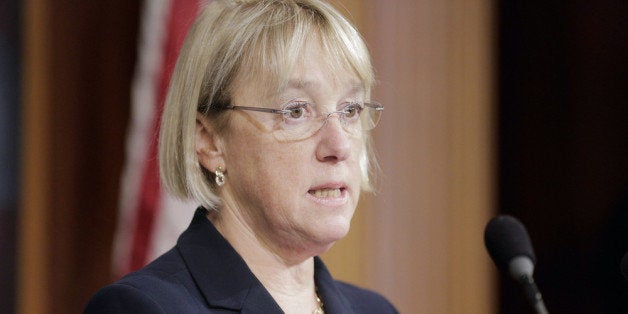 WASHINGTON -- A joint effort was launched in the House and Senate Thursday to encourage states to grant in-state tuition or financial aid at public colleges to young undocumented immigrants. The funding would offer considerable help for many hoping for an affordable chance at higher education.
Undocumented young people who came to the U.S. as children, often called Dreamers, can receive in-state tuition in 19 states, including those represented by the four lawmakers who signed on to the bill. Sen. Patty Murray (D-Wash.) and Rep. Jared Polis (D-Colo.) proposed the bill, and Sen. Mazie Hirono (D-Hawaii) and Rep. Joaquin Castro (D-Texas) are original co-sponsors.
The legislation would create the American Dream Grant program to provide $750 million over a decade in need-based financial aid to states that provide in-state tuition and financial aid to undocumented students. It would be paid for by the increasing the fee for student F-1 visas from $200 to $350, according to Castro's office. The legislators estimated that 1.8 million Dreamers could be aided by their bill.
The average price of in-state tuition at public four-year colleges nationwide is nearly $9,000, while the average out-of-state tuition for public four-year colleges is more than $22,000. For many, in-state tuition makes the difference between going to college and not being able to afford it.
"All qualified students should have the same opportunities to get a college degree, regardless of their immigration status," Murray said in a statement. "Undocumented students are no different than their classmates. They live in the same towns, attend the same schools, and share the same dreams -- and they deserve an equal chance to go to college and start successful careers in this country."
Murray and Polis' bill would not require states to offer in-state tuition or financial aid to undocumented students, but instead would supplement financial aid for those that allow it. California, New Mexico and Texas permit undocumented students to receive financial aid from the state, while a number of other states provide in-state tuition.
On the other end of the spectrum, Arizona, Georgia and Indiana prohibit undocumented students from receiving in-state tuition. Alabama and South Carolina go a step further by banning undocumented students from enrolling at public colleges entirely, according to the National Conference of State Legislatures.
The new bill would extend beyond the recipients of the typical deferred action policy, however, and offer funding to whomever is deemed eligible by the state.
House Republicans are currently crafting principles on immigration reform that could include legal status, or even a path to citizenship, for Dreamers -- considered an easier haul than giving legal status to the undocumented population as a whole. But an actual bill that would address Dreamers, despite being discussed for more than six months, has yet to be released.
In the meantime, immigration advocates applauded Murray, Castro, Hirono and Polis for introducing their bill.
"Congress can and should continue to advance proposals to build a broad, direct road to citizenship for all those living and laboring in the United States," Marielena Hincapié, executive director of the National Immigration Law Center, said in a statement. "Until then, we need commonsense policies such as the one this bill would create to ensure that all our communities and economies can continue to grow stronger together."
Before You Go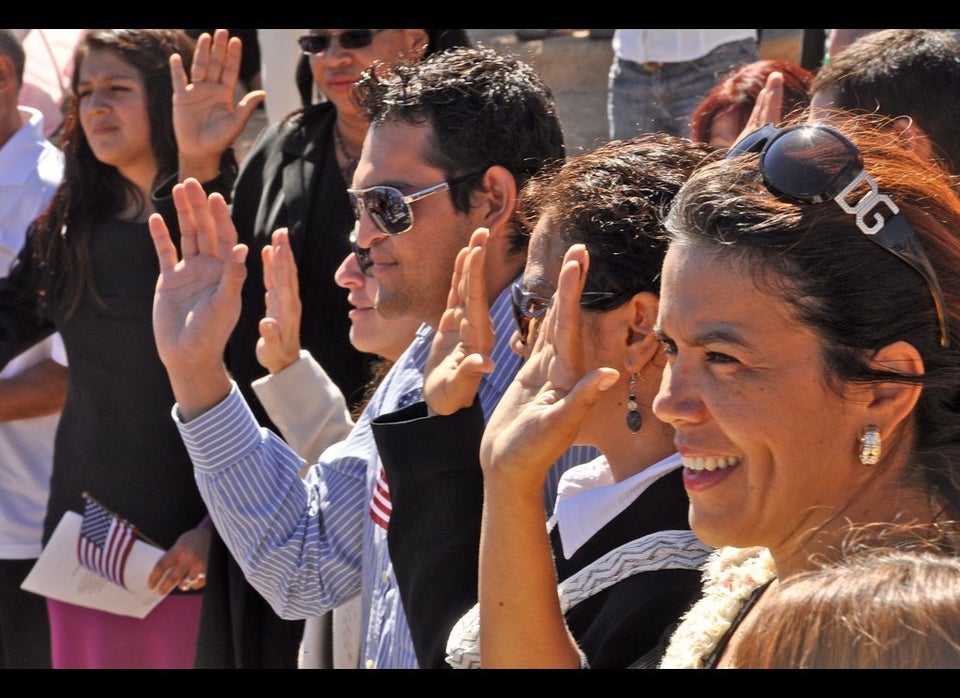 10 Major U.S. Federal Immigration Laws
Popular in the Community